This report contains a summary of all products that are low in stock. To calculate a low stock alert the available stock level must be lower than the set low stock alert level for a given SKU. If the low stock alert is empty, then all stock with quantity less than or equal to 1 will be returned.  You can also search stock levels between certain quantity levels.  e.g you query all the items with stock levels between 5 -20.
1) Please go to Reports -> Low Stock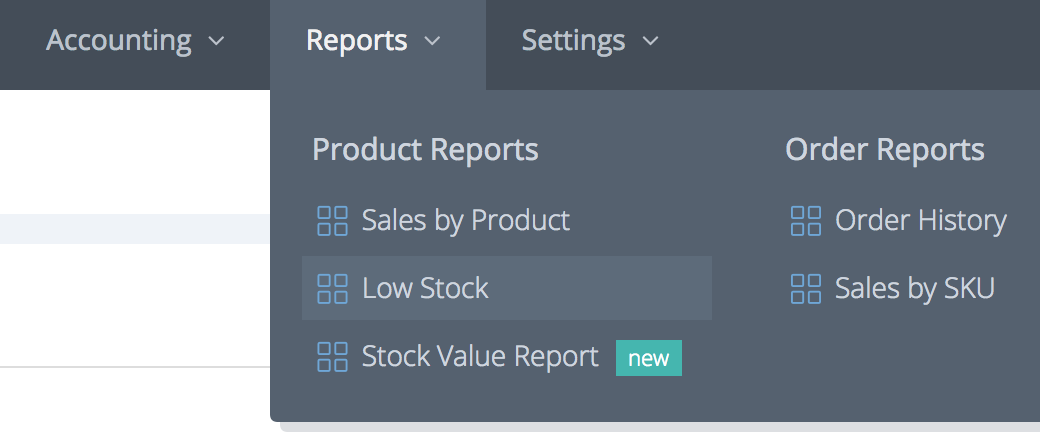 2) You can enter quantity range and any item keywords to see all the stocks for the given range.