Please follow below steps to list items into your selling channels manually. Selro also supports bulk listing feature which is described in bulk actions section.
a) Please find the product(s) that you would like to list to a selling channel (e.g eBay, Amazon, Shopify etc)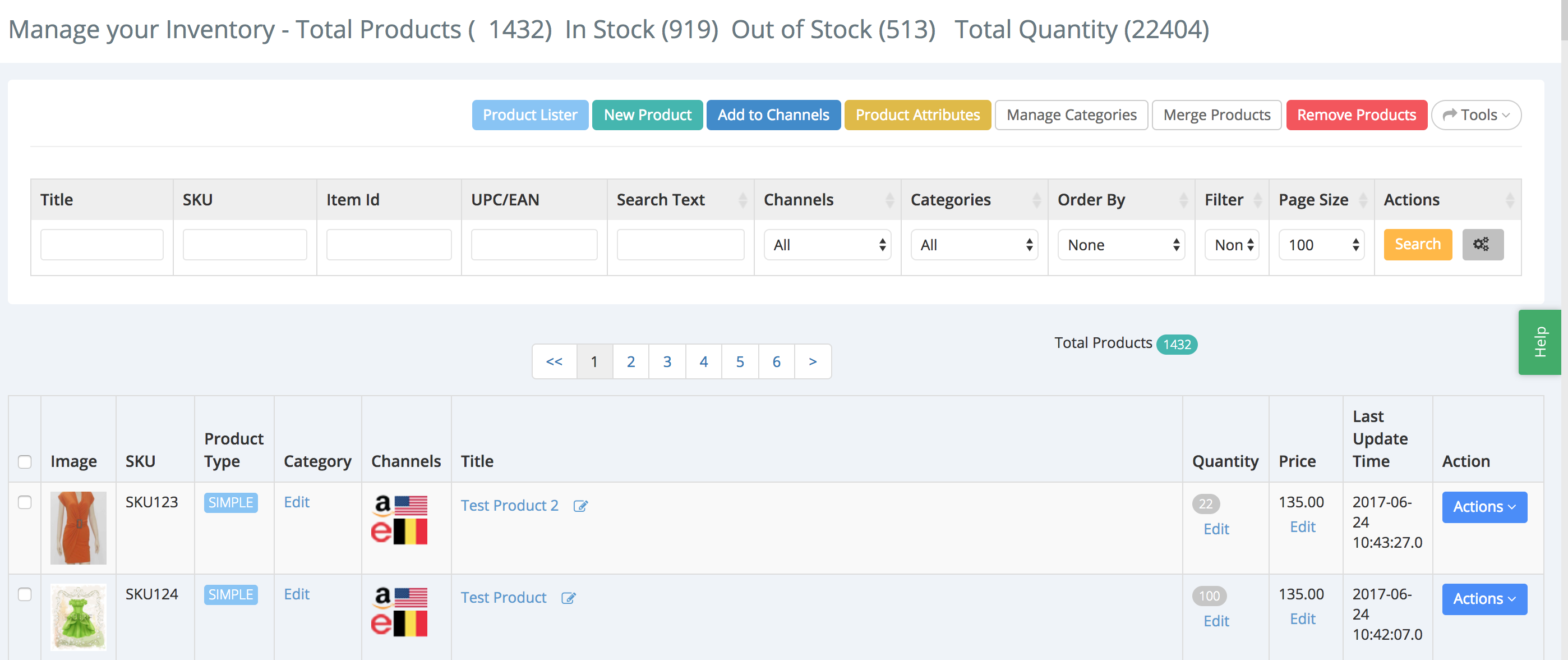 b) Please edit the item and go to 'Channel Products' tab and click 'Add to Channel'

c) Please select the channel that you would like to list and click 'Add to Channel Queue'. This will add the product into the given channel queue. However at this staging item will not get listed and you have to click 'List to Channel' to list items.

d) Once the product is added into queue, listing status will be 'WAITING'. This means the item is still in Selro inventory and has not listed to the selected channel. In this example we have added the item into eBay Belgium listing queue. Channel Status is 'WAITING' and feed status is 'WAITING'.

e) Please click 'Send to eBay' or 'Send to Amazon' or any other channel that you listing to list this item. Once you have done that channel status will be come 'ACTIVE' and feed status will be come 'PROCESSING'. Any errors from the listing will come under channel status.