Selro supports full purchase order functionality. Please follow the below steps to create a new purchase order, ship goods from your supplier and receiving the purchase order items into your warehouse.
Please note that before creating purchase orders, you must create at least one supplier and one warehouse to receive the goods.
a) Please go to Inventory -> Purchase Orders Menu.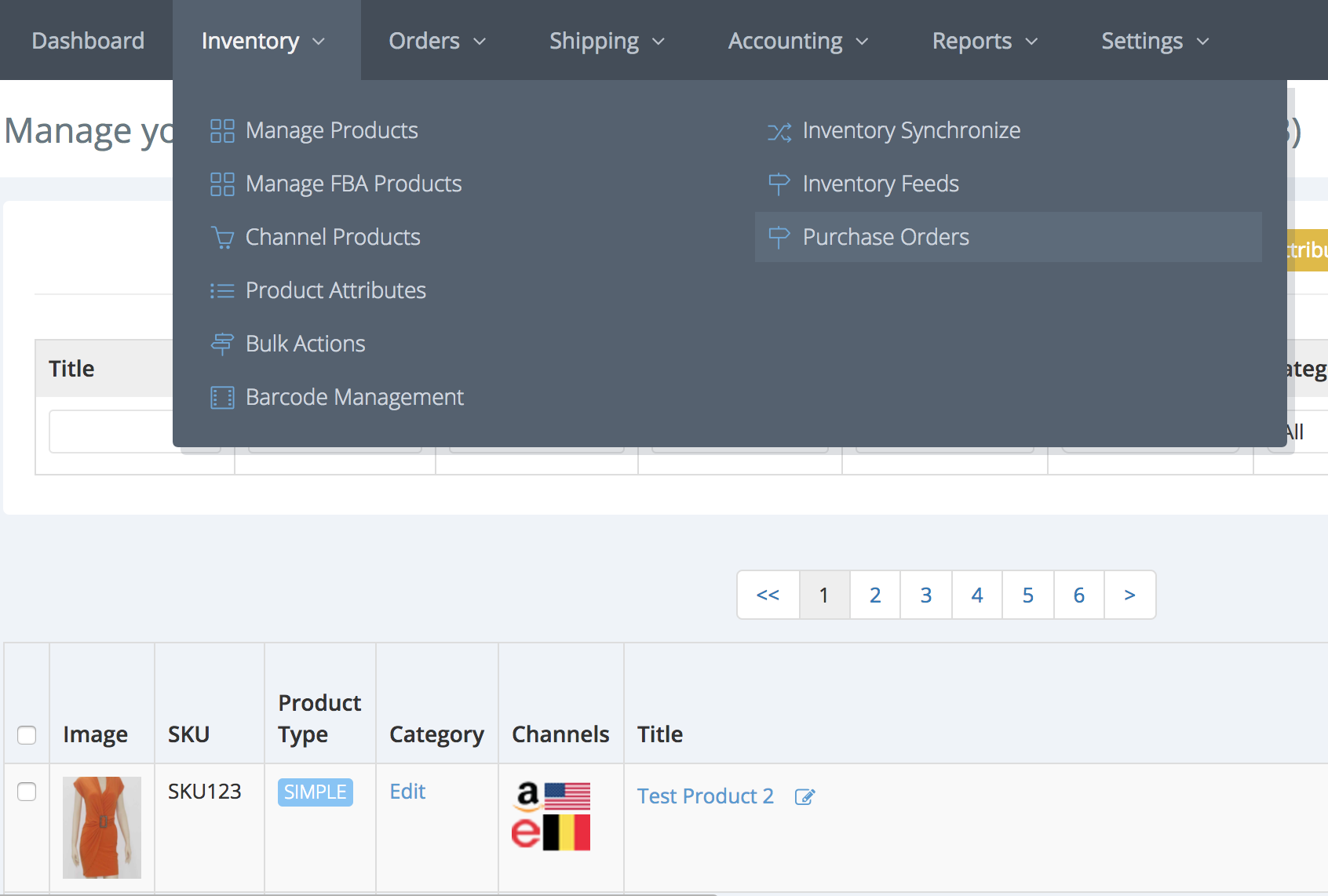 b) Please click 'New Purchase Order' to create a new PO. Existing PO are displayed below. You can remove existing POs up until they are receiving.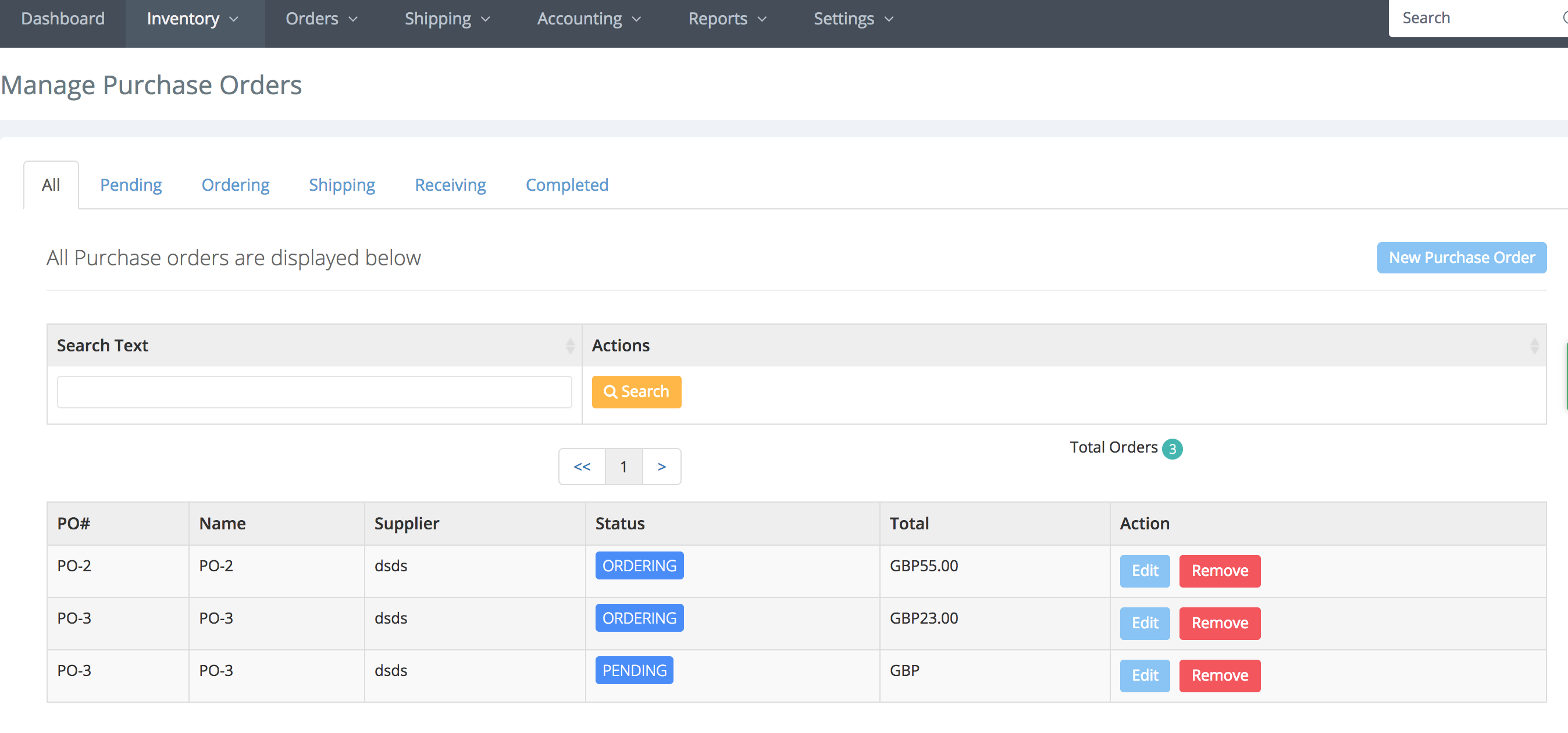 c) You can add any number of items from the inventory into the PO and start the ordering process.