Acquire your Prestashop login credentials to start the process,
From the Admin Panel, you need to login in to your Prestashop account. After logging in to Prestashop, choose -> Advanced Parameters -> Web service.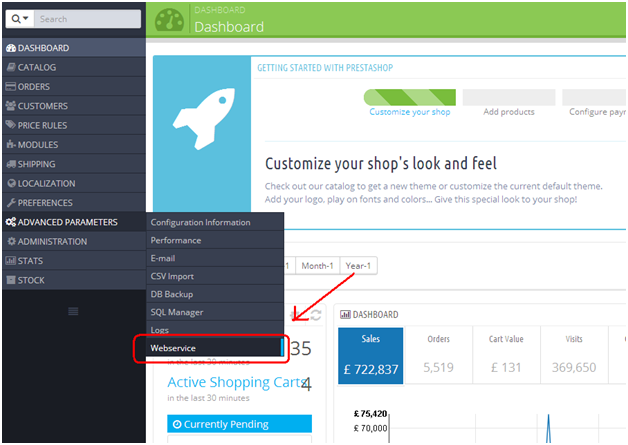 After selecting the Web service, you will be redirected to another page. On the right hand corner you will find an option called ADD NEW. Hit the ADD NEW button.

After hitting the ADD NEW button, you will be redirected to a page where you need to generate an API KEY. Again on the right hand corner you can find another button called GENERATE, just hit the Generate Button. Right after hitting that Generate Button, a unique API Key will be generated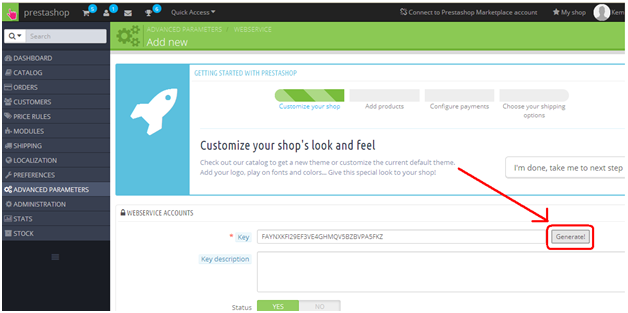 You will then all set to start the Integration Wizard with Selro.
In order to deploy the Selro system, you will need to follow these simple steps,
STEP1:
After logging in to your Selro dashboard, choose orders->Settings->Channels.
List of Channels will be displayed on the screen. Choose Prestashop and click on "Add to Selro".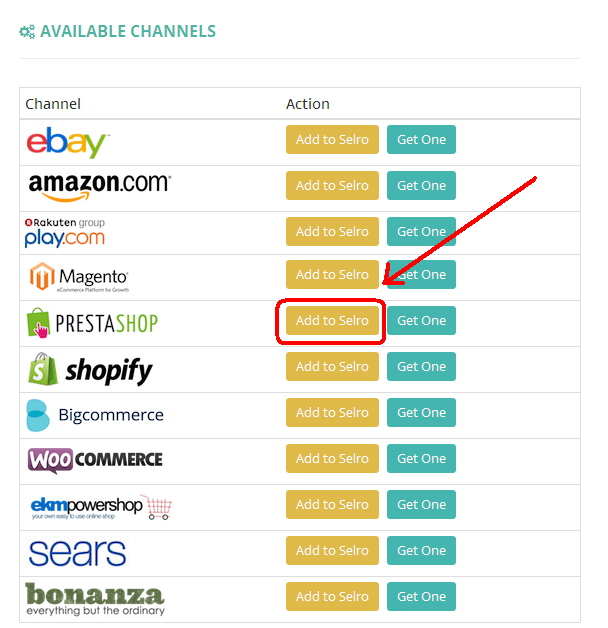 After clicking on Add to Selro you will be redirected to a page. Where you need to provide your Prestashop Web store details like Prestashop API key, Prestashop API URL, Name and Hit save Button

Provide the requested details asked in the previous step,
API KEY->The one that is generated in the earlier stage.
Prestashop API Url ->Website URL
Name for SELRO ->Give a name for SELRO to remember
After giving the required credentials, hit the SAVE button. After saving, you can now test the credentials by hitting Test Connection tab.  If it shows successfully connected as mentioned n the below fig, your Prestashop integration is successfully accomplished.