Log-in in to your Selro account to manage your inventory, follow the step-by-step process listed below.
Selro dashboard, choose Inventory -> Settings->Channels.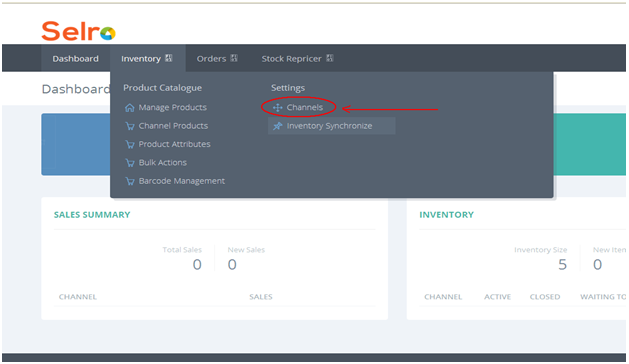 List of Channels will be displayed on the screen. Choose Bonanza and click on "Add to Selro".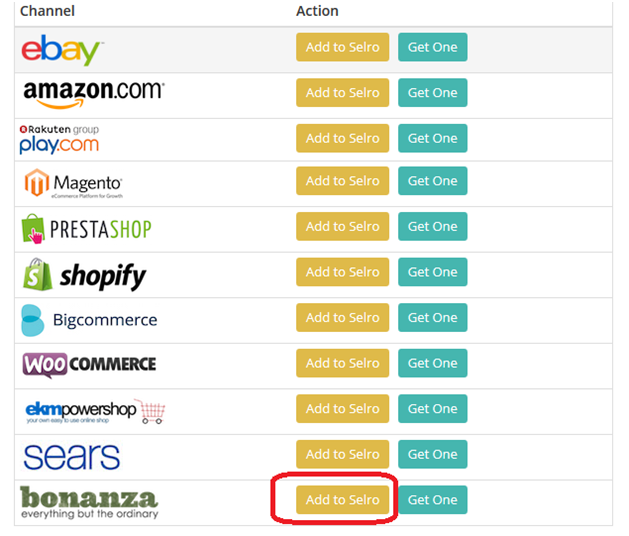 You will be redirected to page, where it displays "Generate Bonanza Token".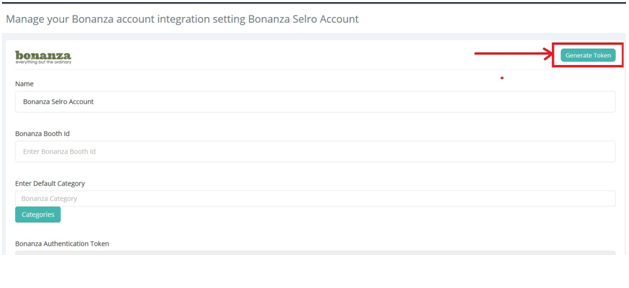 You can gain an access to the display page of Bonanza Sign In; there you have to enter your login credentials and then sign in. This will help you to complete the integrating process of Bonanza account with SELRO
Once you login to the account, following message will be displayed.

Now again get back to SELRO: Inventory -> Settings->Channels-> Bonanza. Bonanza integration pops up with generated token

Fill the Booth ID option with your Bonanza Username, choose desired category and click save option on the top. After getting saved check the connection by clicking the TEST CONNECTION option. If it show successfully connected, then integration is completed and it displays as show in the below fig.