Log into your Selro account to manage your inventory, follow the step-by-step process listed below.
Select your username in the top right-hand corner-> select connections -> select Marketplaces -> select add Bonanza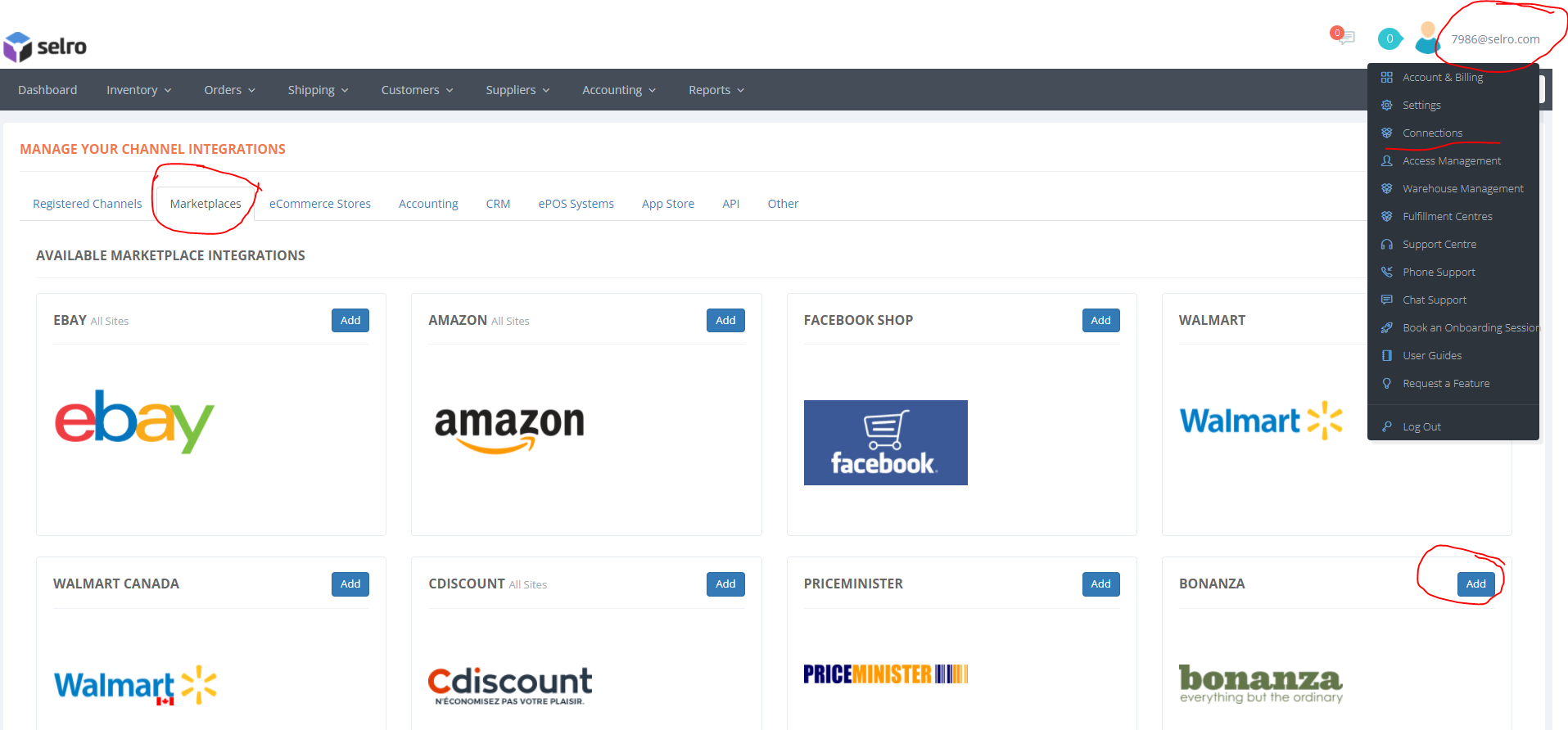 You will be taken to the below page:
Please select generate a token.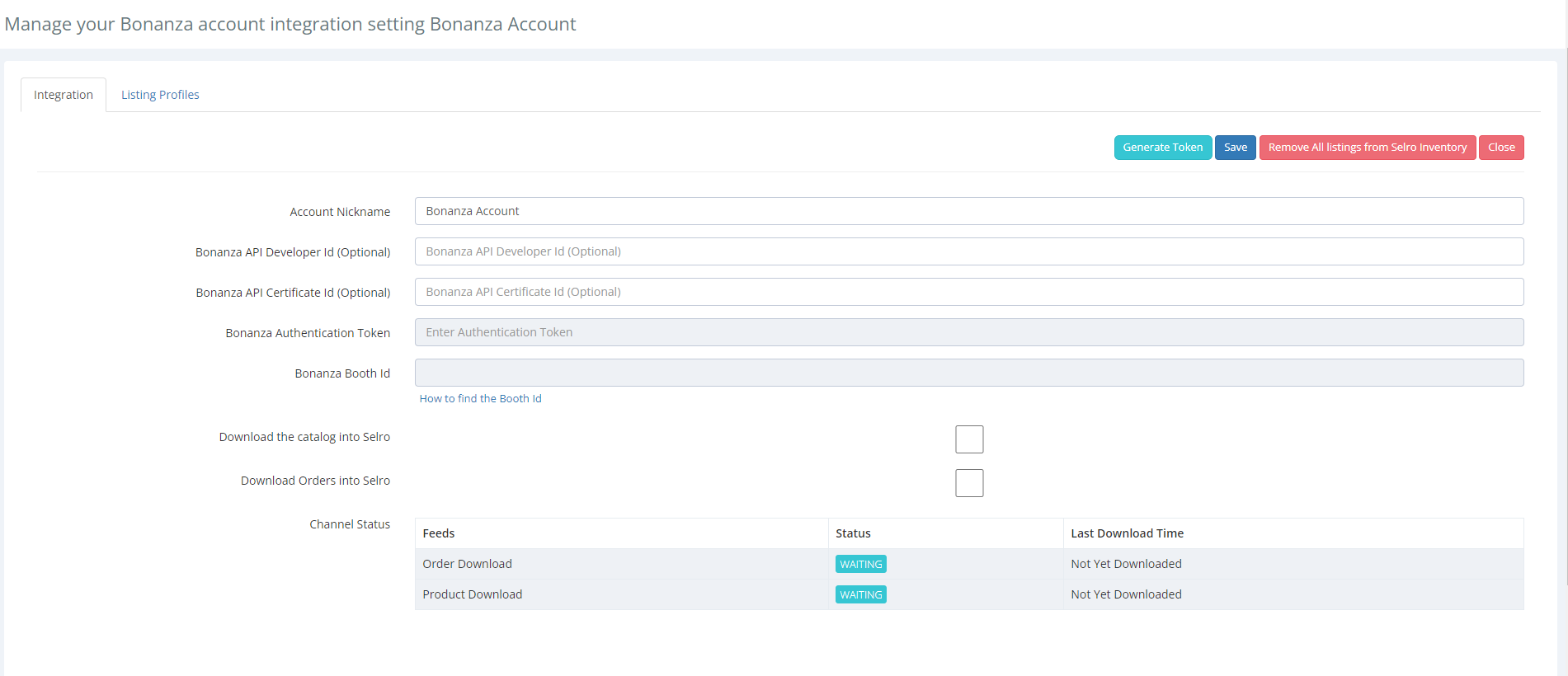 You will then be asked to log into your Bonanza account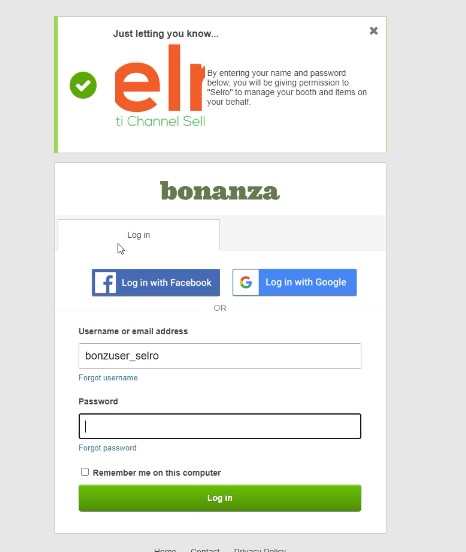 Once logged in you should see the below page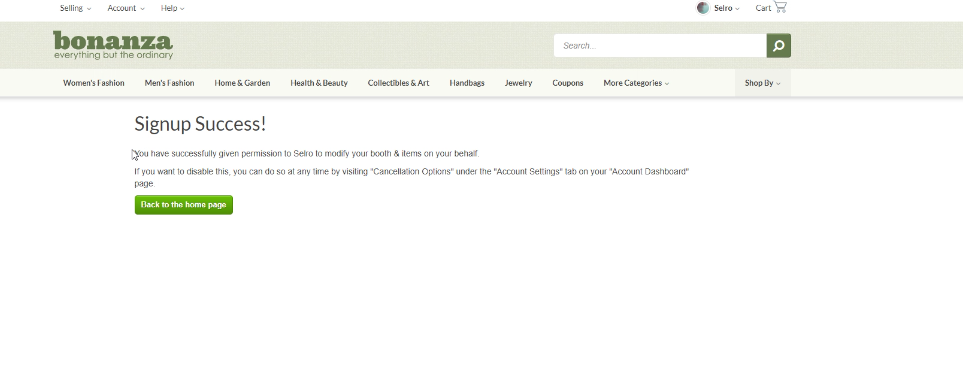 Next please return to Selro and select continue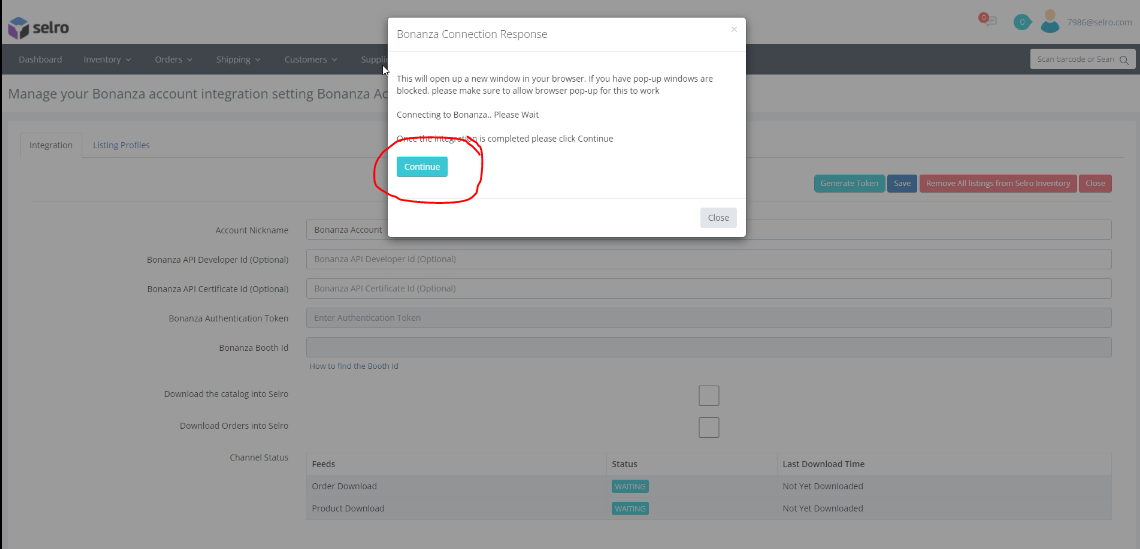 Your Bonanza authorisation token and Bonanza booth ID should then be populated.
To ensure your account has been integrated successfully please select 'test connection'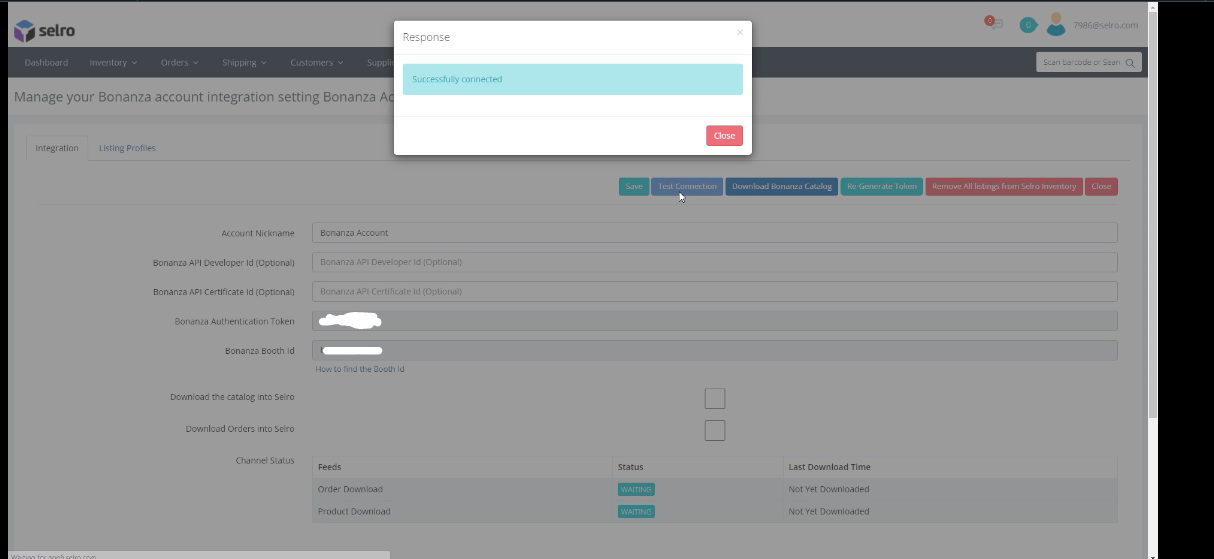 The below video takes you through this process step by step.
If you are planning to list or download more than 2000 items into or from Bonanza, please follow the below steps.
Please go to Bonanza API page https://api.bonanza.com/accounts/new and create a new API account. Bonanza team will email the API keys (developer id and the certificate id ). Normally it will take 1-2 days for these keys to receive. Please enter the developer id and the certificate id in the Selro Bonanza integration section and click ' Authorise'
From the integration page, you can also see your Bonanza listing profiles.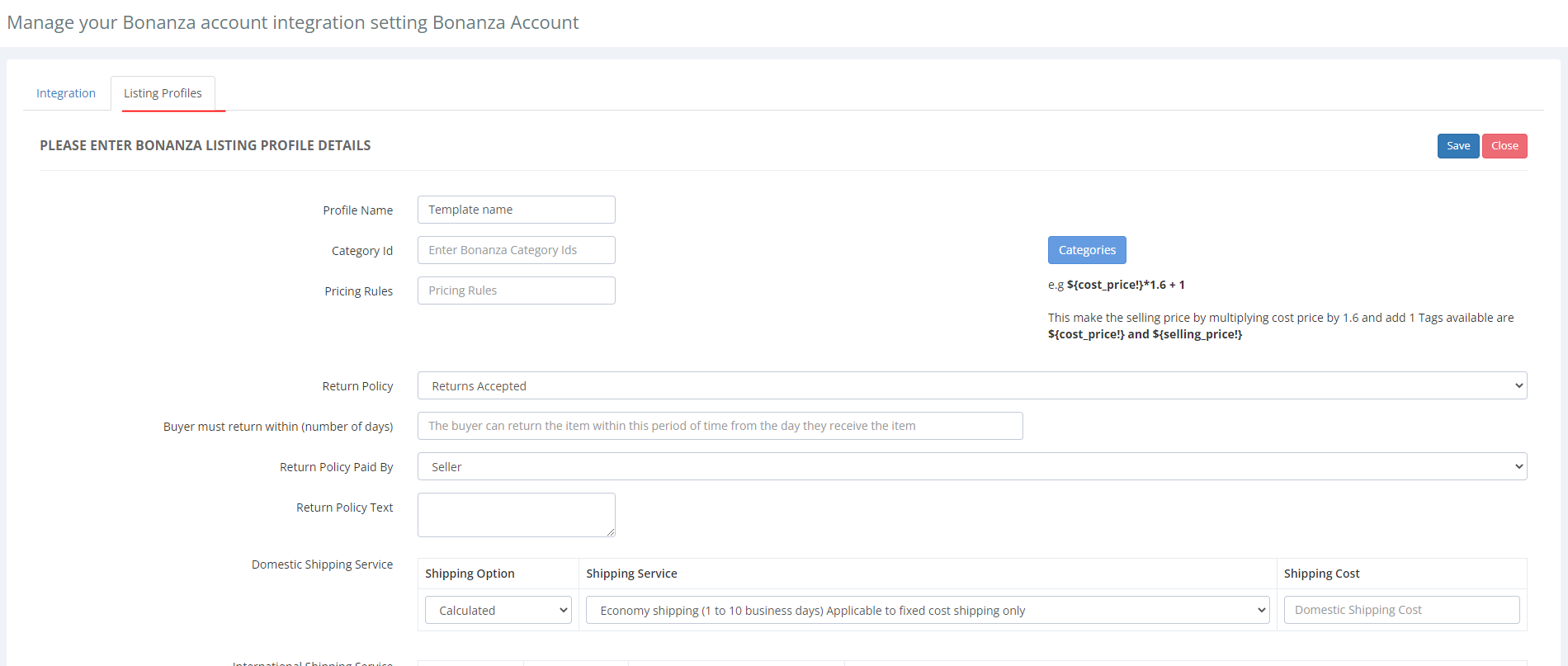 You can create multiple listings profiles.
From here you can enter product categories, your return policy, and more.
When creating a listing you can assign your listing profile then all of these fields will be pre-populated for you. This can be especially helpful when listing in bulk.