Selro supports both directly label printing via Royal Mail and also to use produce shipping labels using PPI. To configure PPI labels, please follow the below steps.
a) Please go to Shipping -> Shipping Courier Setup
b) Please click 'Settings' link next to Royal Mail

c) This will show all the channels that are required to add PPI for each shipping method.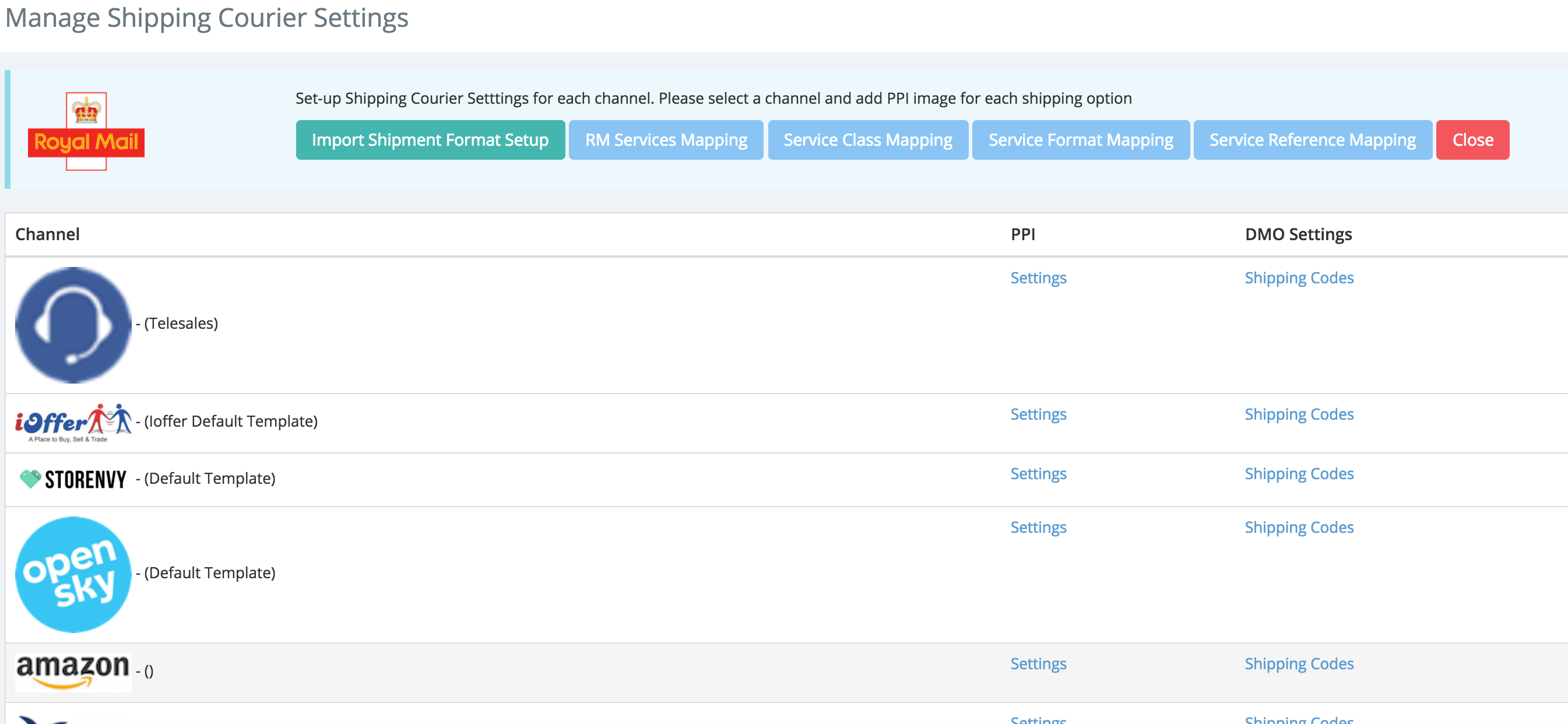 d) Please click 'Setting' under PPI label. This will open up a new window and show all the shipping methods available for that channel.

e) Please select the shipping methods and assign a PPI label for each method.
f) You can also set the default PPI label for both domestic and international shipping method.

If the required shipping method is not there, you can enter it manual into the 'Shipping Method' and select the PPI image and upload as shown in the below screen shot.

Your PPI images will then automatically be displayed on your custom shipping labels.
For more information on the default shipping labels please click on the link below.
Customise your shipping labels