Selro supports MailChimp integration with your registered marketplaces and e-commerce stores connected in your Selro account. Please follow below steps to connect your MailChimp account with Selro.
1) Please go to Settings ->Channel Integration -> App Store and add MailChimp into Selro

2) Under registered channels , please edit the MailChimp account in Selro

3) Now login to your MailChimp account and go to Account -> Extras -> API Keys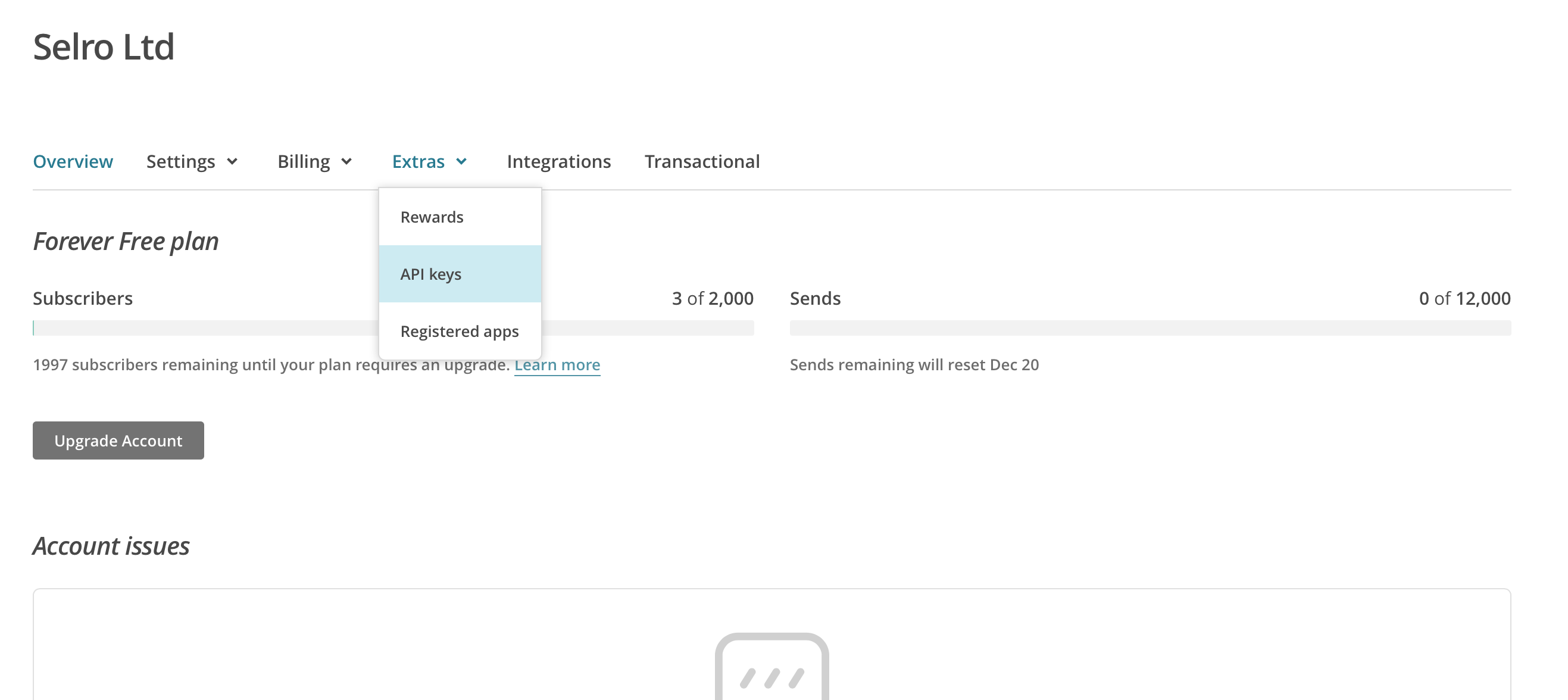 4) Please enter this key into Selro MailChimp set-up and click save. You must also create at least one contact list in your MailChimp account. All your customers from all the channels registered in Selro will be created under that list. You can select this list in your Selro MailChimp setting.
5) All the customers (except Amazon customers) will be created in your MailChimp account up to the contact list limit specified under MailChimp settings.

6) Contacts exported to MailChimp will have a MailChimp icon next to it.
Start sending marketing emails with MailChimp and Selro