Selro supports Fruugo marketplace for both listing/stock management and order management. Please follow the below steps to connect your Fruugo seller account with Selro.
1) Please go to Setting -> Channel Integration (Marketplace tab) and select Fruugo and click 'Add to Selro'.
2) This will create a new channel in your Selro account with Fruugo connection details. Please enter API key, API password for your Fruugo Seller account. Please get these values from your Fruugo Account Manager.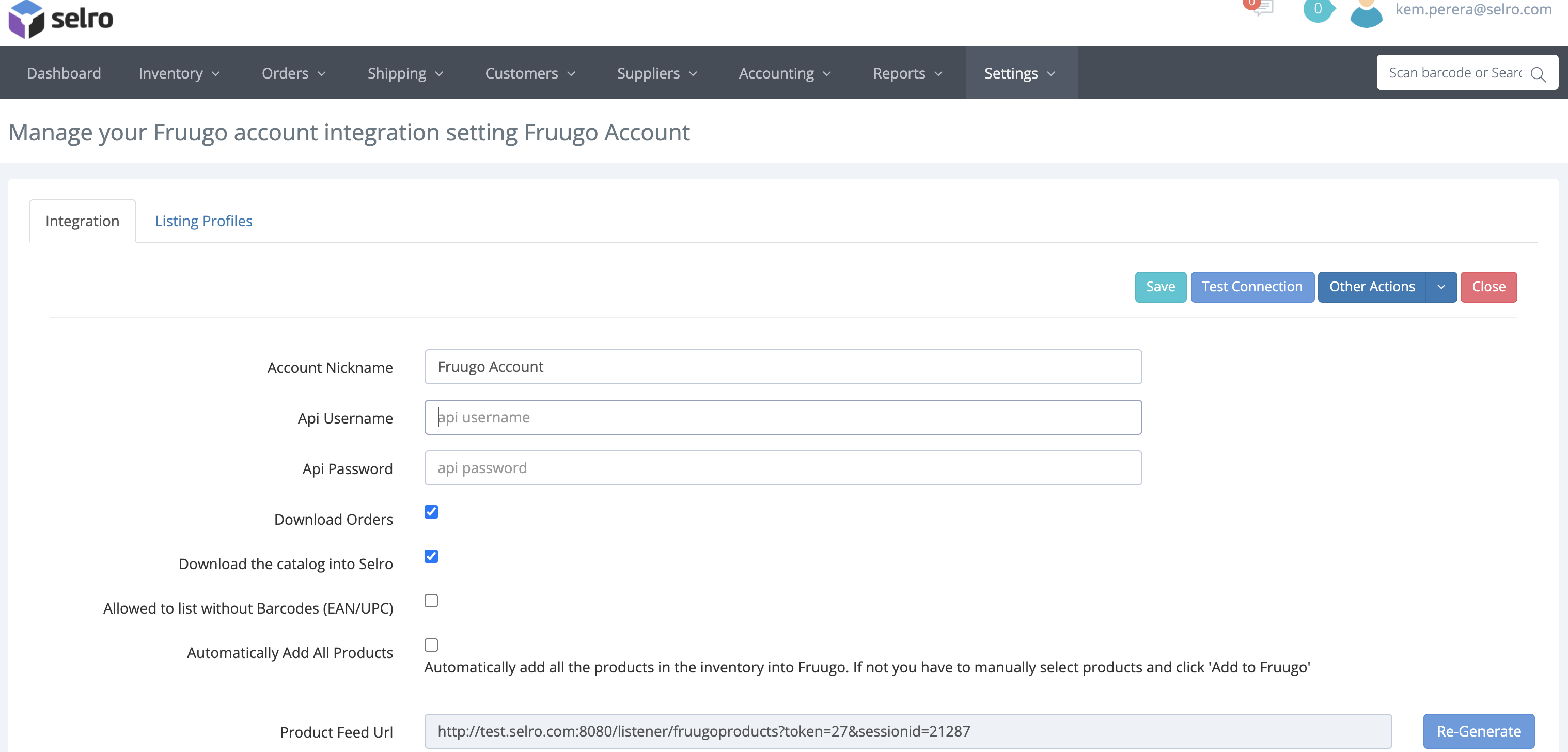 3) Please click 'Test connection'. This will test the connection with Fruugo to make sure API keys entered are valid.
4) Please copy the 'Product Feed Url' shown into your Fruugo seller account. This feed will get auto updated with latest stock information from your Selro account every 24 hours.
5) If you would like to re-generate the feed straightaway, please click 'Generate'.
6) If you update stock levels in your Selro inventory, the feed will get auto generated so that your stock levels will be updated in Fruugo.
7) Please tick 'Download orders' button to download orders into Selro for fulfilment. This will download the basic Fruugo Product details (Title, Quantity ). For the full Fruugo Product Details please import the Fruugo Product file (Exported from the Fruugo Seller Account). Please click 'Other Actions' -> Bulk Update Fruugo Product Feed'