Please follow the below steps to connect Walmart with Selro.
Select your username in the top right-hand corner-> connections->Marketplaces-> add 'Walmart'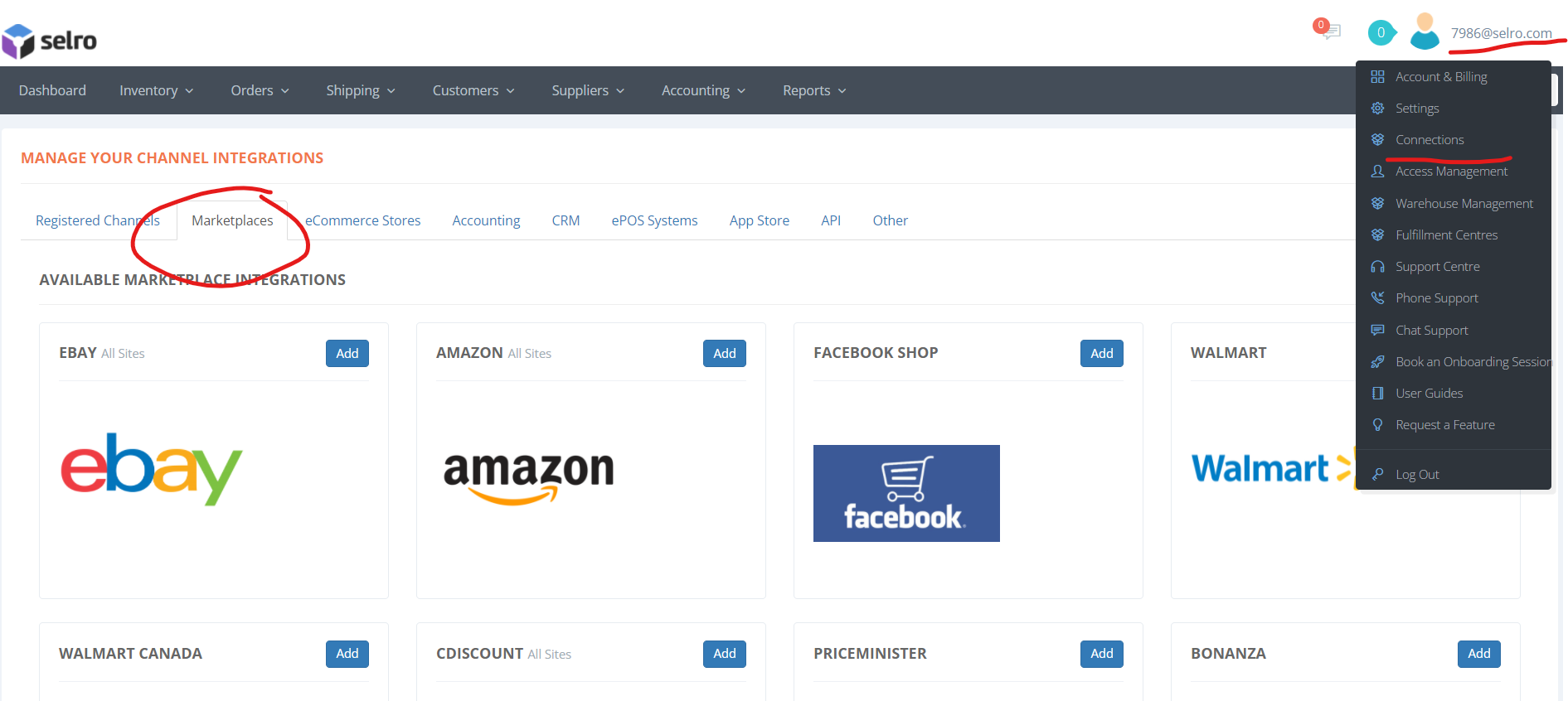 The below page will then be displayed.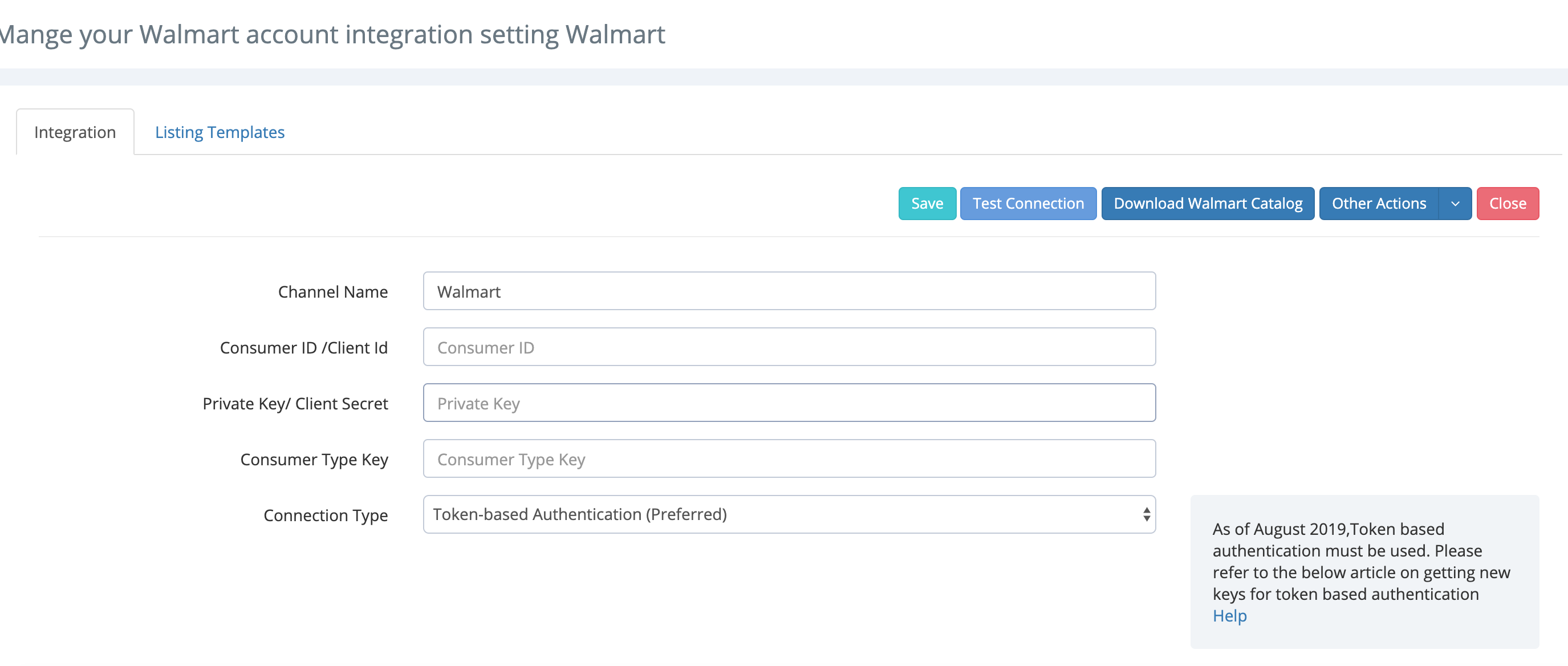 Please login to your Walmart Seller account and follow the below steps.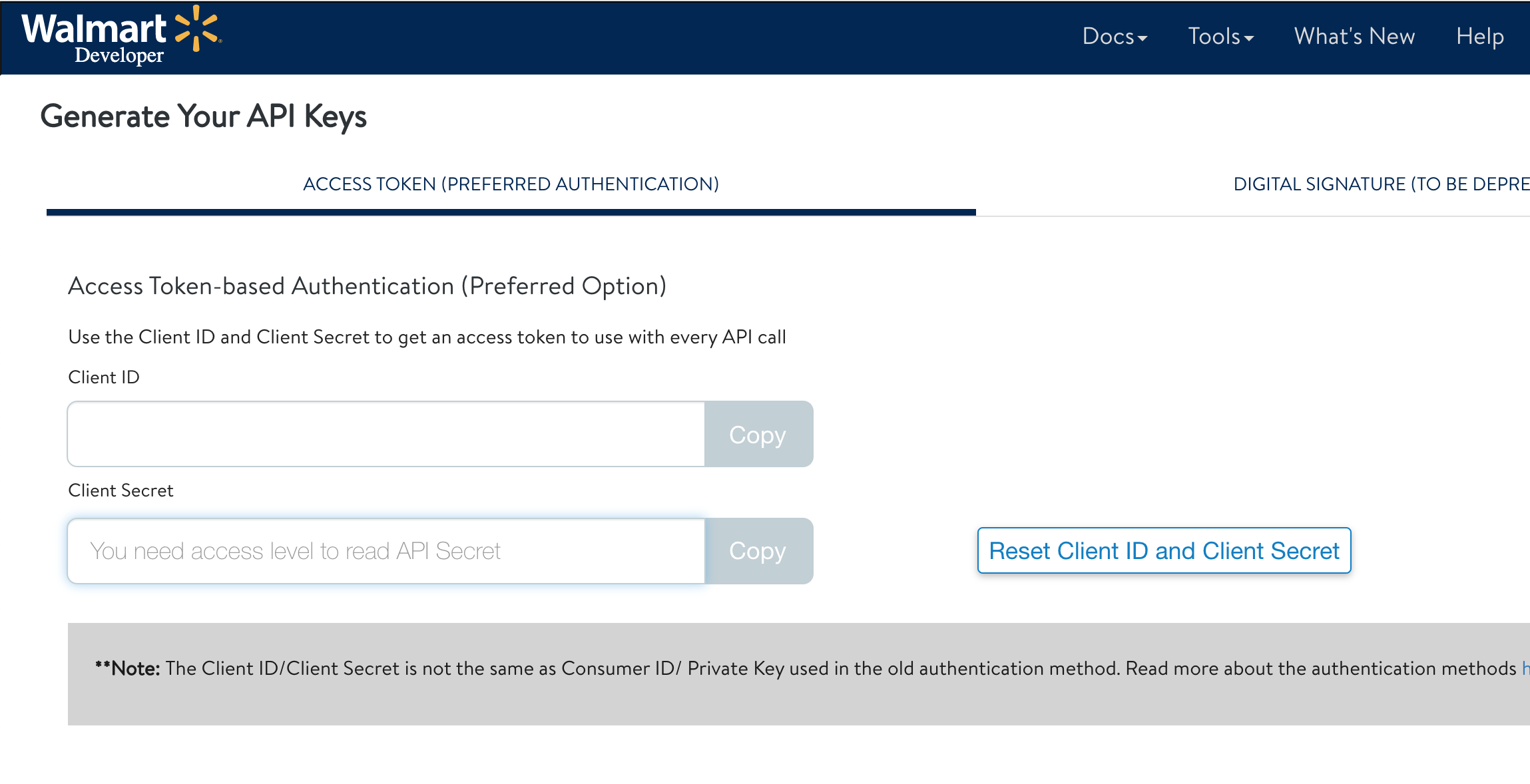 Generate the Client Id and Secret and enter those into your Selro Walmart Integration section. Leave Consumer Type empty.
The below video takes you through these steps in more detail.