Please follow the below steps to connect Walmart with Selro.
Please go to Settings -> Channel Integration and add 'Walmart' as a channel from the marketplace list. Following screen will be shown.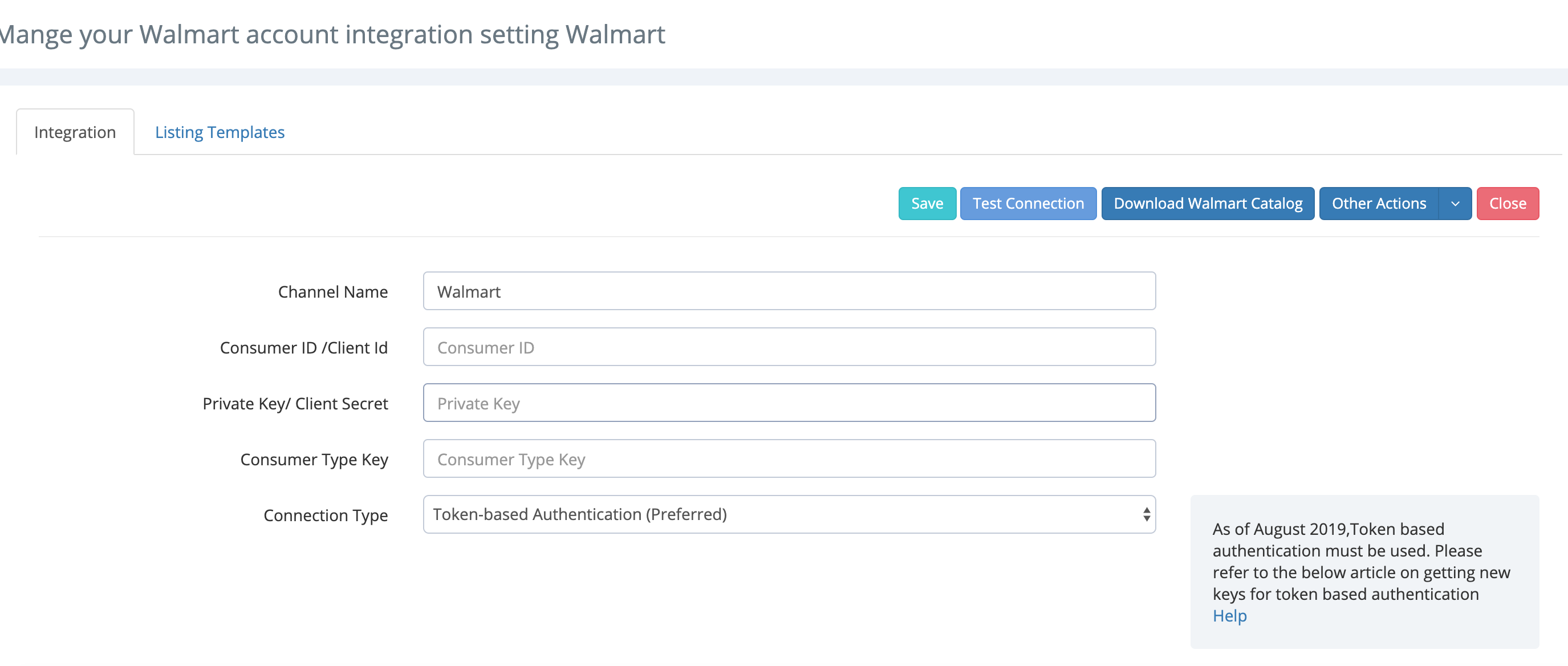 Please login to your Walmart Seller account and follow the below steps.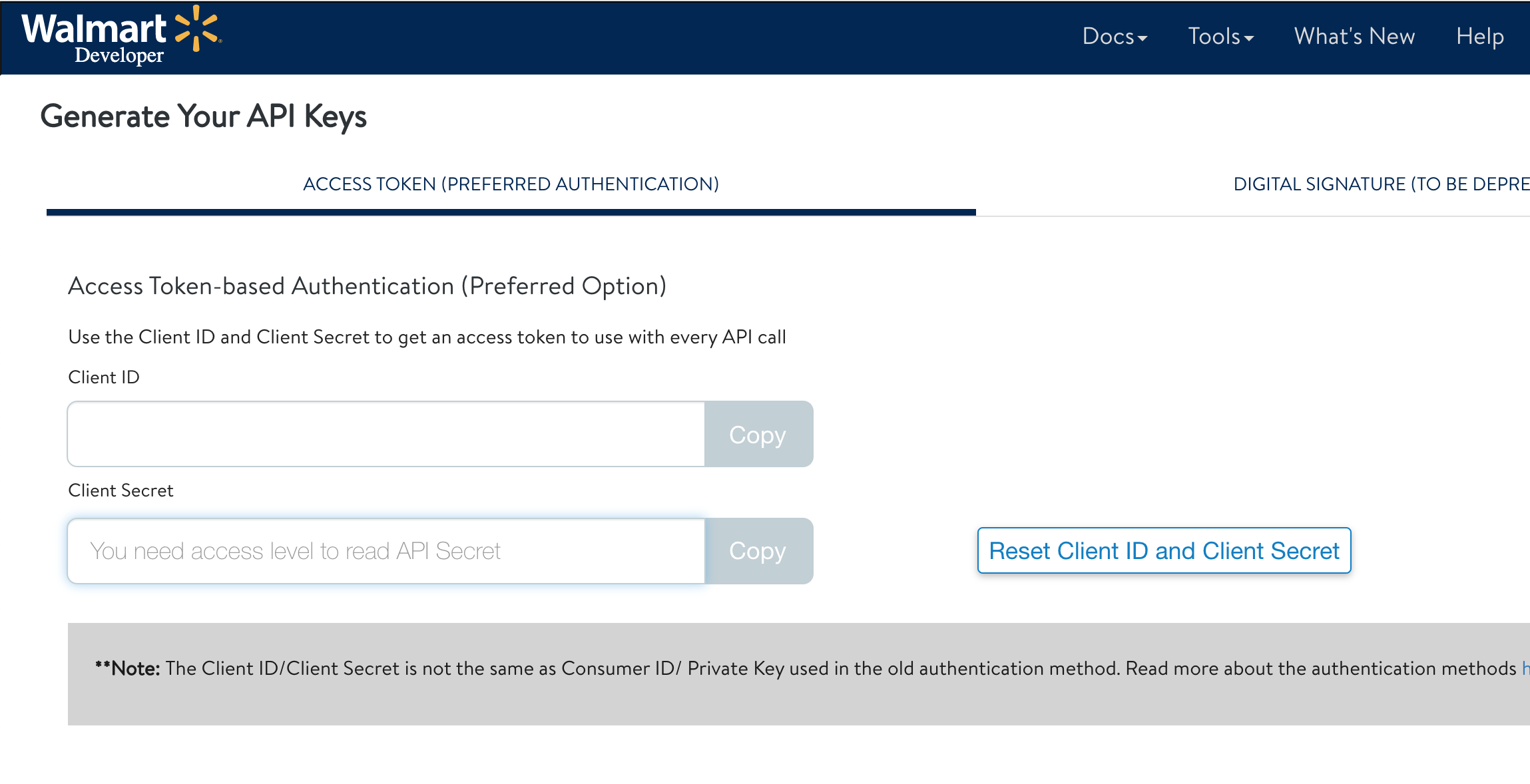 Generate the Client Id and Secret and enter those into your Selro Walmart Integration section. Leave Consumer Type empty.
That is all and Walmart is now connected with Selro.