Please follow the below steps to configure your Magento 2 e-commerce store with Selro. If you are still using old Magento versions 1.7,1.8,1.9, please use the Magento 1.x integration under channel accounts.
Please log in to your Magento 2 and go to Systems -> Integration as shown in below image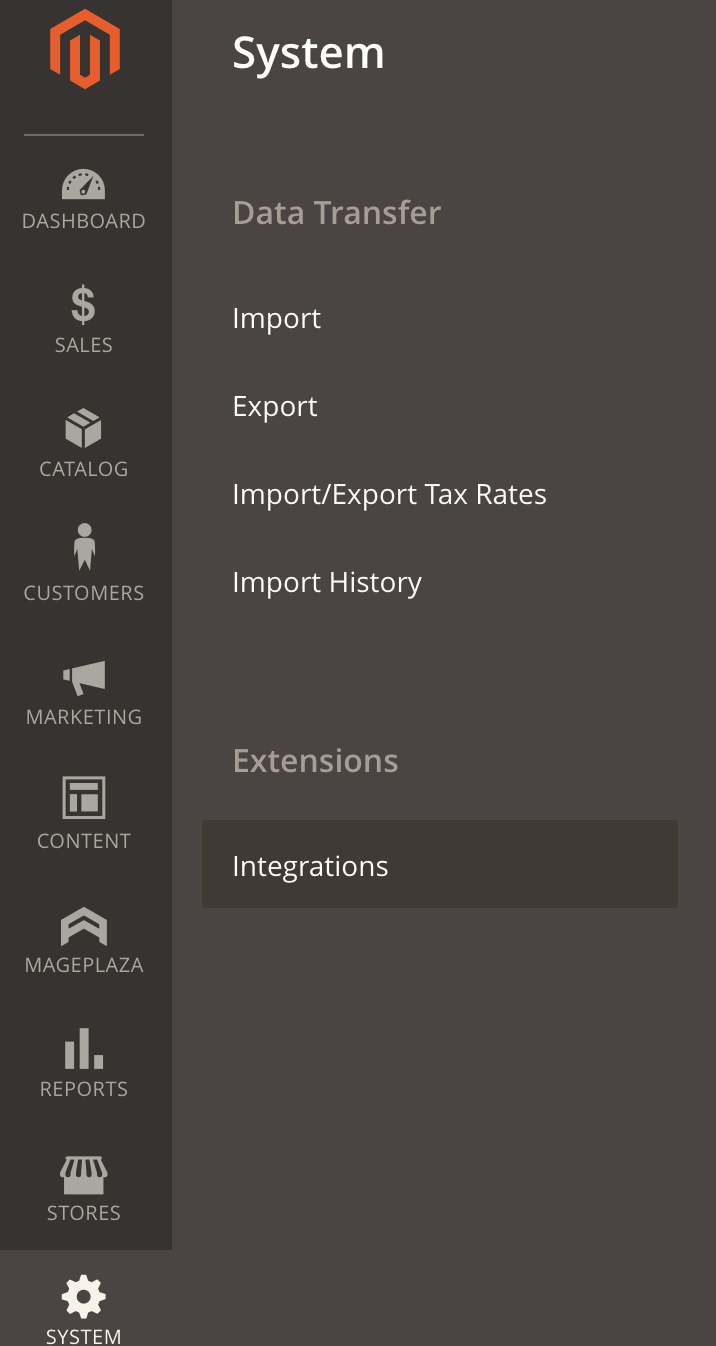 Click 'Add New Integration'

Enter Application Name as 'Selro' and go to the'API' tab on left and select 'All' and click save. You have to enter your Magento 2 admin password to save the details.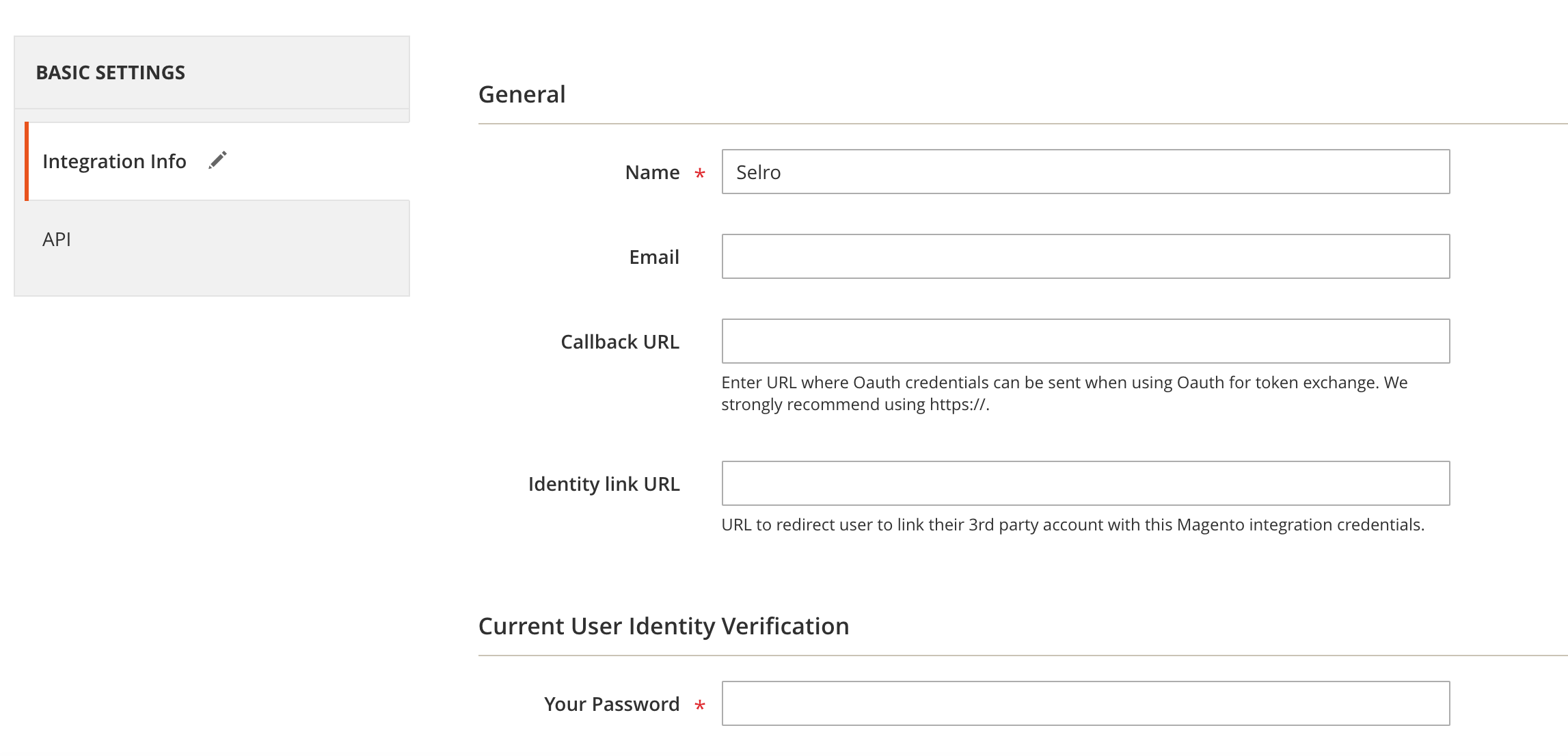 Once you have saved successfully, please copy the following keys into Selro Magento 2 integration.