Error: Business Validation Error: Multi Currency should be enabled to perform this operation
Fix: Please enable the multi-currency setting in your Quickbooks. Please go to Settings and click Advance link.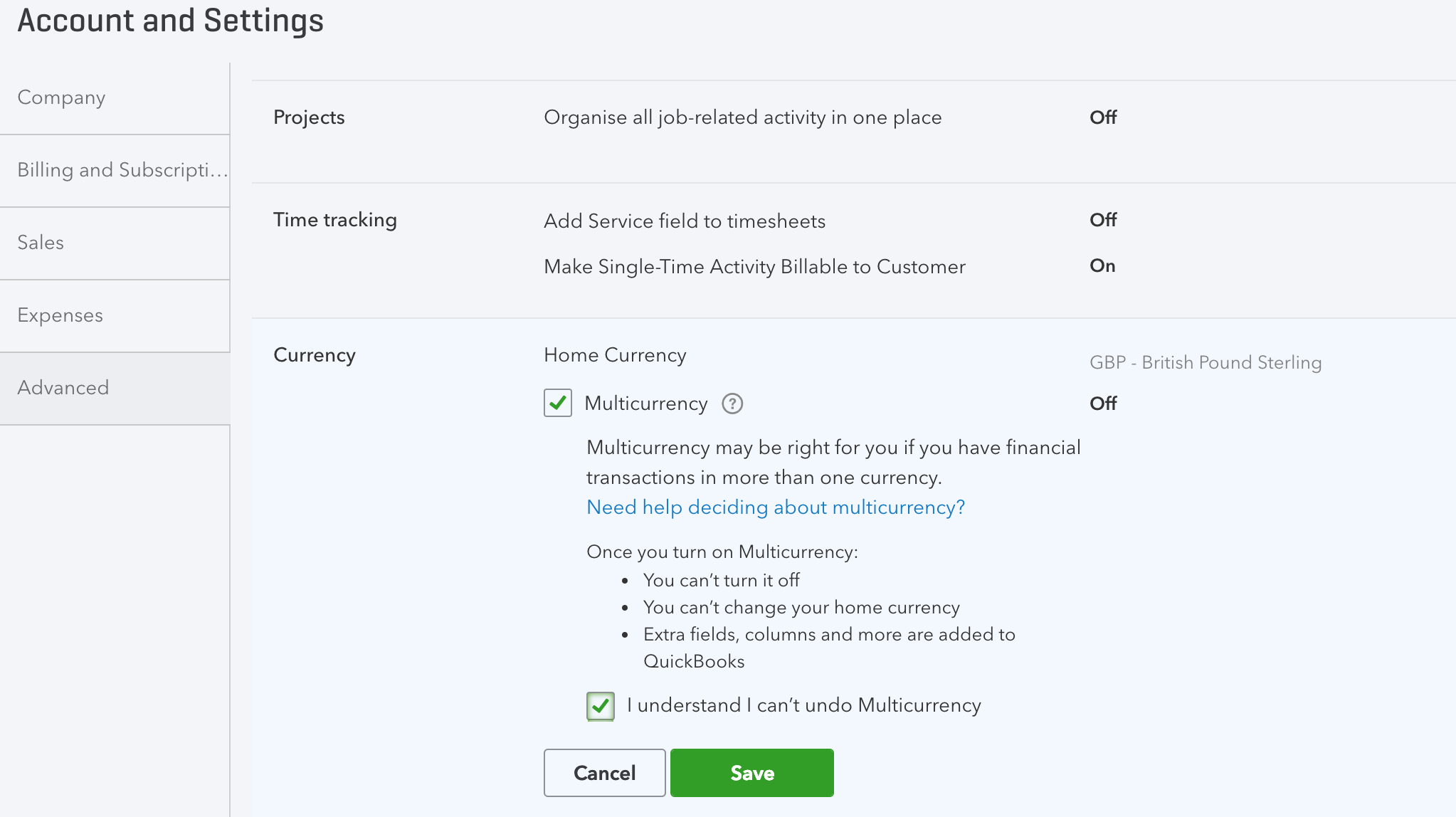 Error: 'Sale Receipt No' is empty in Quickbooks Sales.
Fix: Please Ok switched off 'Custom Transaction Numbers' in Quickbooks and Sales receipts should show Sales Receipt number to follow the sequence already in Quickbooks.