Please follow the below steps to integrate Royal Click and Drop account with Selro for generating shipping labels in C&D via Selro.
Please follow the below set-up to connect your Royal Mail Click and Drop account with Selro for label printing via the API connection. Selro will send orders to Click and Drop and labels can be printed automatically using the printer connected to your workstation.
1)
Please login to your Click and Drop and click Dashboard link. Then click integrate your online stores.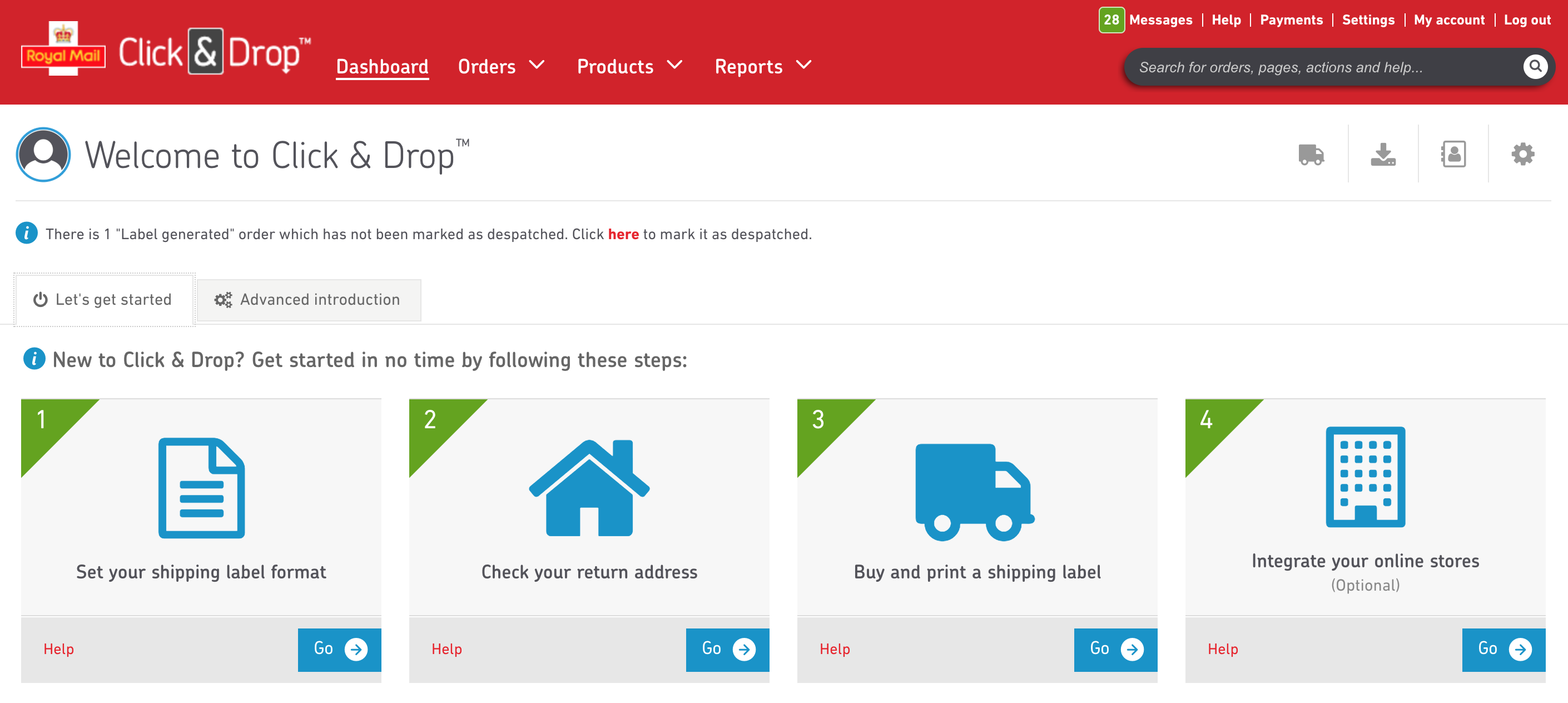 Click 'Add New Integration' link.

Please click 'C&D API' and enter the below details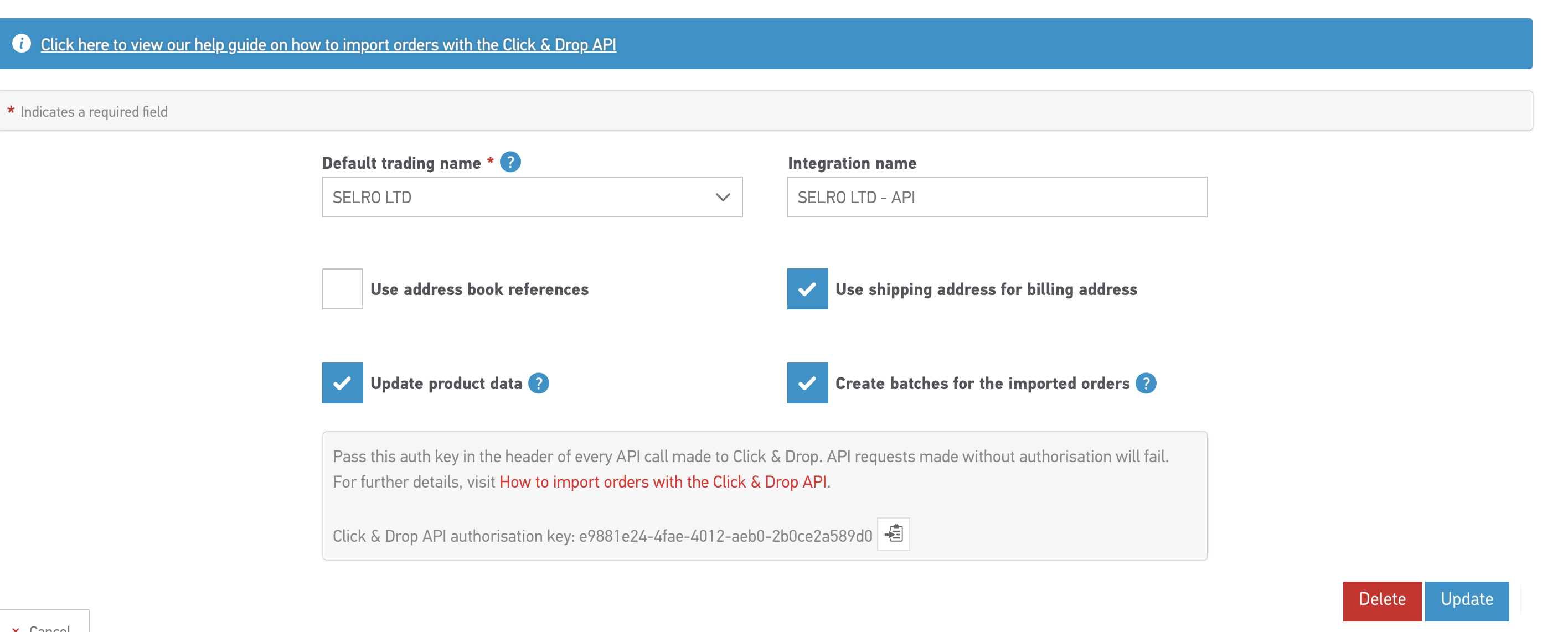 Once you have created the API key in RM Click and Drop, please login to your Selro account and add 'Click and Drop' from the Shipping Integration section (Shipping- > Shipping Courier Set-Up) and enter the API key and click 'Test Connection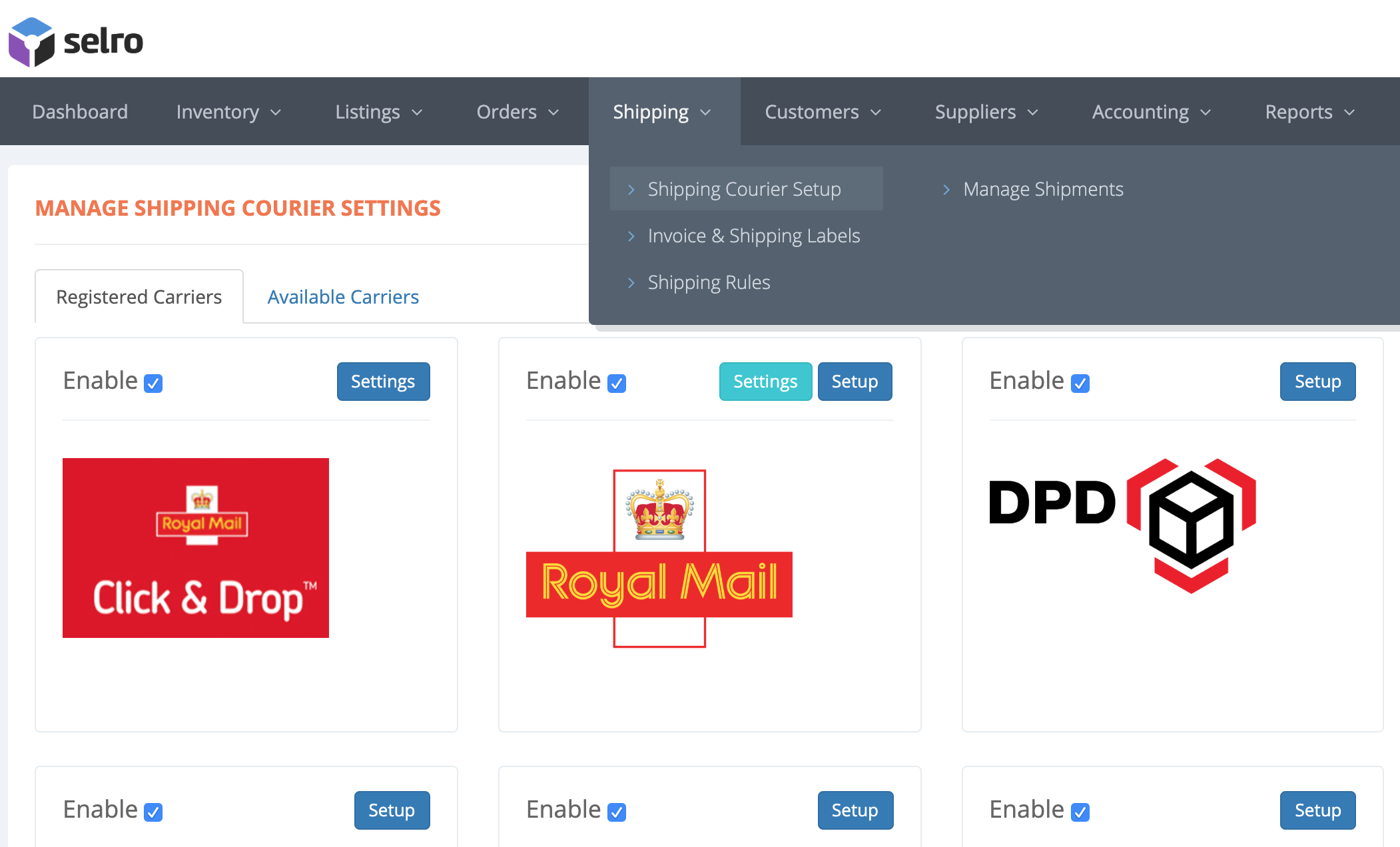 How to connect Royal Mail Print Assist
https://help.parcel.royalmail.com/hc/en-gb/articles/115002520034-How-to-connect-Royal-Mail-Print-Assist-Online-Business-Account-customers-
Export and Import C&D Order File
Please follow the below steps to export and import a C&D order CSV file from Selro into C&D. You can follow this process as an option instead of the API integration.
Please add the C&D shipping carrier from the Shipping section.
Bulk select the orders that is required for C&D Order export CSV file
Click 'Export to C&D CSV file'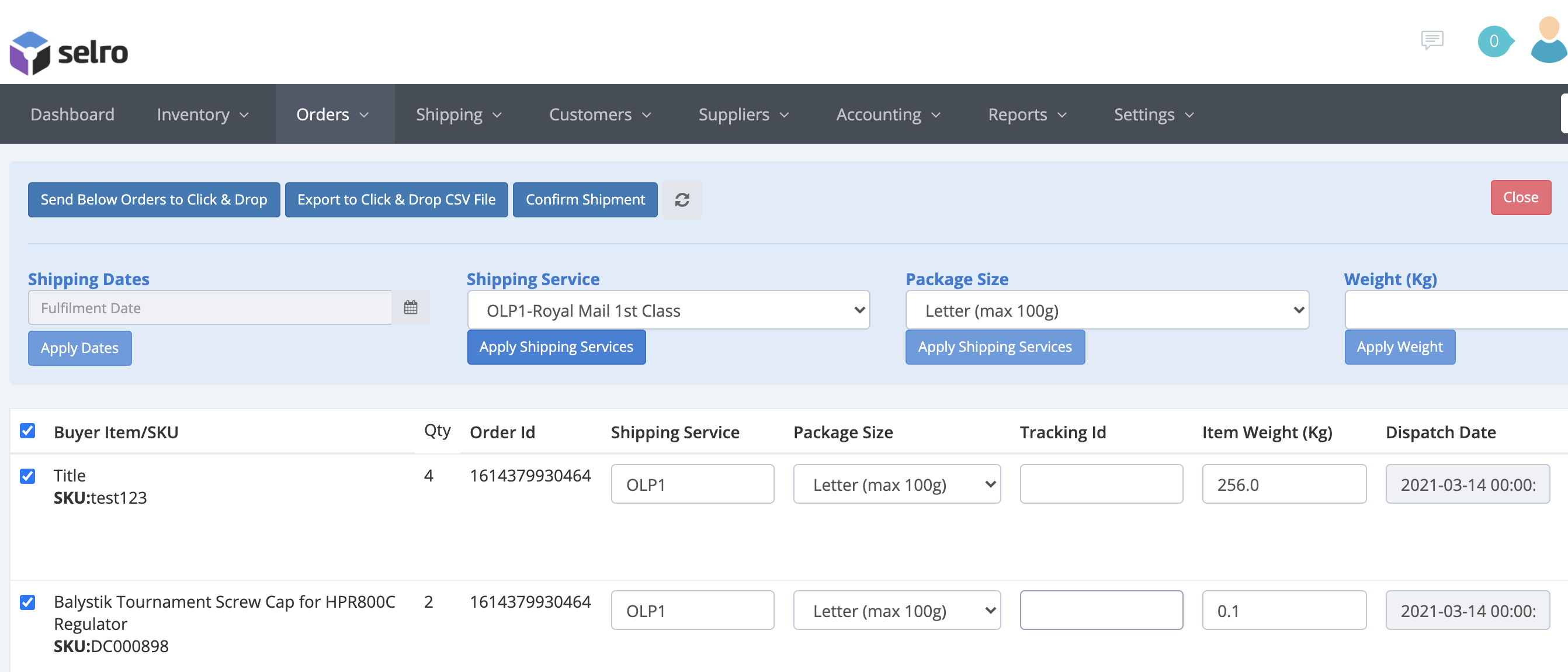 Once the file is exported into a CSV file , please login to the C&D section and import the order. If this is the first time importing the CSV file produced by Selro, please map the fields for each header column and import. This is only required for the first time

Generating Shipping Labels and Confirm the Orders into Sales Channels
Please follow the below steps to generate C&D labels and confirm orders from Selro.
Please select the orders from 'Unshipped Order' tab and click print label and select 'Click and Drop'
Apply the C&D shipping services for the selected orders and click 'Send Orders to Click and Drop'
Selected order data will be sent to C&D immediately.
Please generate the shipping labels in C&D
Please come back to Selro order section and confirm the orders. Tracking numbers from C&D will be automatically copied into Selro order section and details will be sent to sales channels.
Alternative you can confirm the orders directly from RM C&D and Selro will get the order status and tracking number automatically and update within Selro.