Please follow the below steps to connect Selro with Shipstation using Custom Store integration.
Please login to you Shipstation account and click 'Account Settings' (the wrench icon in the upper right)

Select Selling Channels from the left-hand sidebar, then choose Store Setup.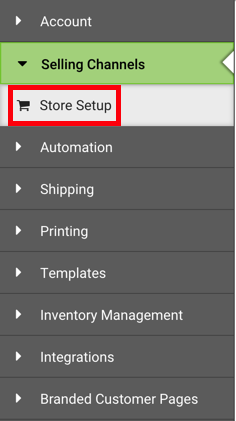 Click + Connect a Store or Marketplace.

Choose the Custom Store option.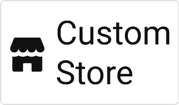 Enter the requested information into the form and test your connection using the Test Connection button.


Please copy the 'Shipstation Selro Url'  into 'URL to Custom XML Page'
Please copy 'User Name' and 'Password' into Custom Store 'User Name' and 'Password'  
Please enter following Selro order status into Shipstation custom store section
| | |
| --- | --- |
| Unpaid Status | Pending |
| Paid Status | Unshipped |
| Shipped Status | Shipped |
| Cancelled Status | Cancelled |
| On-Hold Status | Pending |
| | |
| --- | --- |
| Selro UI | Shipstation US |
| | |