Please follow the below steps to connect DPD with your Selro account for direct label printing.
Please go to 'Available Carriers' section and click 'Setup' to add DPD form the available shipping carrier integration section. You can only add one DPD account with your Selro account.

Please enter following details for your DPD account. Please get the below connection details from your DPD account manager.
DPD Account Number
MyDPD Username
MyDPD Password
You will need to generate a test label and email this to edisupport@dpdgroup.co.uk to get approval before you can print your labels.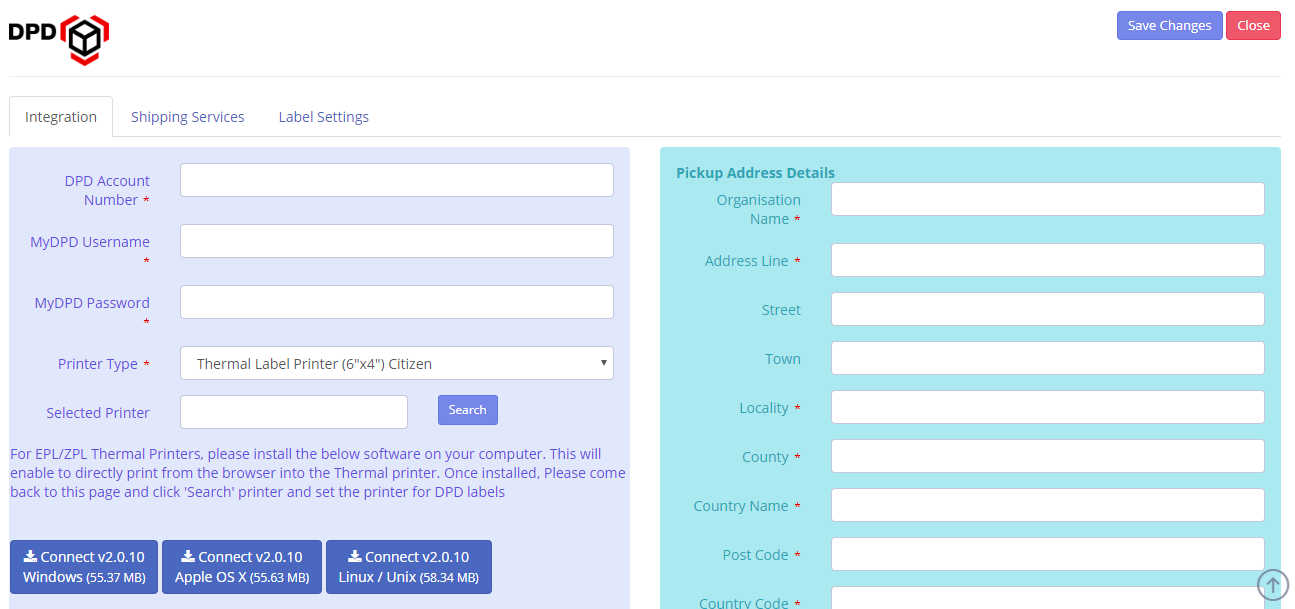 Please also install the printer connection client software by clicking the 'download' for your computer. Please remember to install this software using an admin account.
Once the printer connection is installed, please come back to this DPD set-up screen and click ' Search' printer.
This should show all the printers connected to your computer and any network printer.
Please select the printer and the correct printer type and click save.