Please follow the below steps for Sage integration with Selro. Sage has many different versions and only the following on-line version is supported. Please check the version before connecting.
https://www.sage.com/en-gb/sage-business-cloud/accounting/
To connect your Sage account please follows the steps below:
Accounting-> Enable Sage-> Settings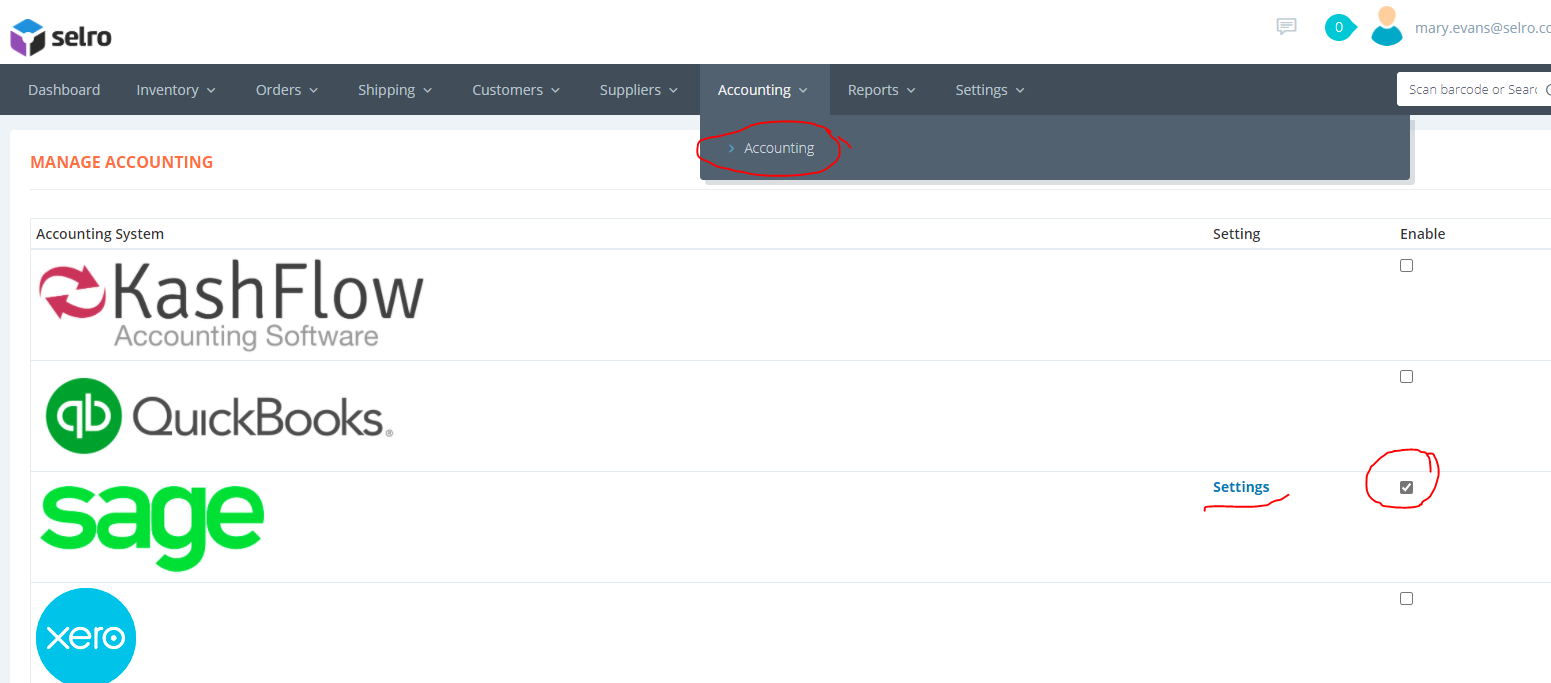 Next please select Generate Token this will take you to your Sage account.
Please follow the steps through

Next you will need to set the ledger account, bank account, tax code, etc. per channel (You can only select one per channel)
Please select 'Enable' for each channel you want to send to Sage

One integrated your orders will automatically be sent to Sage every 6 hours.
If you want to manually send an order to Sage your can do this from the orders section.
Orders-> All Orders-> Actions (for the order you wish to send to Sage)-> Accounting-> Send to Sage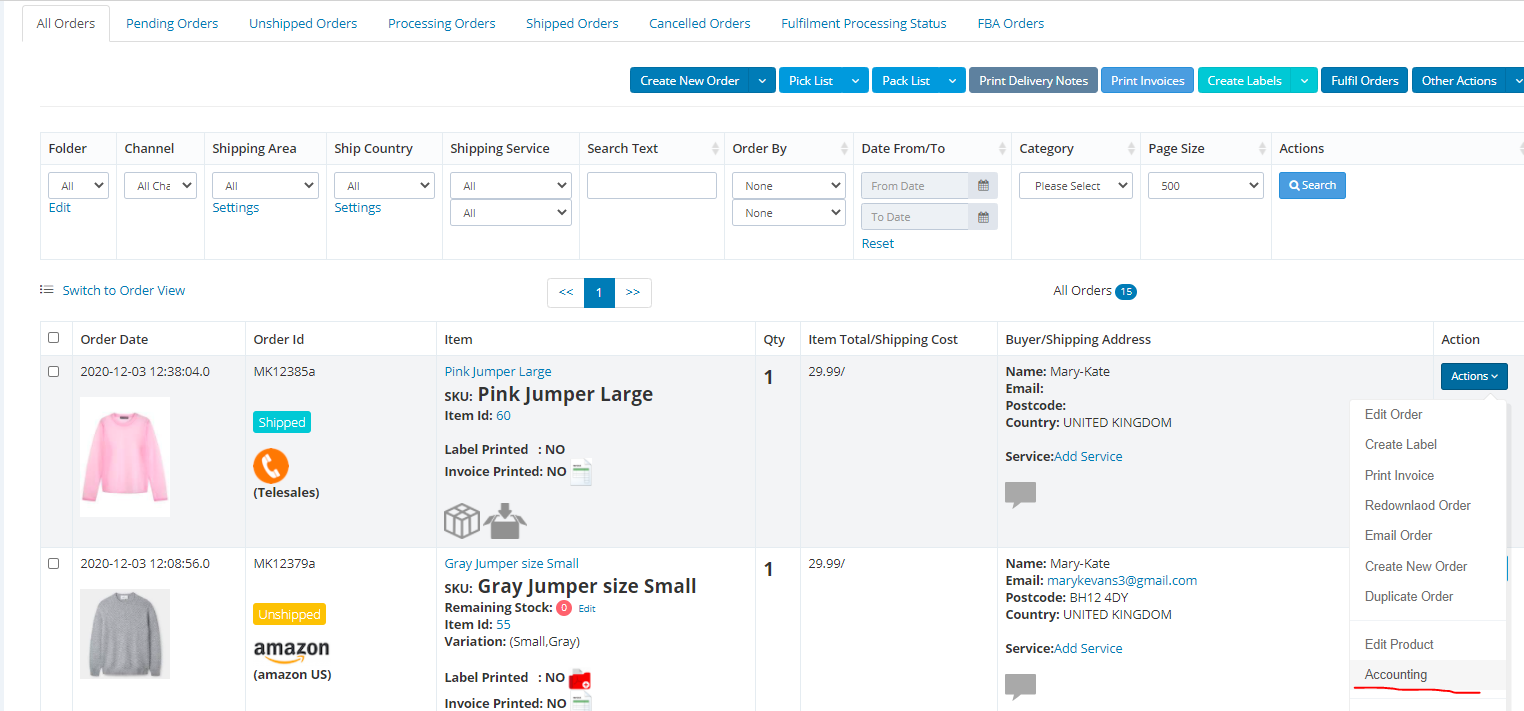 Please watch the video below for more details