Selro supports custom orders from following sales channels. Custom details ordered by the customers are visible in the 'Unshipped Order View'.
Custom Orders from Amazon
Customer Orders (Notes to Seller) from eBay
Custom Orders from Etsy
Custom Orders from Shopify
Custom Orders from Woocommerce
Buyer check out message from EKM
Custom orders from Bigcommerce
Customer orders from Prestashop
Custom orders from Bluepark
Custom orders from Shopwired
The sample order view with custom orders are shown below. For all channels except for eBay, the order custom details will be shown under 'Custom Details' label. For eBay custom order text, it will be shown under 'Buyer Checkout Message' (The inbox icon)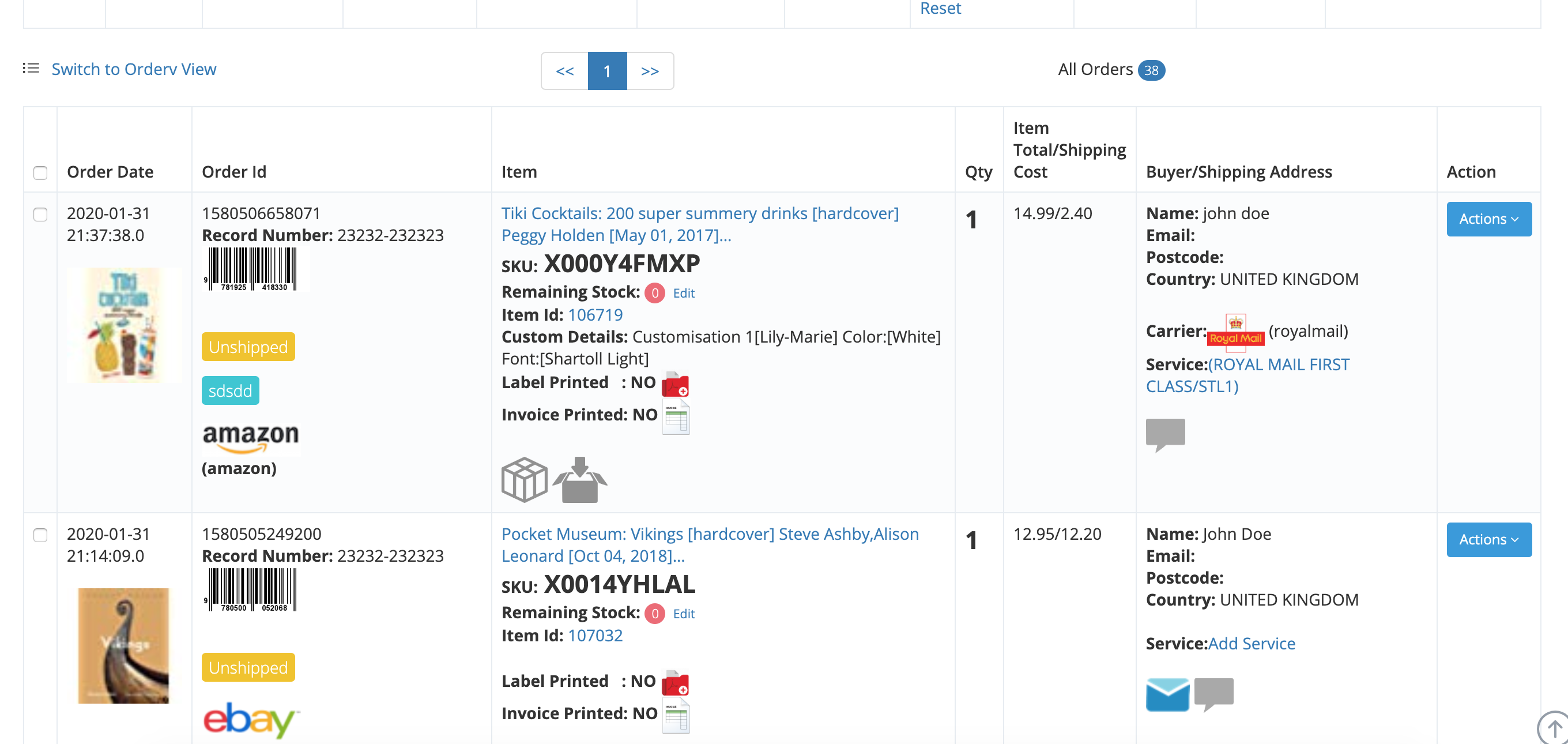 Amazon Custom Orders (Please do this in your Amazon Seller Account)
Unlike other sales channels, for Amazon custom order details to appear in Selro, first you have to enable the custom order details to appear on the order report. Please follow the below steps to achieve that.
Please go to Seller Central > orders > orders reports and see 'Add or remove order report columns'.
Under Optional Columns , click on 'Customisation Info' to include this details in the order reports.
Run a test order export from your Seller Central and download the report to see custom order details are in the file
Custom order details should be in the file with a link to a zip file.
Come back to Selro order view and download the Amazon orders for last x number of days