Please follow the below steps to connect Cdiscount seller account with your Selro account.
Please click Settings Menu and 'User Right Management' in Cdiscount Seller Portal as shown below.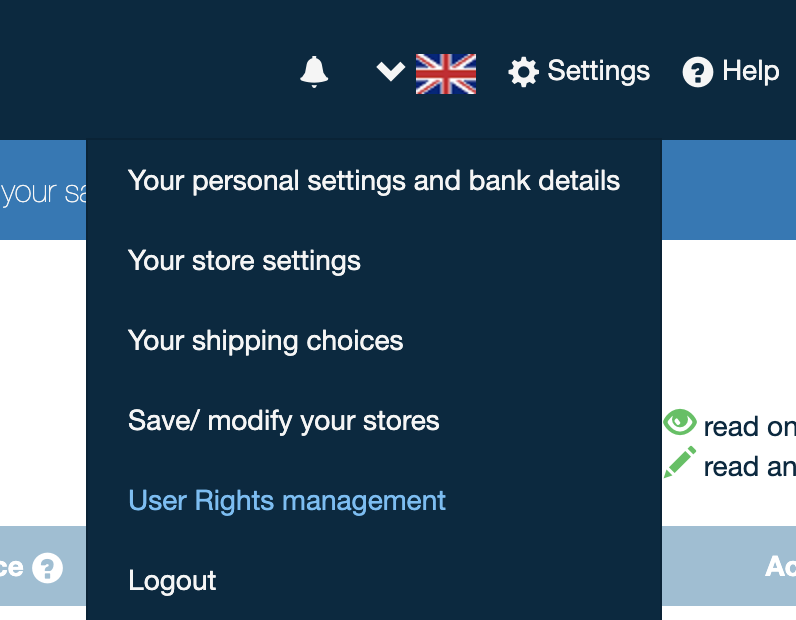 This will show the below 'User Rights Management' screen.
Please click 'Add a User API' and follow the steps.
This will generate an API username and password. Please enter those into Selro Cdiscount secttion.
If the API uesrname/password do not generate (this could happen for some users) , please contact your Cdiscount Account Manager for assistance.