If your supplier or dropshiper has a HTTP stock feed with product details, you can configure it with your Selro account for automated stock update and price update into your sales channels. Please follow the below steps.
Please go to Settings -> Supplier Management and click 'New Supplier' and the supplier details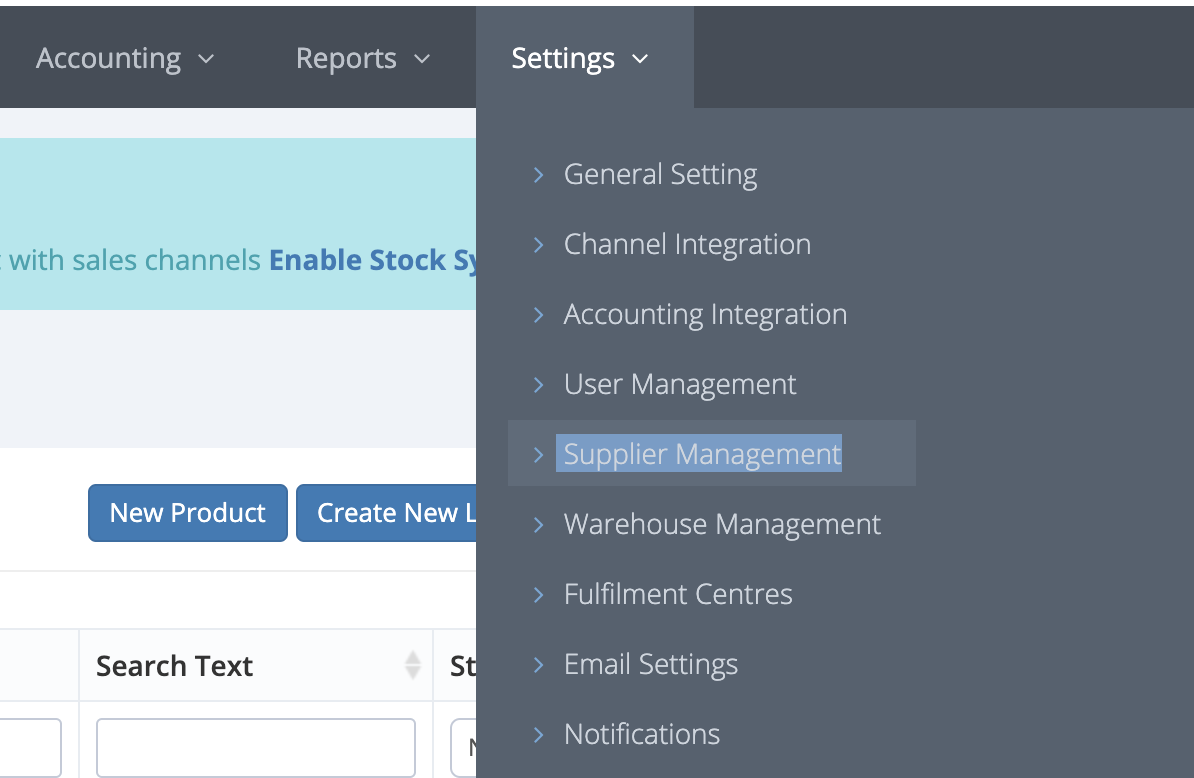 Please enter the supplier details and under the 'Feed' tab please enter the supplier http feed and click 'Edit' under fields mapping
Field mapping is required to map the product fields from the supplier feed into Selro (e.g SKU, quantity, title )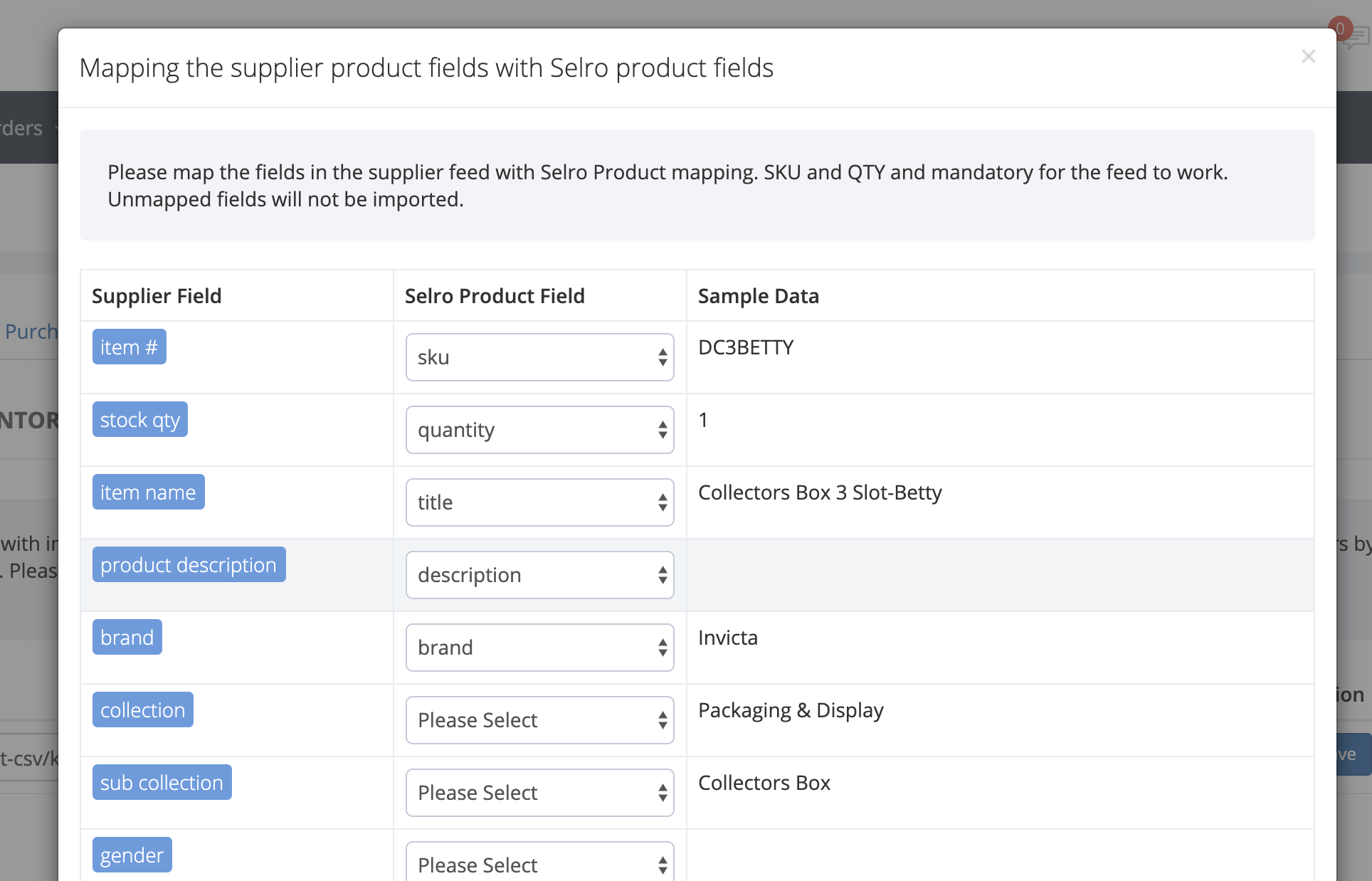 Please map all the fields and these will be used when creating supplier products into Selro inventory.
Once the mapping is done, please click 'Test' and this should show some products from the the supplier feed.
Once statisfies, please enable the feed. The feed will run every 24 hours and update stock and price into Selro inventory. e.g If you selling the same product accros multiple marketplaces , then stock and price (optinal) will be set automatically based on the supplier stock levels and cost price.
For automatic price updates, please enable pricing rules in listing template for each channel.
Exclude Dropshipping Products from Stock Update
You can also exlcude certain supplier products from stock sync by clicking 'Actions' and 'Unlink with Inventory'.

Once the product is exclude fro stock sync, 'Disabled' message will be show agains the product.
You can link again by going into 'Actions -> Link with Inventory
Adding Dropshipping Products into Sales Channels
Please follow the below steps to add supplier products into sales channels.
Please select the products and click Actions ->Add To Inventory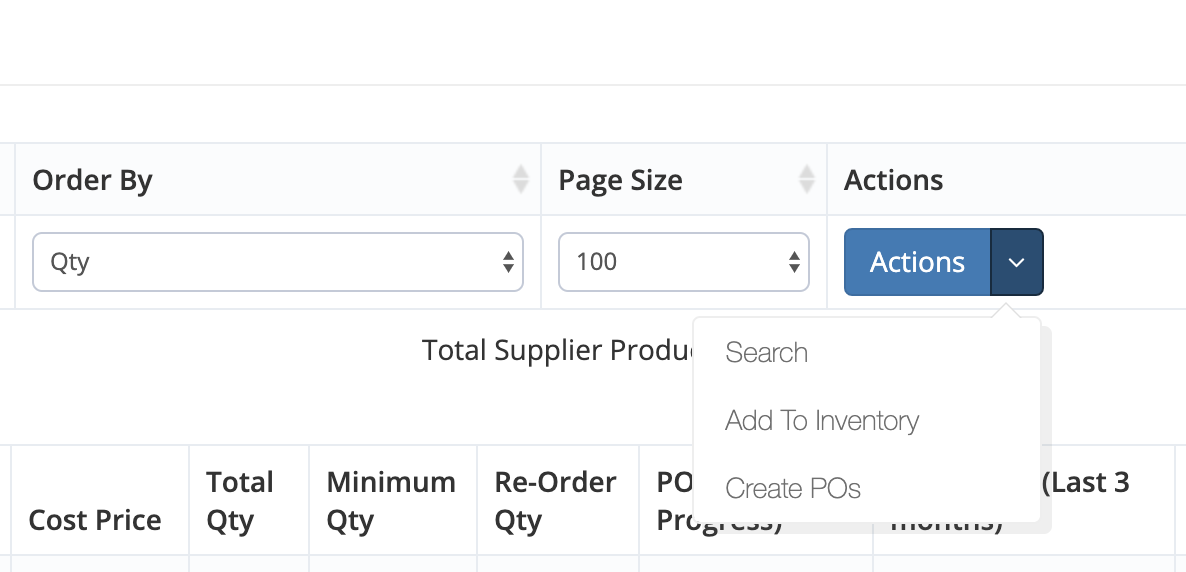 Once the supplier products are added, you will see 'Link' tag agains the each supplier products like below