Selro supports the integration with Xero for automatically creating sales receipts/invoices into Xero from your sales orders. Selro will only include paid orders from sales channels into Xero.
What does this Integration do?
Selro sends the following data from Selro to your Xero account. Selro only sends the order details from paid orders only.
Paid Order Details in Selro are created as invoices in Xero
Sales Line Items in Selro are mapped to Invoice Line Items in Xero
Payment details from the order is mapped to the Payment in Xero
Customer Details from orders are mapped int Contacts in Xero
Please note with Xero integration the tax code is set per channel.
The following data flow diagram shows the data flow direction and mapping of Selro objects into Xero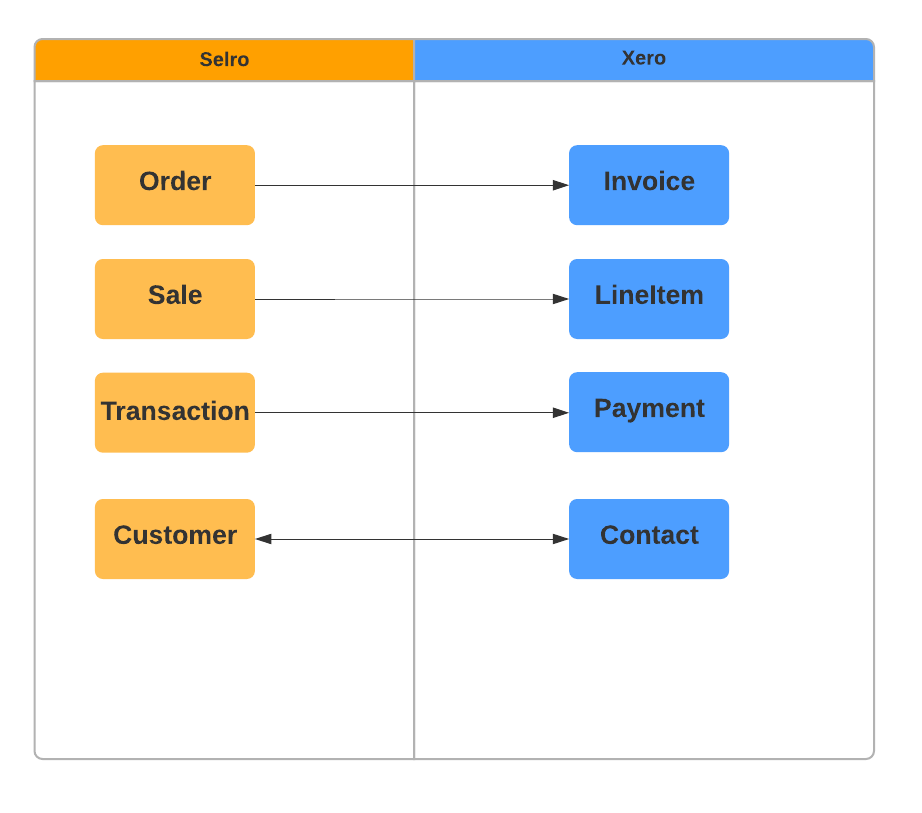 In order to get started with Xero integration with Selro, Please go to the Accounting menu and click 'Xero' and click 'Connect Xero'. The following video shows the steps to connect Xero with Selro and it will only take few seconds for the integration.
Once the integration is completed, please select following in the integration section for each sales channel.
the Invoice Account
Payment Account
Tax Code
Please untick the channels that you would like to exlcude from sending order details to Xero.
The following sample screenshot shows the Xero connection and settings. In this example only Amazon UK and eBay eBay channels are enabled for Xero integration.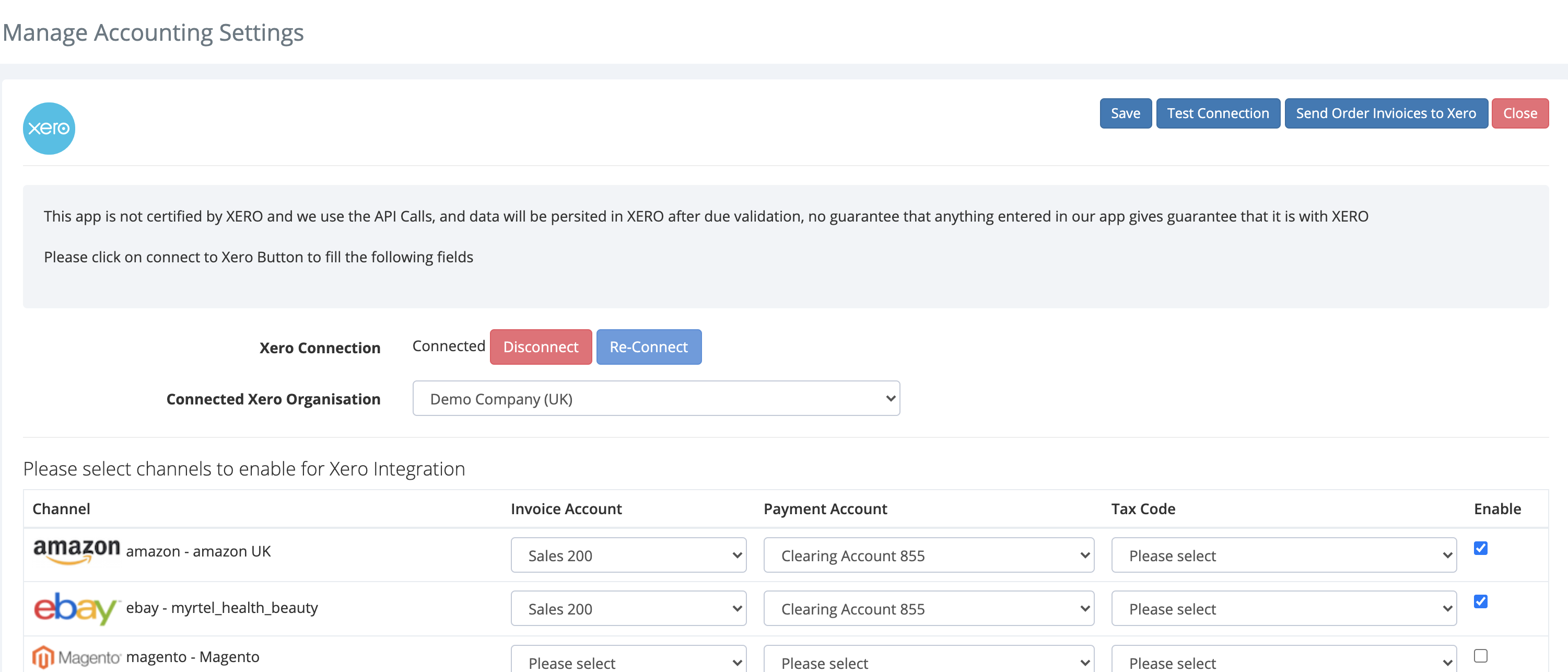 For commonly asked questions on Xero integration, please click here