To view your stock value report please select Reports-> Stock value report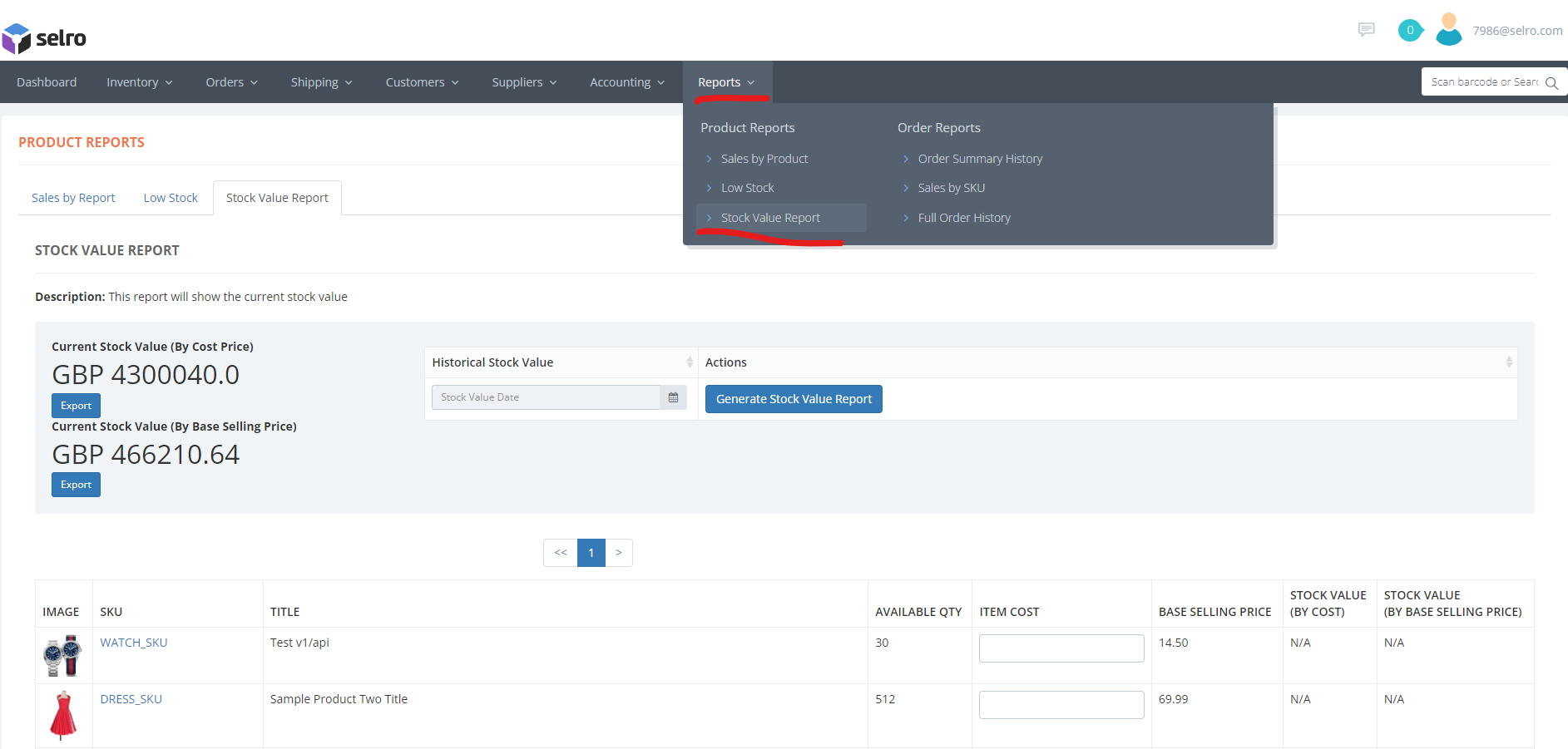 This report will show the current stock value.
This will not include your FBA stock value, only your merchant inventory products are included in this report.
From this page you will also be able to see a snapshot of your current stock value based on the cost price per SKU or the selling price per SKU.

To export your stock value report please select 'generate stock value report'
Please see below a sample file of this export report.
It will generally take up to 20 minutes for your export report to process.
You can then download a copy of your export report by going to Inventory-> bulk actions-> bulk exports-> you can download your report from here.