To view your Order History report please select Reports->Order Summary History.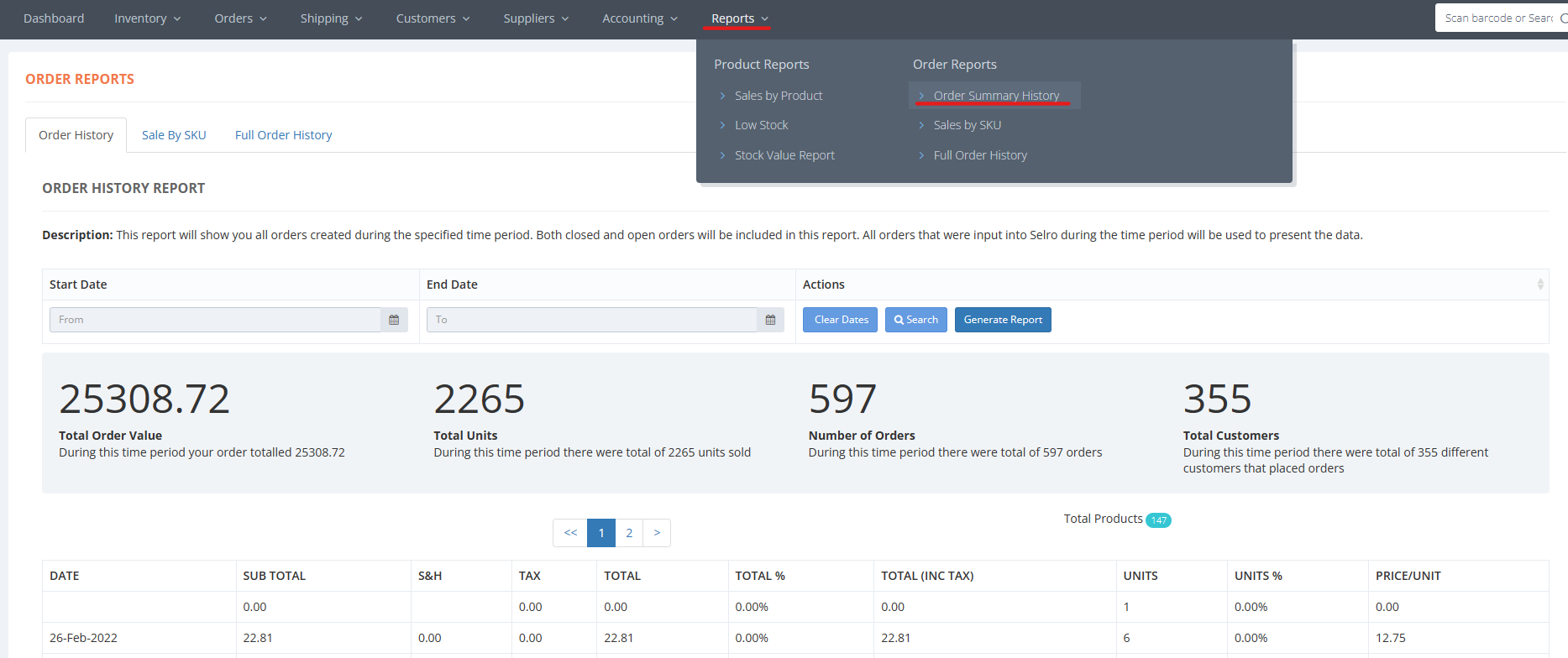 This report will show you all orders created during the specified time period. Both closed and open orders will be included in this report.
All orders that were input into Selro during the time period will be used to present the data.
To generate a report, select your start and end dates, and select, 'Generate Report.'

It will generally take up to 20 minutes for your exported report to process.
You can then download a copy of your exported report by going to Inventory-> bulk actions-> bulk exports-> you can download your report from here.