To integrate Parcelforce within Selro please follow the below steps.
Select the 'Shipping' tab
Next select' Shipping Courier Setup'

Next, please select the 'Available Carriers'
Next please click on 'Setup' for Parcelforce

Next please enter all of the needed information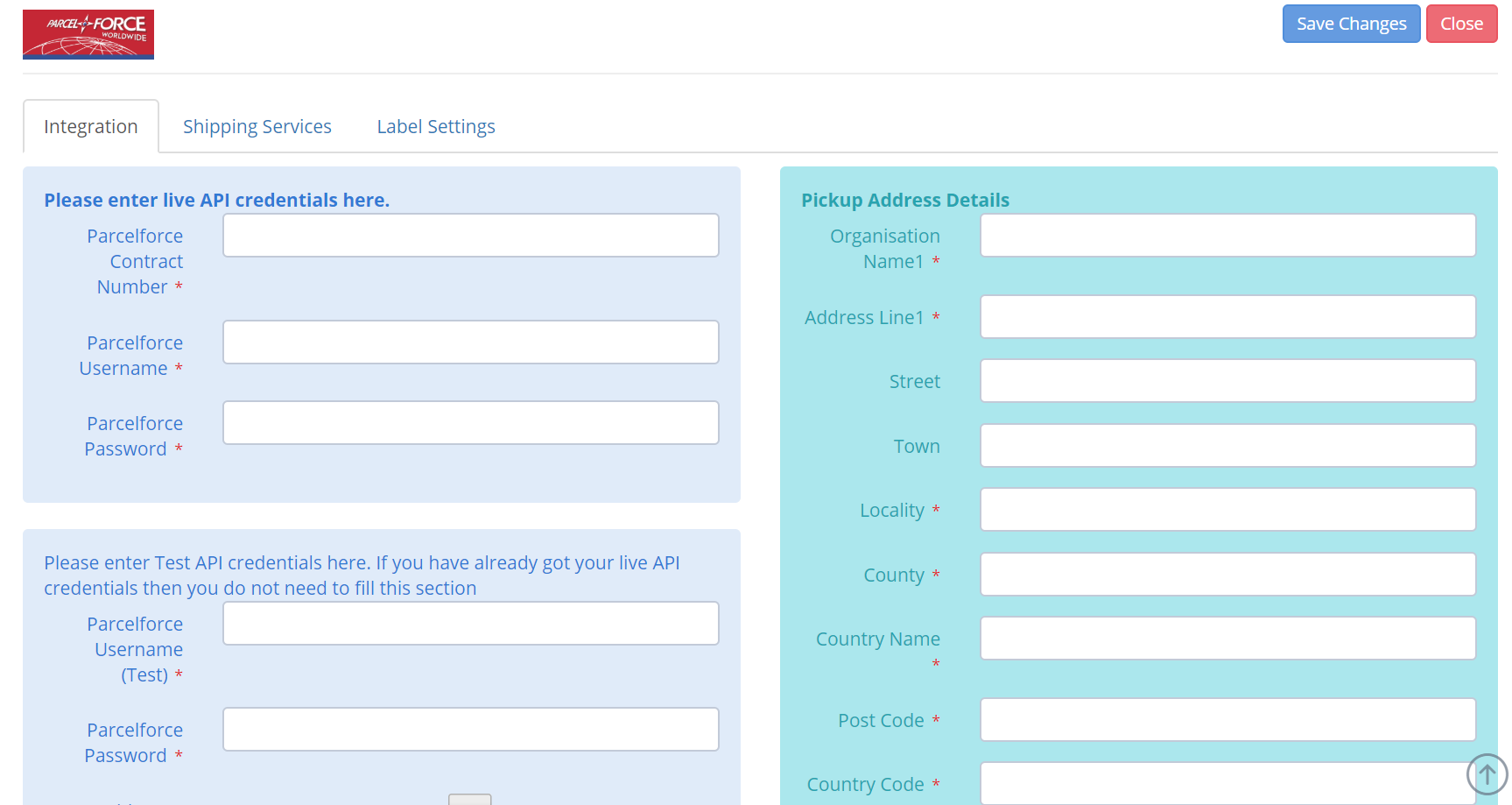 Next, you need to generate a test label for each of the services you intend to use.
This needs to be printed out on your production printer and then put in the post to Parcelforce using the below address.
Parcelforce Worldwide
Caldecotte, Milton Keynes, MK7 8LE
You can generate a test label from the orders section.