Please follow the below steps to integrate with Notonthehighstreet.
Please note, with NOTHS integration you can downloaded your orders into Selro and Selro will ensure your stock levels are synchronized, but if you want to create new listings to NOTHS this has to be done from within NOTHS.
Please note that for product download, you would need to import the NOTHS products into Selro inventory via a CSV file. NOTHS API currently does not support the inventory download.
Please select your username in the top right hand corner and then select connections

Please click on 'Marketplaces'

Please select 'Add' for NOTHS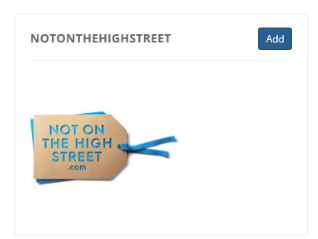 Fill in the needed information, and click on test connection to make sure the integration is working correctly.
Please contact your account manager at NOTHS for you API details.

The below video takes you through a step by step tutorial of this process.