To connect your eBay account in Selro please follow the steps below. You can integrate multiple eBay accounts in Selro.
To connect with eBay please select Settings->Channel integration-> Marketplaces-> 'add' eBay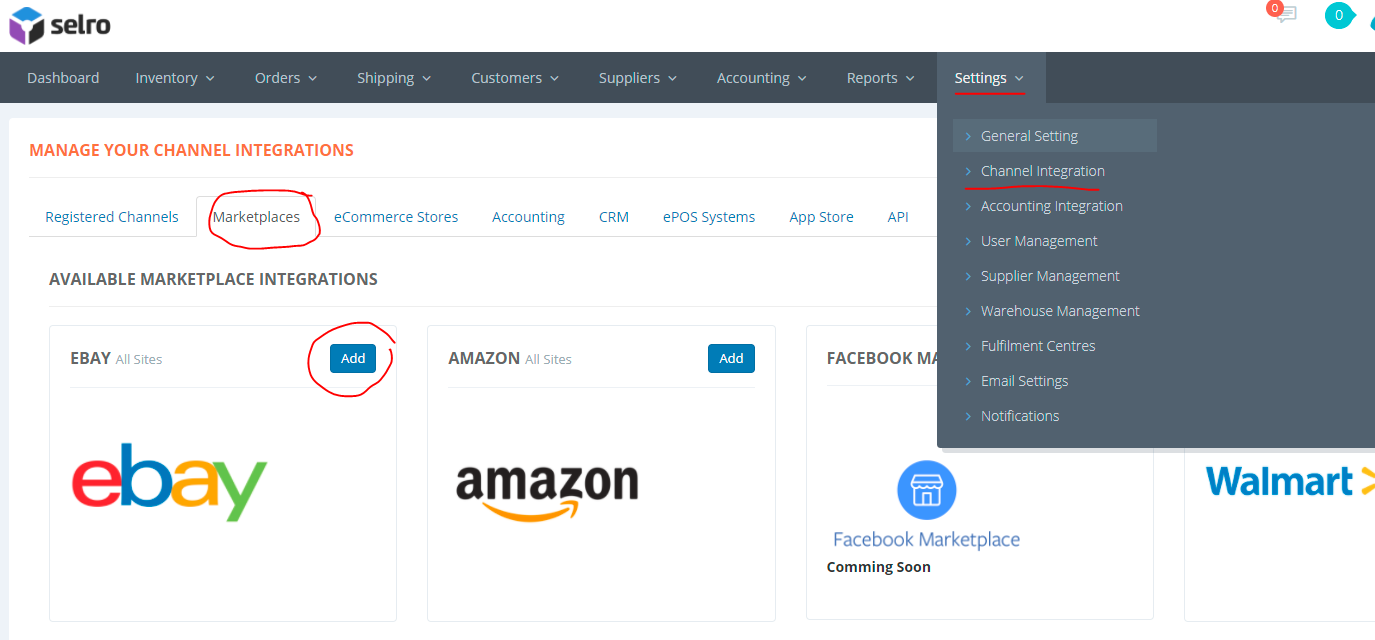 Next please select 'generate an eBay token'

Next please select 'generate eBay token'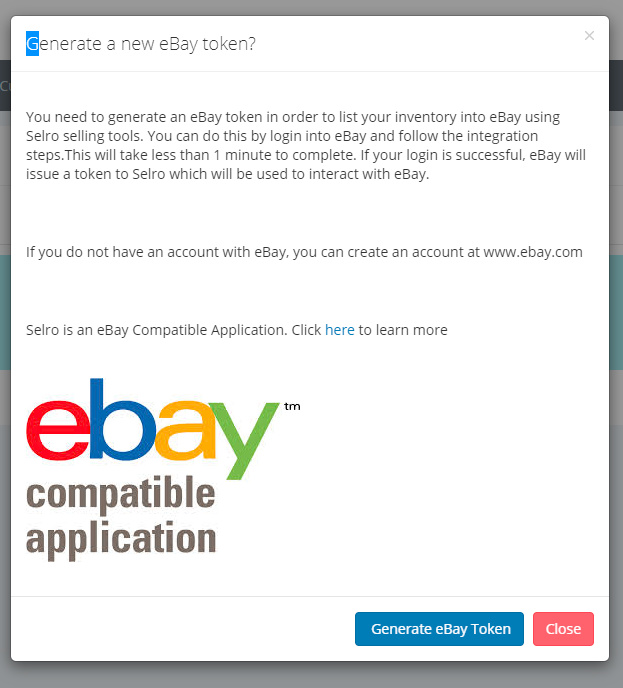 Next please sign into your eBay account.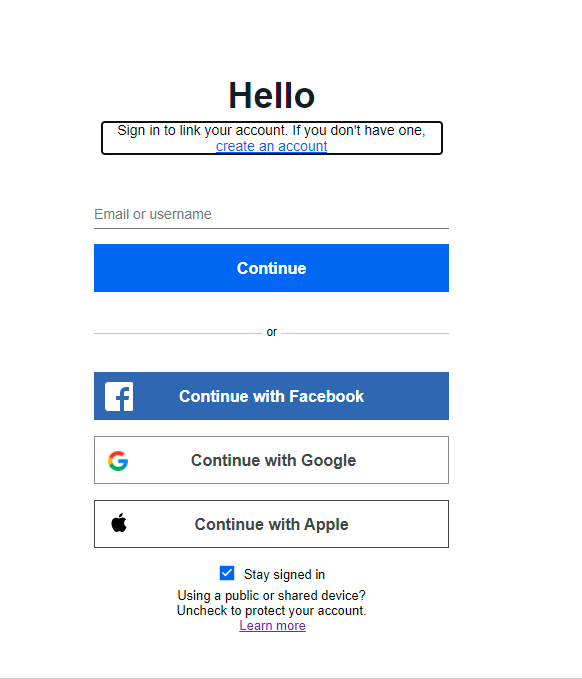 Next please select 'Agree'

Once your account is integrated with Selro you will be given a token expiry date.
Selro will notify you once this token is due to expire so you can generate a new token and keep you eBay account integrated with Selro
Please select 'next'

Once your account is integrated please enter your account nickname, this is just for reference in Selro.
If you want to download your eBay category into Selro please check 'Download Inventory' and select download eBay category-> download full eBay catalogue.
Please note it takes around an hour for all of your products to import into Selro.
If you want to import your eBay orders into Selro please select 'download orders'
You also have the option to import your eBay inbox. To view and respond to your custom messages in Selro please go to customer-> customer messages.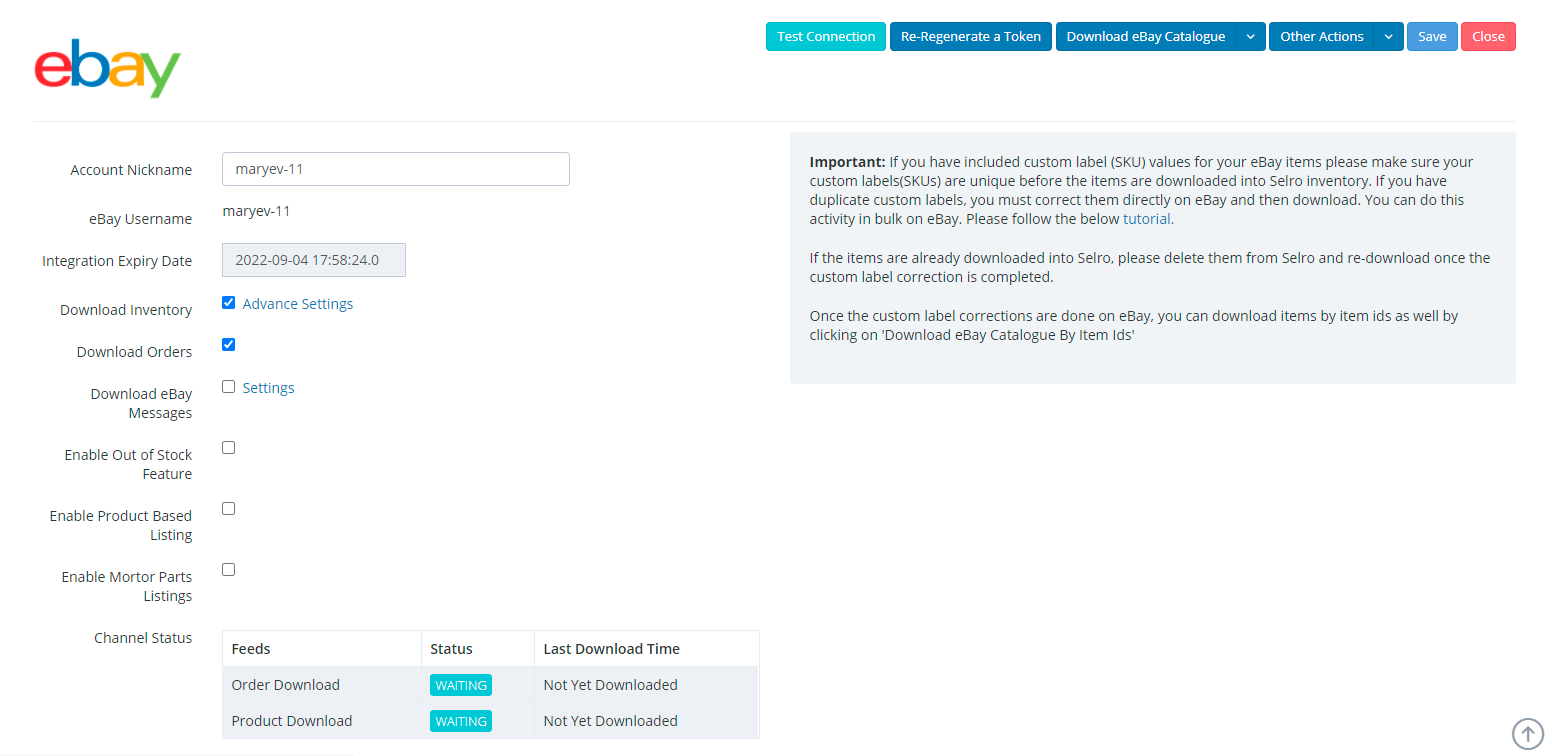 If you select 'download inventory-> advance settings'
You will be given the option to download eBay listings from only certain eBay sites if you wish.
Under eBay description tab you have the option to enter the HTML section from your eBay description to download. By default Selro download full eBay description including all the HTML design in your eBay item
If you are unsure, please contact Selro support team at support@selro.com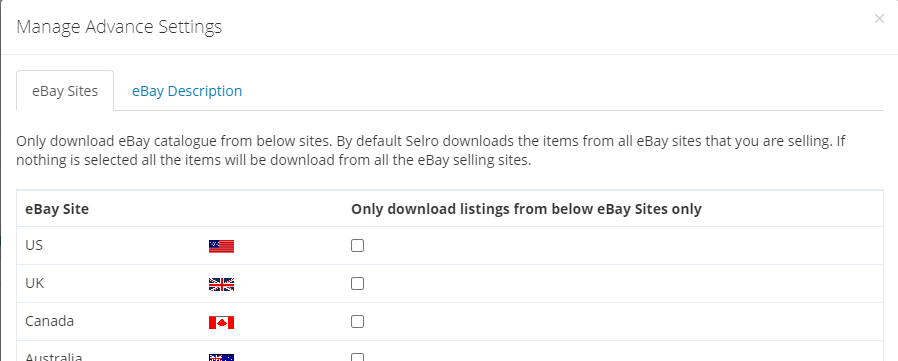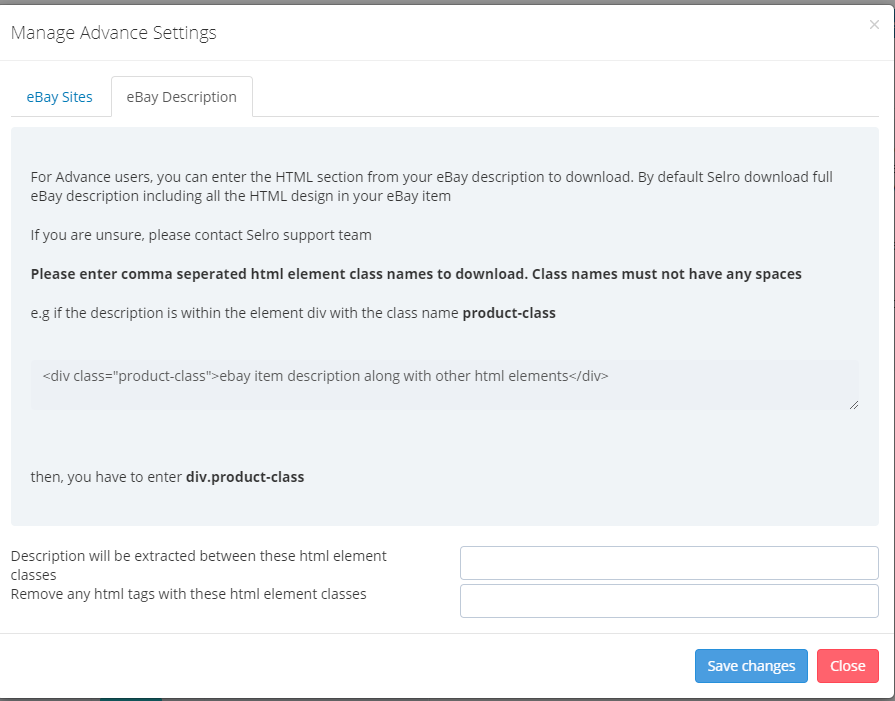 If you plan on using Selro to create new listings please select the listing templates tab and check our our user guide on creating listing templates for eBay.