To sign up to Selro please click on the link below.
https://app5.selro.com/multichannelregistration
Once you have created your Selro account please click on your username in the top right hand corner.

Account & Billing
Subscriptions
Once your trial account is due to end you can complete your subscription here and enter your payment details.
Please click on the link below to see a breakdown of the available subscription packages.
https://selro.com/pricing-plans/

Account Details
Please enter your company information here, you can also change your admin email address on this page.

Invoices
Once you have subscribed to Selro you will be able to view each months invoice under this section.

Support Centre
Under the support centre you can contact our technical team by creating a support ticket. You can also contact our support team at support@serlo.com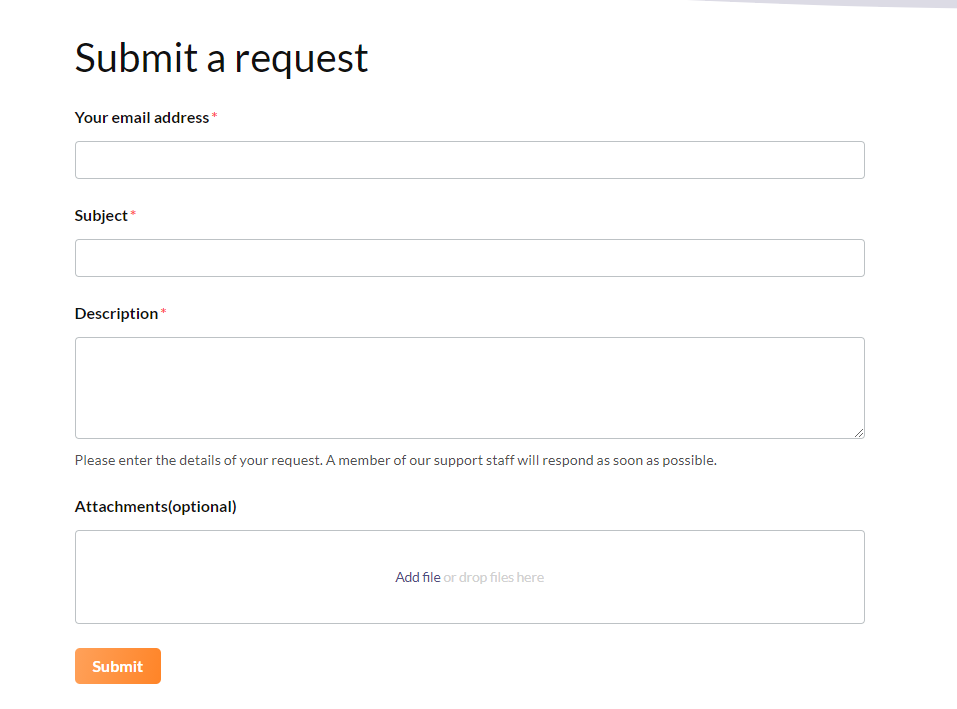 Phone Support
You can request a call back from our support team by entering your contact details here, please enter the details you would like to discuss on the call so the technical team are prepared to answer your questions or resolve any issues you may have.
You can also contact our support team on 0118 4661244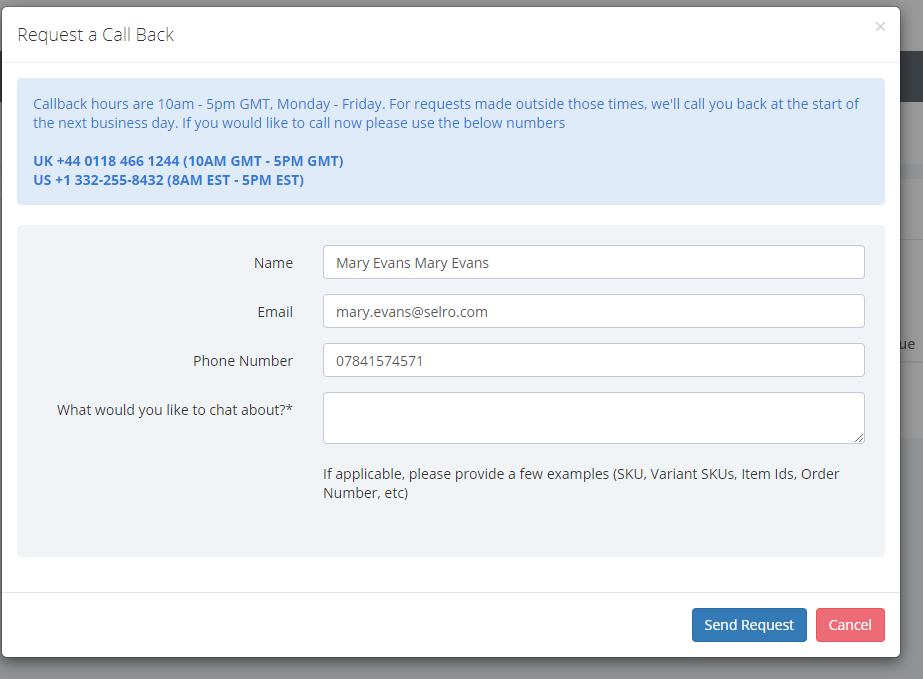 Chat Support
You also have access to live chat where you can talk directly to a member of our support team between 10am-5pm on Monday-Friday UK hours.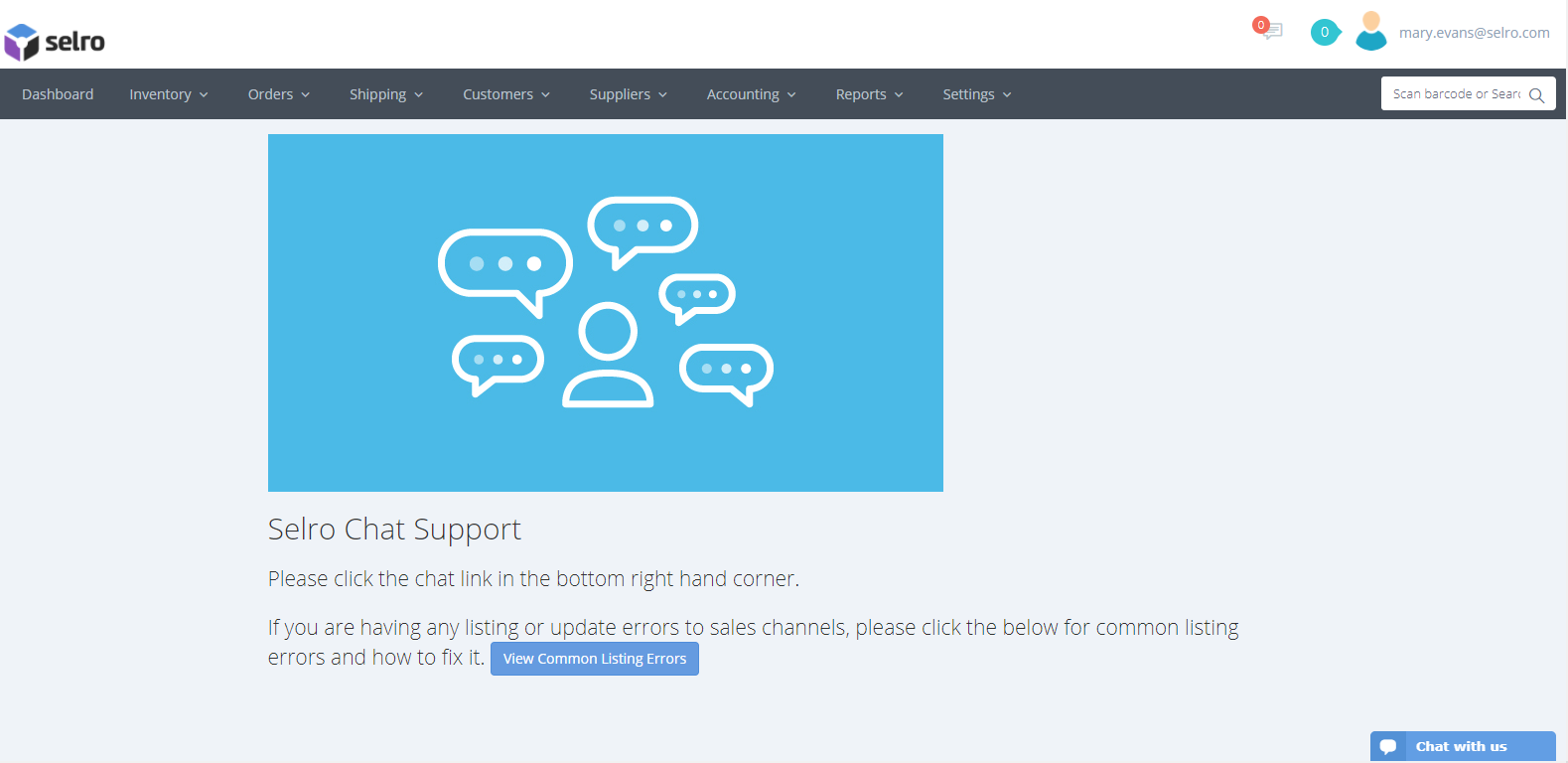 User guides
You can access all of our supporting documentation and tutorial video's here.
If you would like to request new documentation, please click on the link below to submit a request for new supporting documentation or a tutorial video.
Feature Requests
You can submit a feature or integration request directly with the development team.
If you would like to request a new feature please give as many details as possible to ensure the new feature meets your requirements.
You can also view all of your past feature requests from this section.