To Integrate your Etsy account into Selro please follow the steps outlined below.
Select your username in the top right hand corner-> connections->Marketplaces-> Add Etsy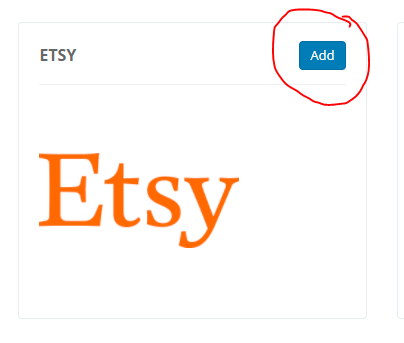 Next please select generate an 'Etsy Token'

Next log into your Etsy account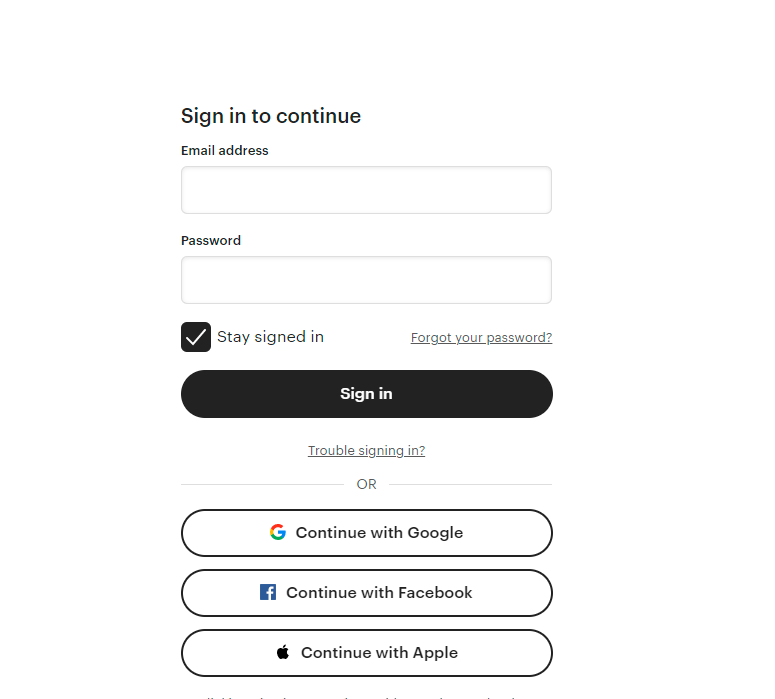 Next please select 'Allow Access'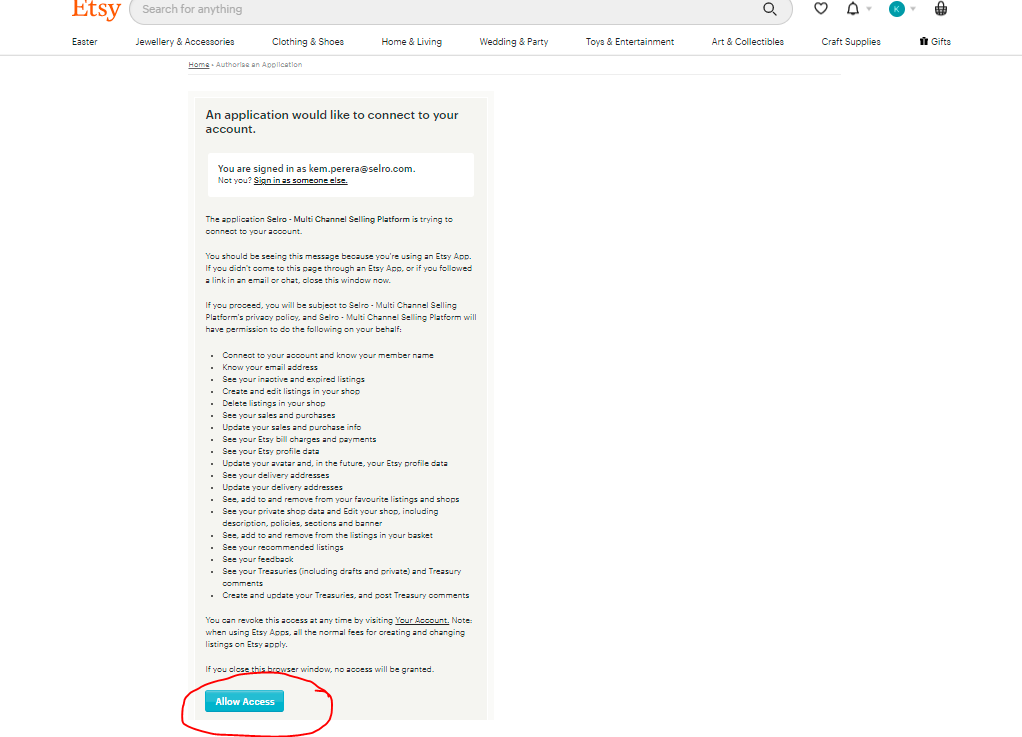 Please select Next'

To import your orders into Selro please ensure 'Download Orders into Selro' is enabled
To import your product catalogue please ensure 'Download the catalogue into Selro is enabled'
You can also choose if your want to download inactive items into Selro, if this option is NOT enabled Selro will only download active products.
'Make Items Inactive for out of stock items'- If this option is enabled, Etsy items will not be removed and moved to inactive. Selro will make the item active when the item is in stock.
From here you can also select which default shipping profile you want to use and the language of your Etsy shop.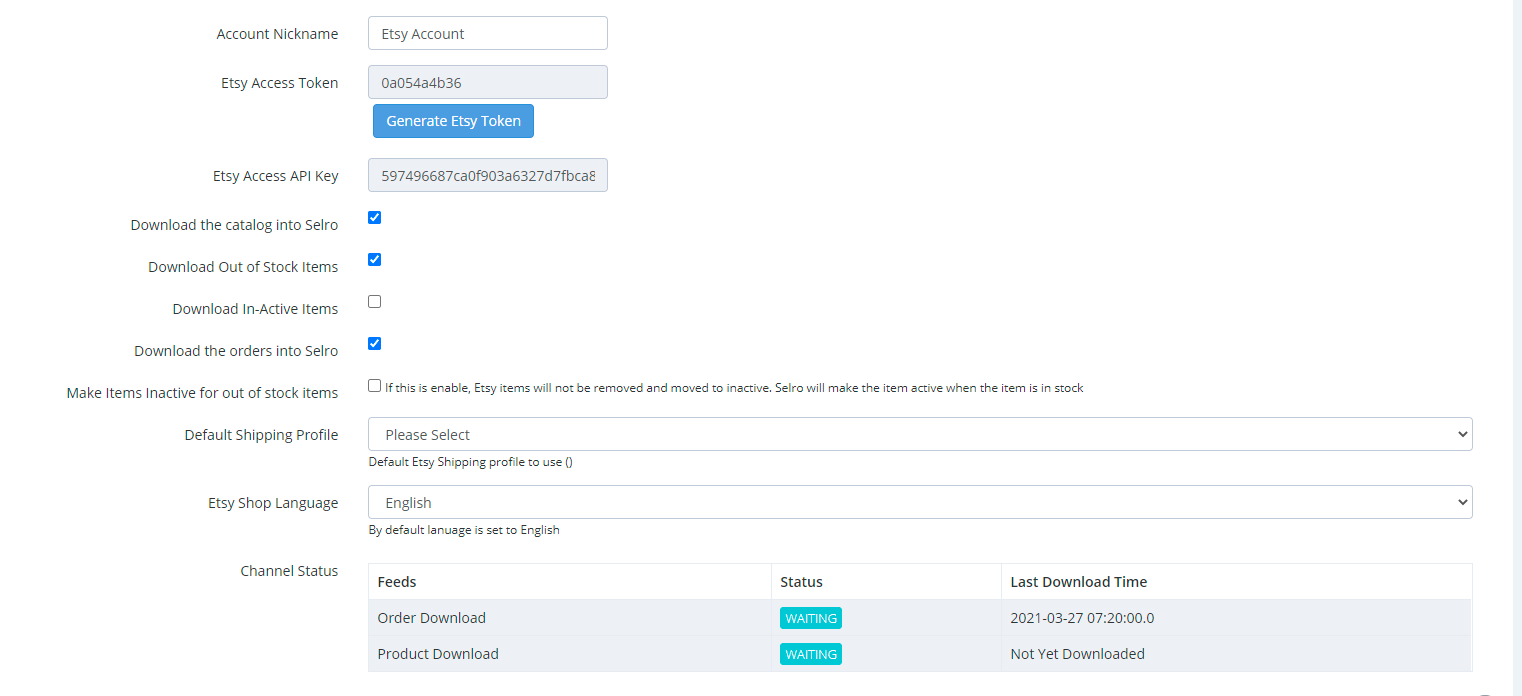 Once you have integrated your account, you can select 'test connection to ensure Etsy has been successfully integrated'
To import your product catalogue, please ensure the relevant option have been enabled (as pictured above) and then select download catalogue.
Please not it can take around an hour for all of your products to be imported into Selro.
From here you also have the option to bulk upload your products to Etsy by means of a CSV file. (please see out listing user guide for more details. Listing User Guide
You also have the option to remove all of your Etsy listings from Selro.

If you want to list your products from Selro to Etsy, you may find it helpful to set up some listing profiles.
From here you can select the Etsy category, the Etsy store category etc for your listings. Then when you create a new listing from Selro to Etsy assigning this listing profile this information will be entered automatically for you.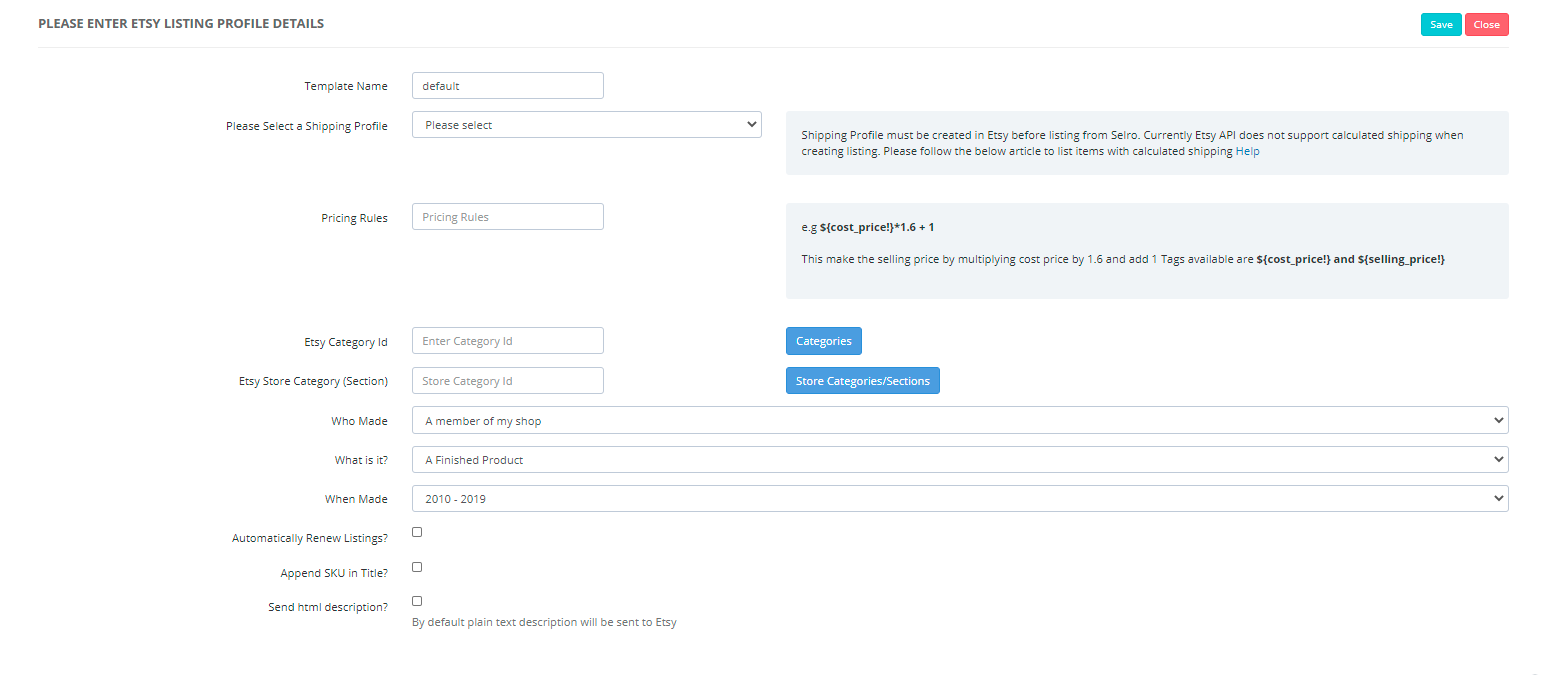 Please watch the video below for more details.
(Revision to the below video you can now find the required settings by selecting your username in the top right-hand corner)
FAQ's
Which Etsy version do you support?
Currently Selro uses Etsy V3 API.