Amazon Valid Tracking Rate (VTR) measures how often you use valid tracking numbers on your Amazon orders. Amazon customers depend on tracking numbers to find out where their orders are and when they can expect to receive them. The Valid Tracking Rate (VTR) is a performance metric that reflects those expectations.
Amazon recognises a set of carrier names while fulfilling orders. Please follow the below steps to map your carrier names used in Selro to a valid carrier name in Amazon.
If your carrier is not a valid carrier in Amazon, please set it as 'Other' in the mapping. Selro will send the carrier name as 'Other' and carrier description as the name of your carrier.
Please go to the Amazon connection details in in your Selro account. This can be found under Settings -> channel Integration
Please enable 'Order Download' and click 'Advance Settings'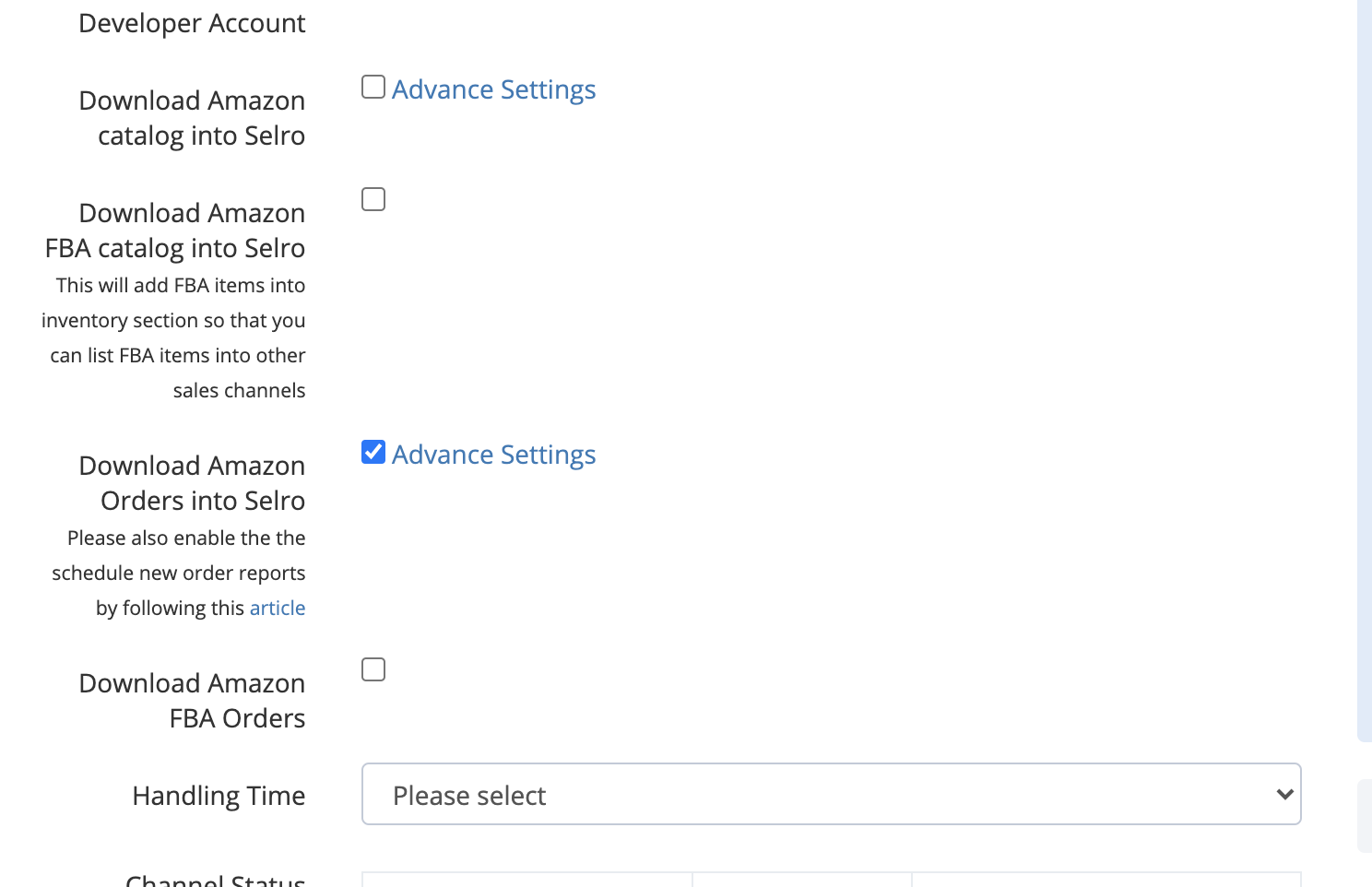 The below advance page will be shown. You can add mappings for carrier names used within Selro into a valid carrier name. Even if the carrier name that you use e.g DPD is a valid carrier, it is best to map it here as DPD can be mapped to DPDUK (for UK customers) DPDDE (for German customers) etc.