You can either set shipping rules based on order value, or you can set shipping rules at the product level.
Please follow the steps outlined below to set up shipping rules in Selro.
To join our free webinar on Selro's shipping rules please click on the link below.
Shipping rules based on order value
Please select Shipping-> Shipping Rules

You can set up multiple shipping rules.

The shipping rules can be based on:
-Shipping postcode
-Marketplace the order was placed on
-The total order value
-The shipping charge
-The total order weight
-The total order length
-The total order width
-The total order height
When an order falls between the parameters set above you can then specify:
-Which shipping carrier the order will be shipped with
-Which shipping service will be applied to the order
-Which service format will be applied (this is only available for certain orders)
-Then if you wish you can assign this order to a processing folder or processing queue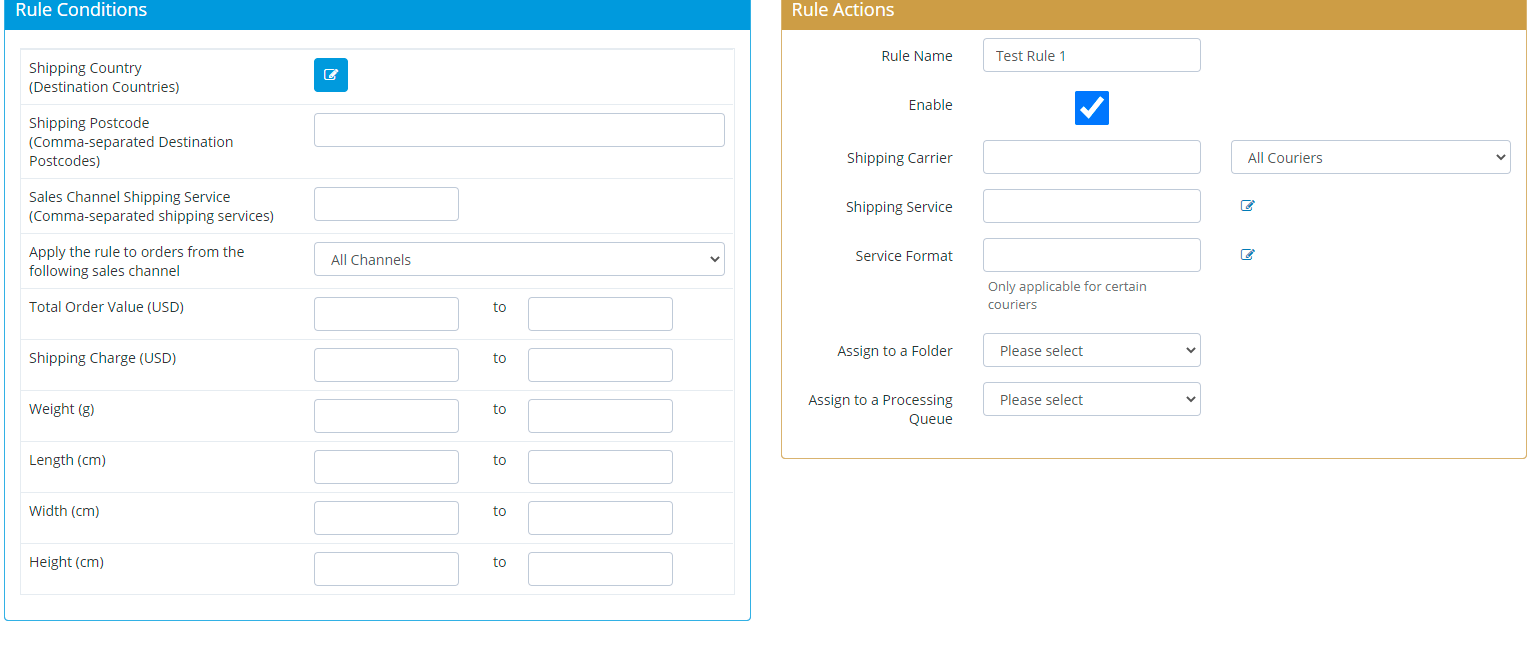 Once your rule has been created you can test the rule by selecting 'test rule'
From here you can enter an order ID or select an order and select test rule.
Then if your order falls between the parameters set this shipping rule will be applied.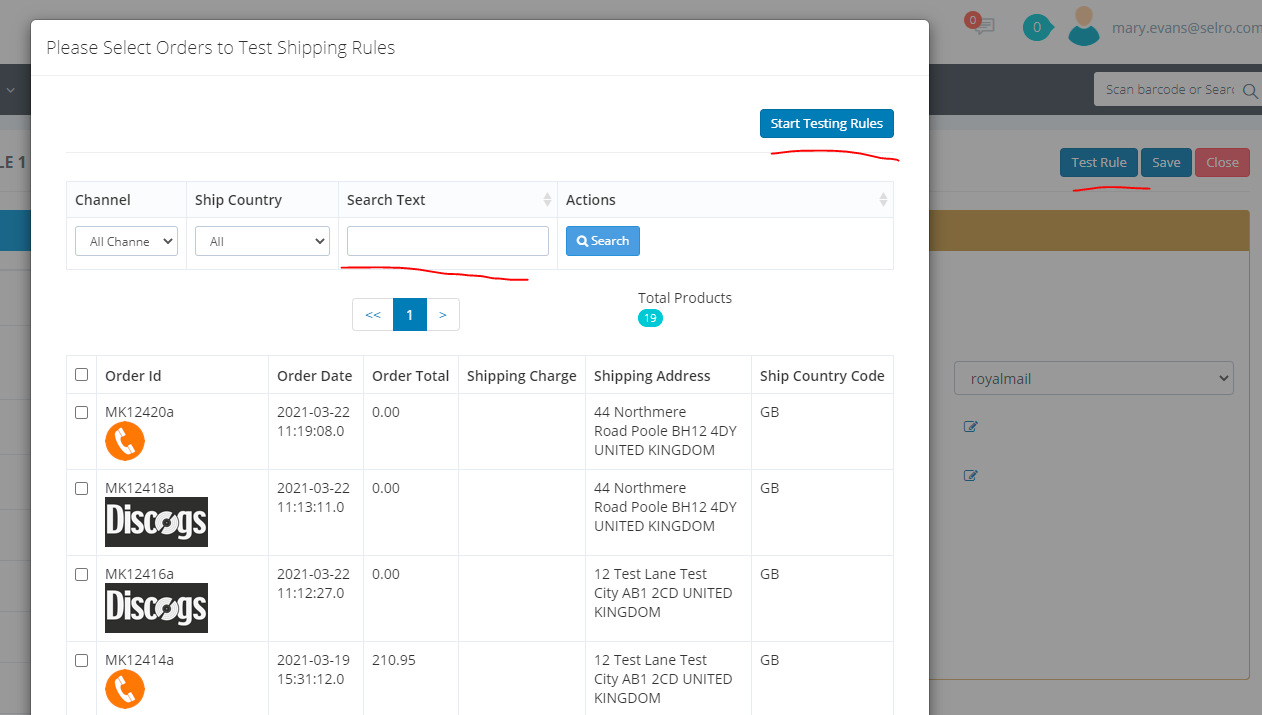 Once you have tested the rule if the order meets the requirements, the rule will be applied as pictured below.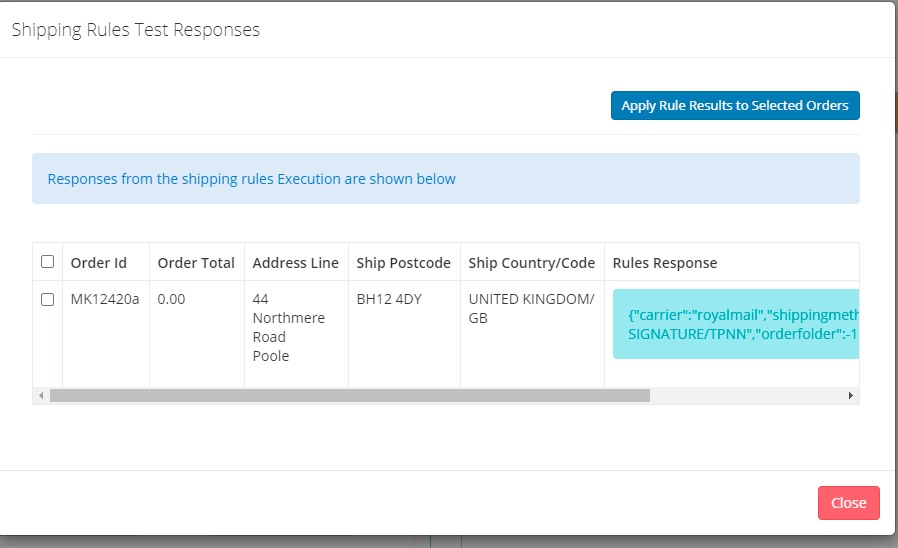 Once your shipping rules have been set up, you will be able to see the carrier and service applied by the shipping rule on your order page.

You can then bulk print your shipping labels based on shipping courier.
First use the 'Shipping Courier' filter to select which carrier you want to print your labels for
Next 'bulk select' all of your orders
Finally select 'generate label' and select the appropriate courier.

From here your shipping method and service format will be prepopulated and you can simply select 'generate labels' (depending on which courier you use you can print your labels directly from Selro)
And finally confirm Shipment.

How to set Shipping Rules at product level.
Please select Inventory-> Inventory & Listings-> from here you can 'edit' your products

Next please select the 'shipping' tab
From here you can enter the product level shipping rules.
Please assign a shipping method based on the number of quantities sold.
Leave quantity value empty to apply the shipping method for orders with this item regardless of the purchased quantity.