Please follow the steps outlined below to integrate you Wish account with Selro.
Please select settings-> Channel Integration-> Select marketplaces tab-> add Wish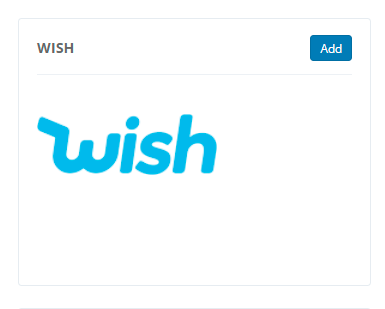 Next please select 'generate token'

This will take you to your Wish account.
To integrate with Selro please select 'allow access'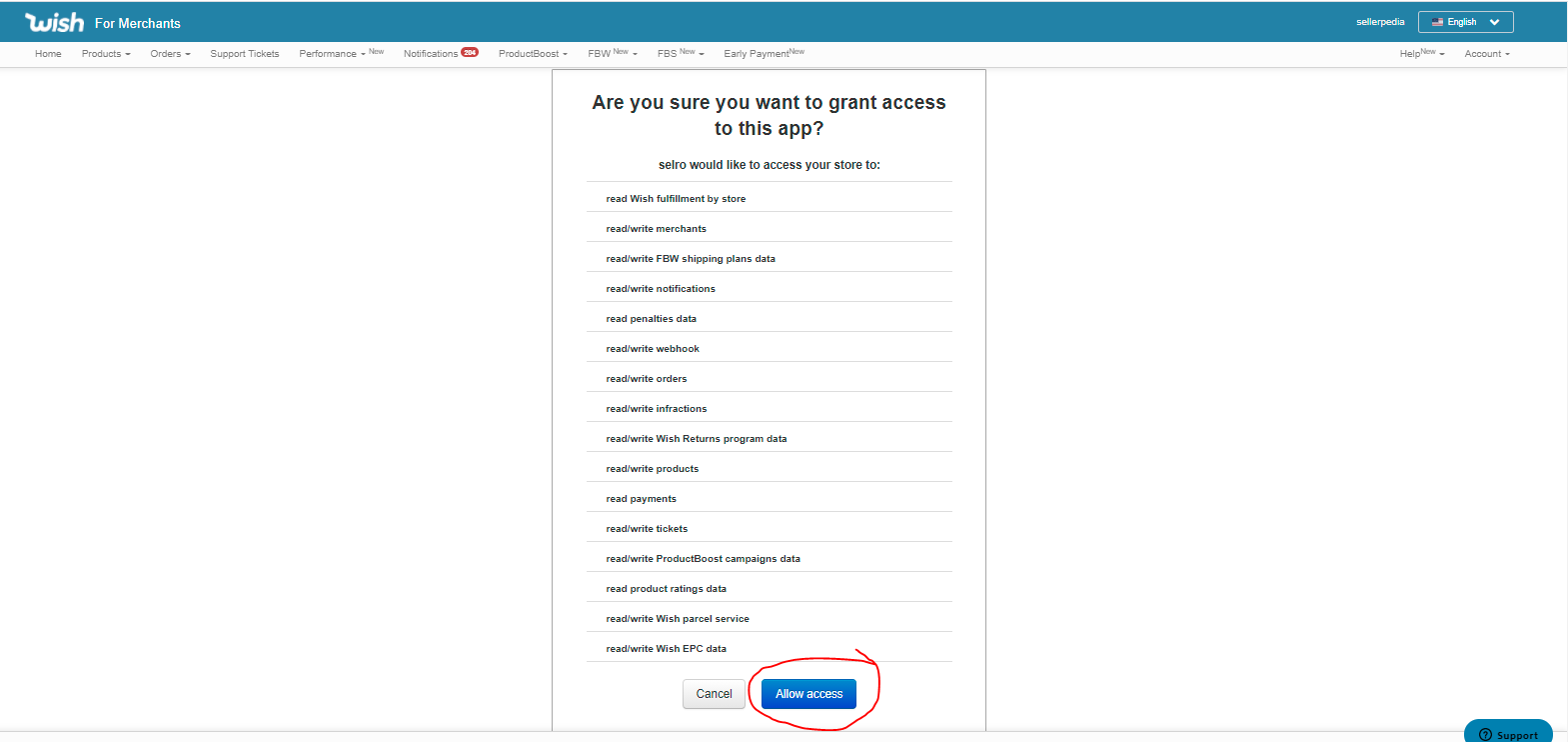 Once you have enabled the permission this will take you back to Selro.
Account Nickname- This is for your internal reference in Selro.
Access Token- This will be automatically generated for you.
Merchant ID- This will be automatically populated for you.
Download the catalogue into Selro- If you want to import your Wish catalogue into Selro please enable this feature and then select 'Download Wish Catalogue'. It can take up to an hour for all of your products to import into Selro. You can see the import status under the product import feed status. (as pictured below)
Download the order into Selro- If you want to import your Wish orders into Selro please enable this feature. (please note this feature MUST be enabled for stock synchronisation to work)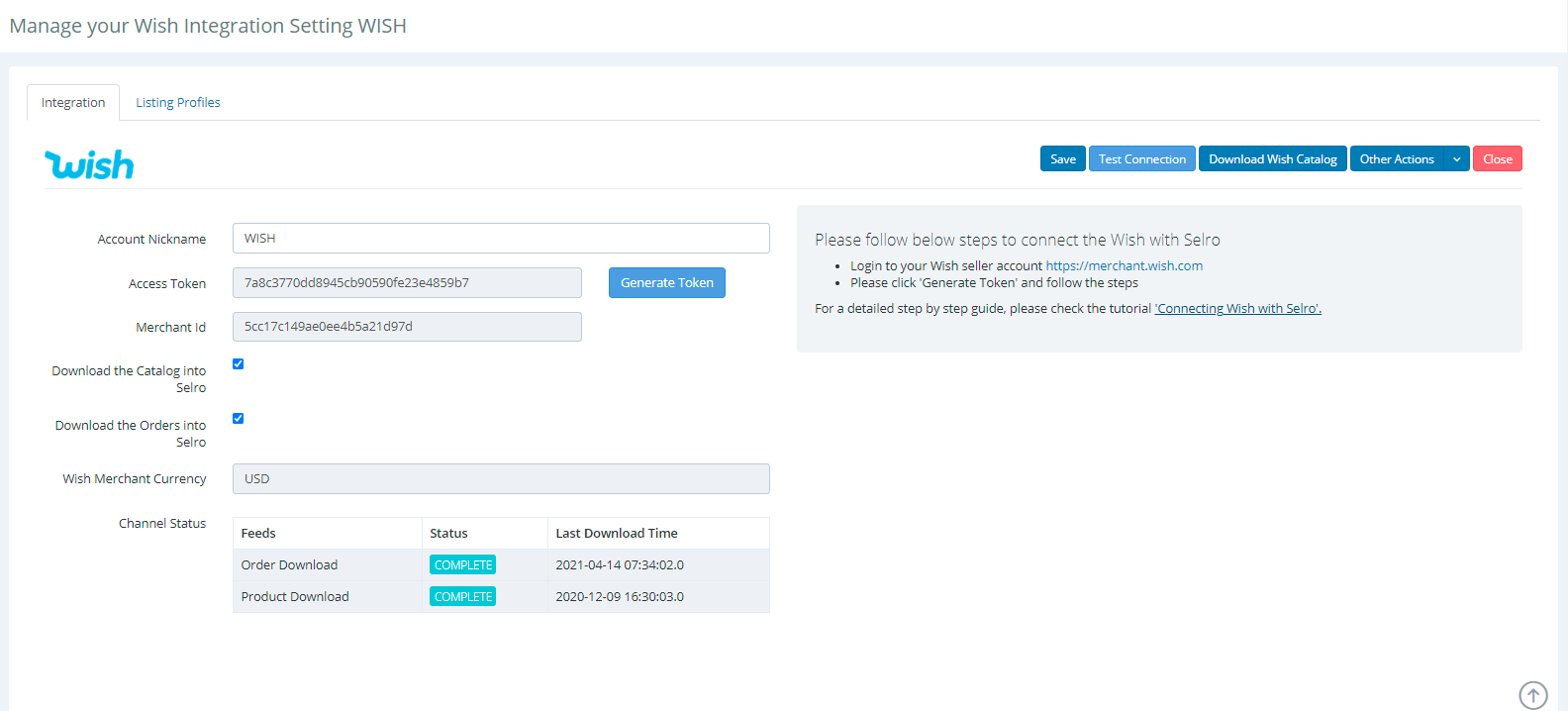 If you plan on creating new listings from Selro to Wish, you may find it beneficial to set up some 'listing profiles'
From here you can prepopulate certain information such as Wish tags or shipping price.
You can create multiple listing profiles in Selro.
When you create a new listing from Selro you can assign the listing template and the information entered will be prepopulated for you.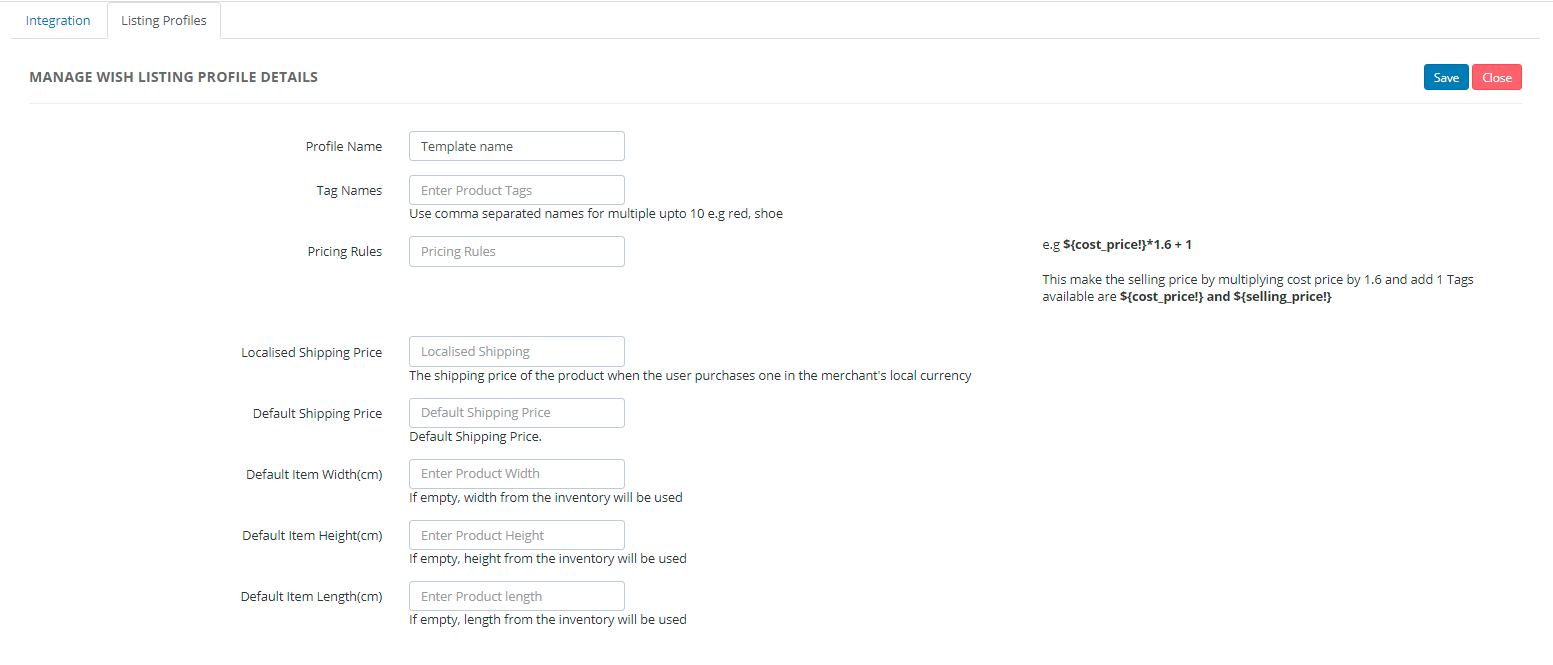 Please watch the video below for a step by step tutorial on this process.