The Handling Time
Handling time is the number of business days between receiving an order for a product and shipping the product. Amazon refers to handling time as "Fulfilment Latency".
The default handling time that is sent to your Amazon store is 1 - 2 business days. If your handling time is longer than 1 - 2 business days, you can specify handling times in Selro. You can set the handling time at:
An Item level (Applies for the given item)
Listing Profile (Apply to listings using this profile)
Amazon Connection Level (Applies to all listings)
If the handling time is not set at item level, value from the listing profile shall be used. If there is no value set at listing profile, then the value at connection level shall be used.
The below is the section where you can specify the handling time at item level.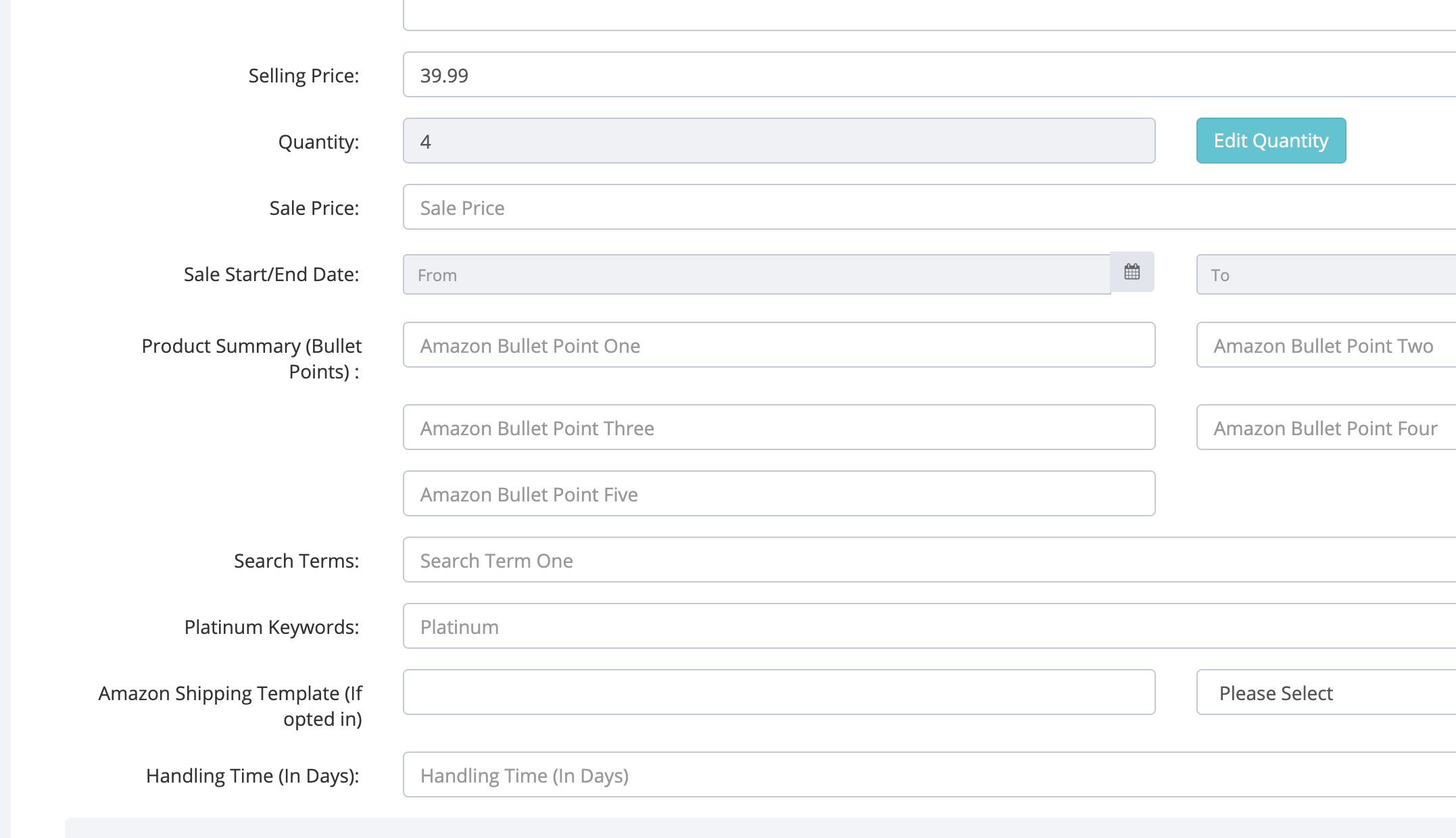 Below is the section for handling time at the Amazon connection section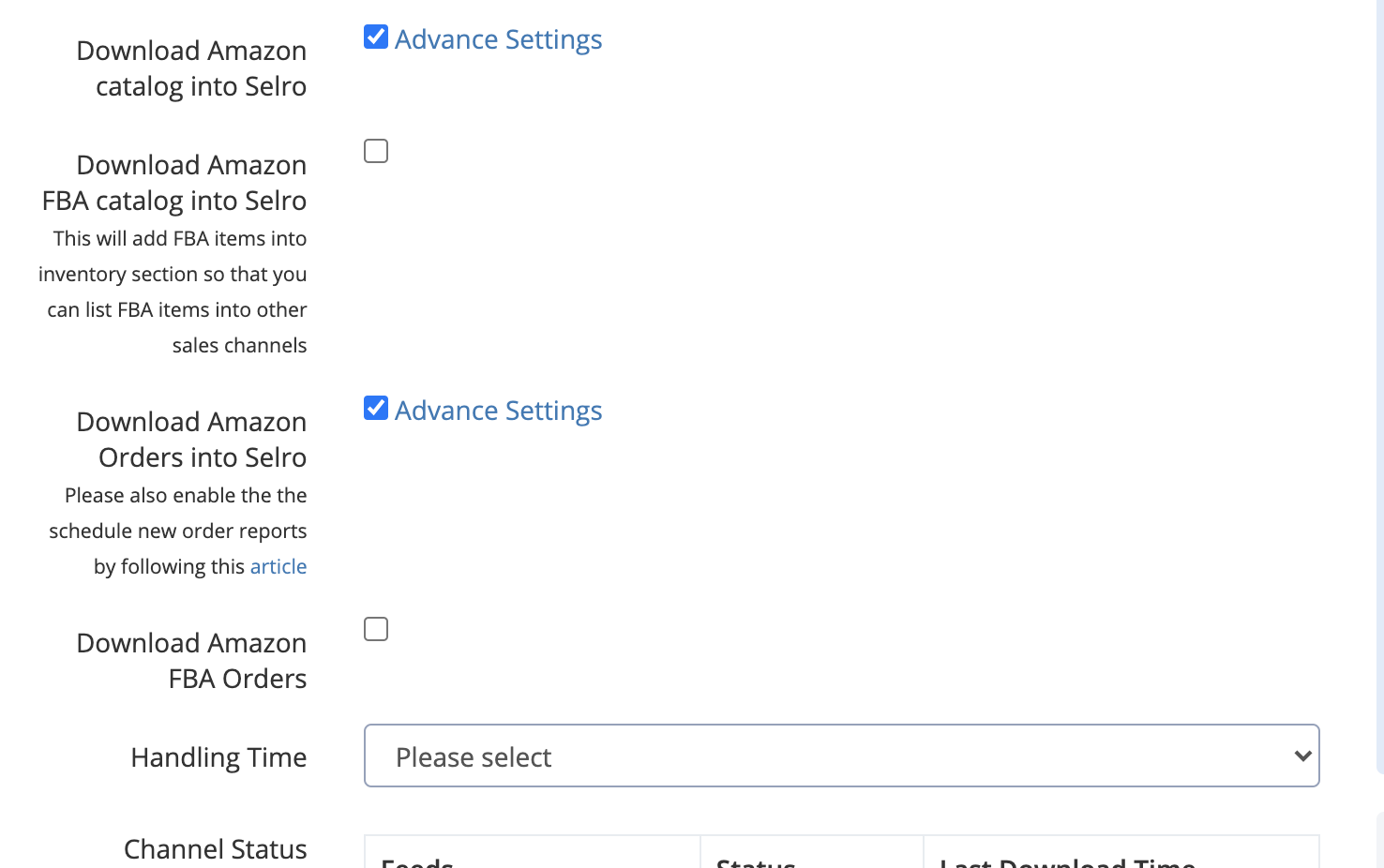 Below is the section for setting the handling time at the listing profile section.