If you created a Royal Mail Label in Selro incorrectly or you need to delete this label for any reason please follow the steps outlined below.
Please select Shipping-> Manage Shipments
Next please select the order -> actions drop down menu-> cancel shipment job.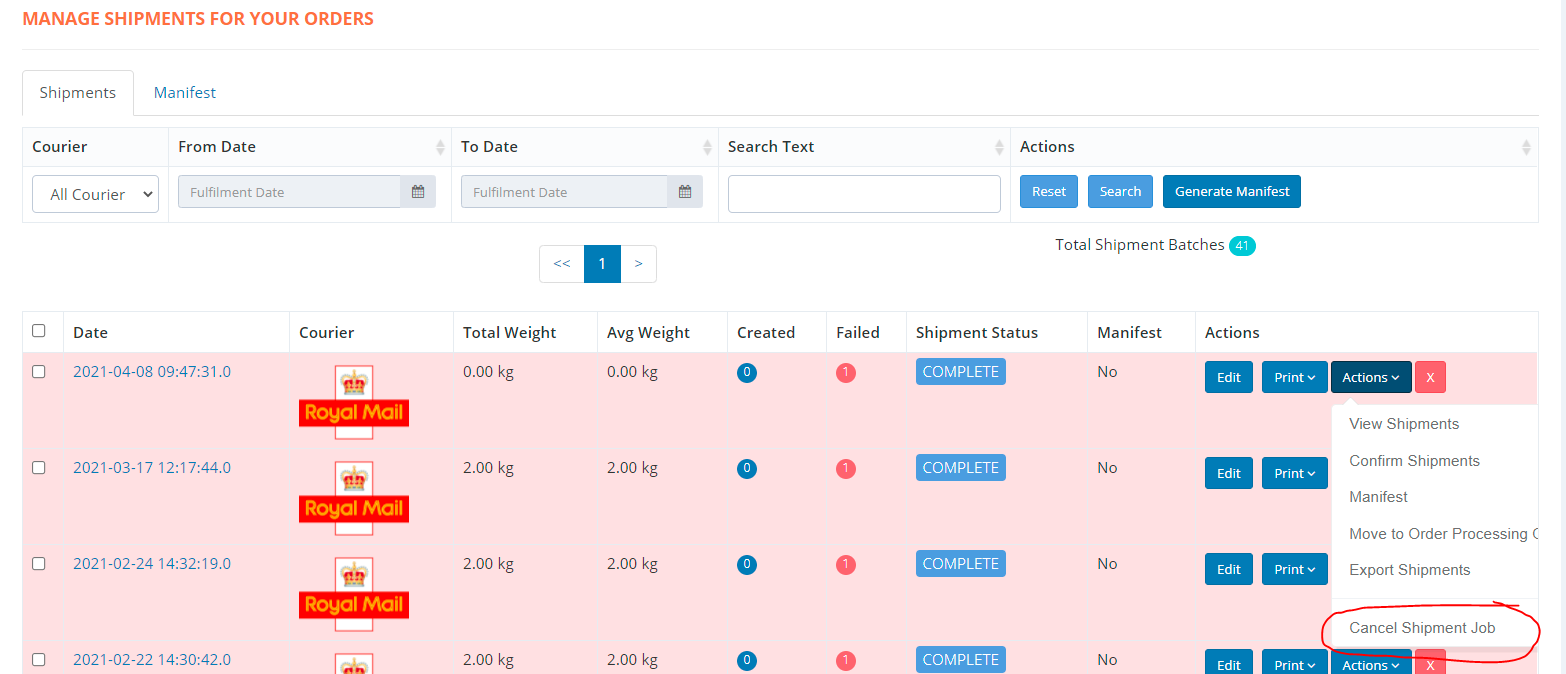 Please note you will need to cancel your shipment job before the clean sweep is run.
Please see the user guide below for more details.