To integrate your accounting system into Selro please follow the steps outlined below.
Selro automatically sends sales receipts and customer details into each of these accounting system
Please select Accounting -> Accounting-> 'enable' the accounting system you want to integrate -> Select settings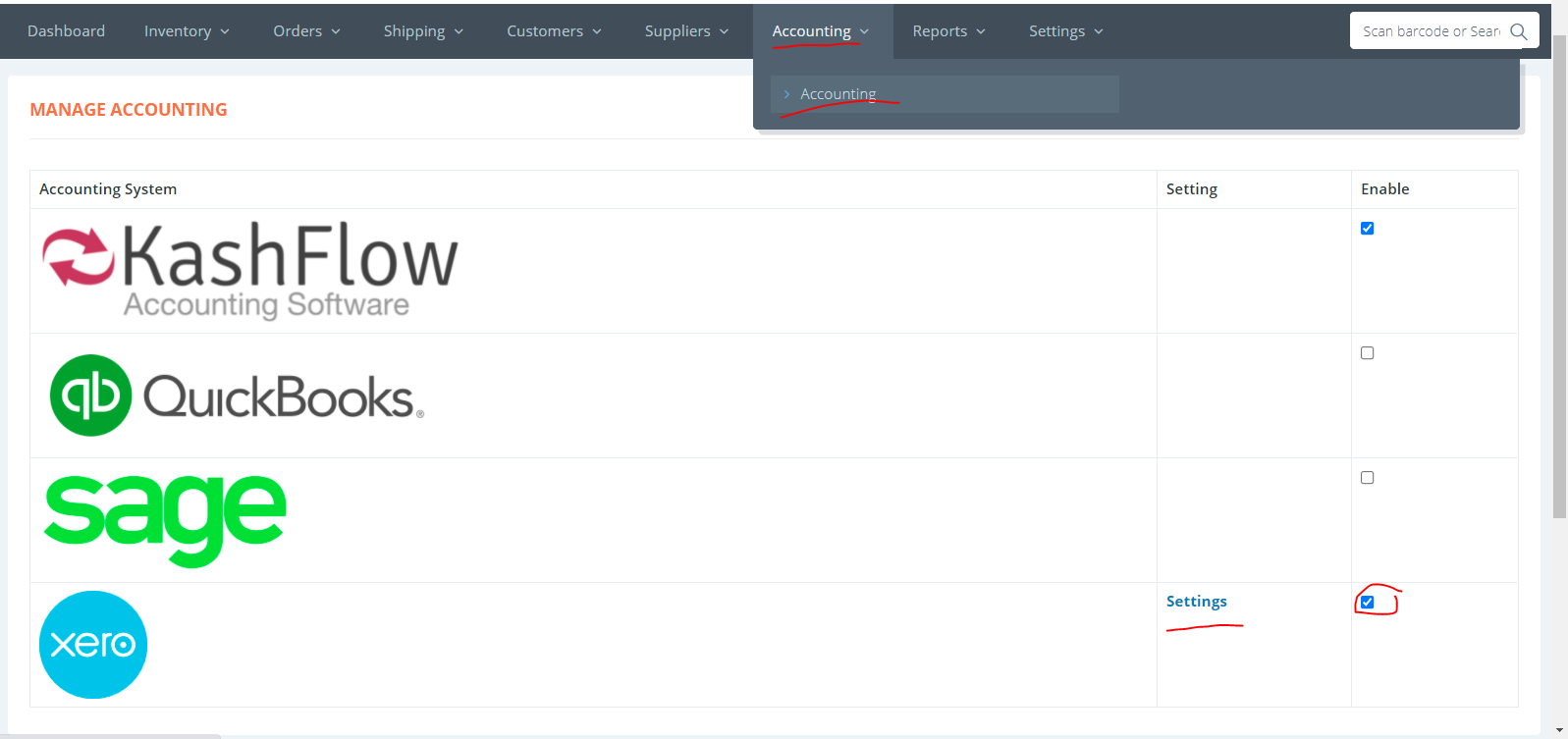 The below accounting systems are available to be integrated within Selro:
-KashFlow
-QuickBooks
-Sage
-Xero
Your orders will be pushed to your accounting system every 6 hours automatically.
If you want to push your orders across to your accounting system immediately you can do this from your order management section.
Select orders-> All orders-> select the order you wish to push across-> other actions-> Accounting
This will push your order straight to your accounting system.