To integrate your Quickbooks account in Selro please follow the steps outlined below.
Please note only QuickBooks online can be integrated in Selro.
Please select Accounting-> Accounting-> 'Enable' QuickBooks-> QuickBooks settings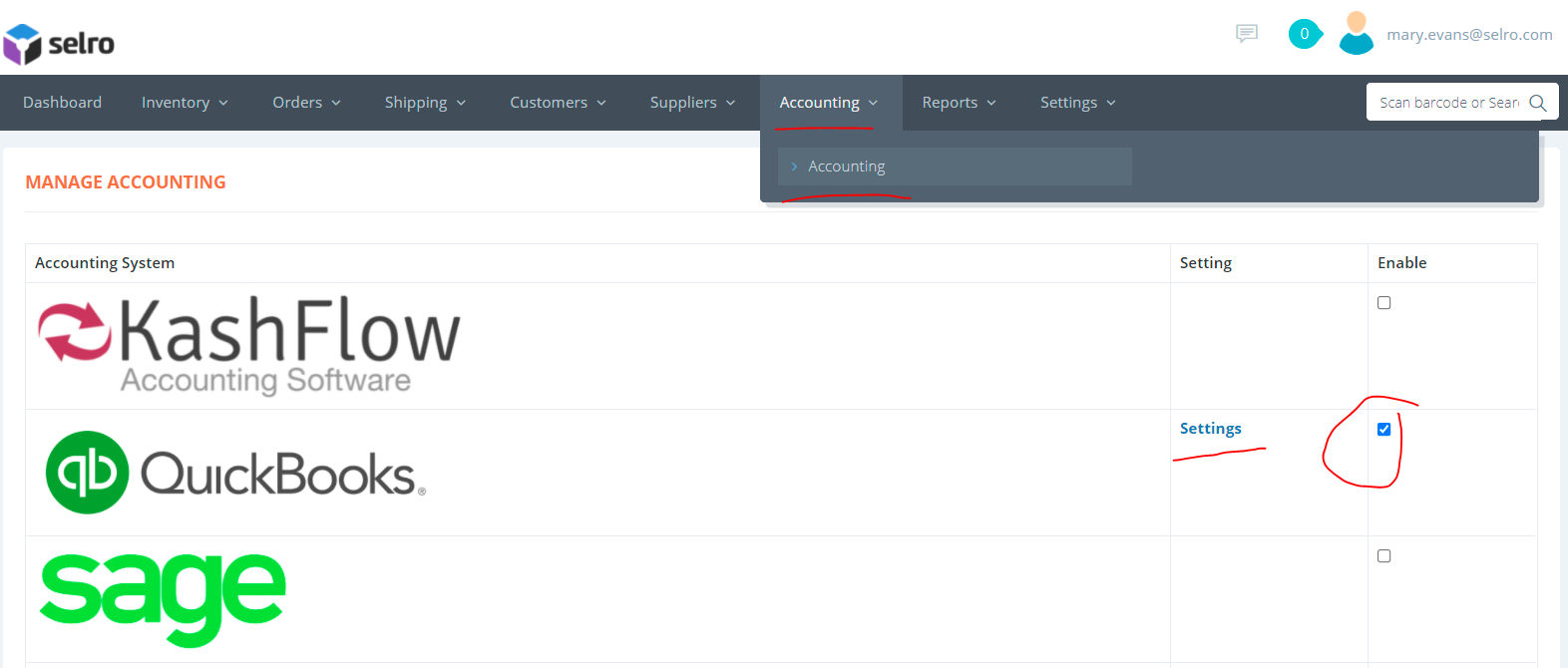 Next, please select 'connect to QuickBooks' this will take you to the QuickBooks login page, please follow the steps through to complete the integration.
Please populate the currency, cost of good account etc.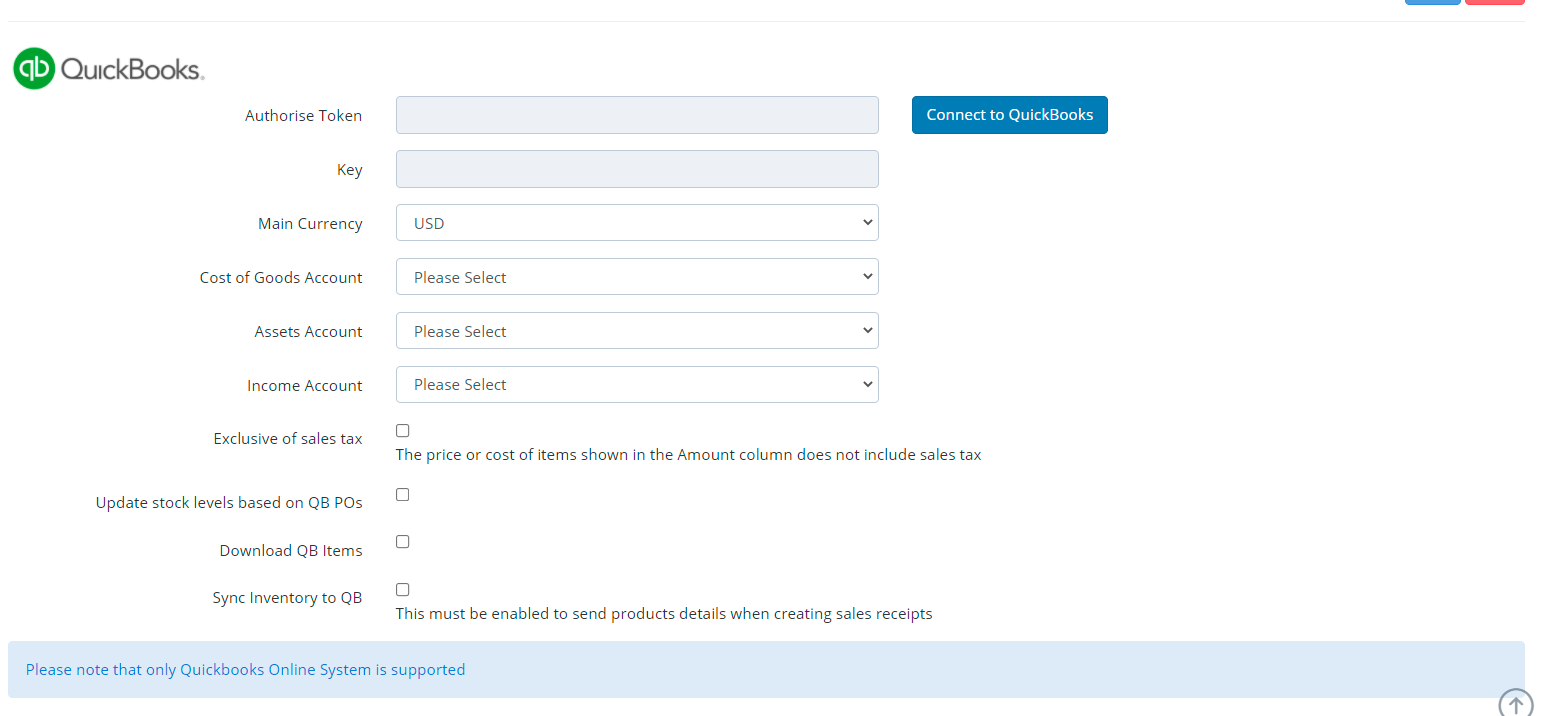 Next please enable the channels you want to send orders from to QuickBooks.
You can then select the payment method/ tax code per channel etc.
Please note you can only select one payment method/ tax code etc per channel.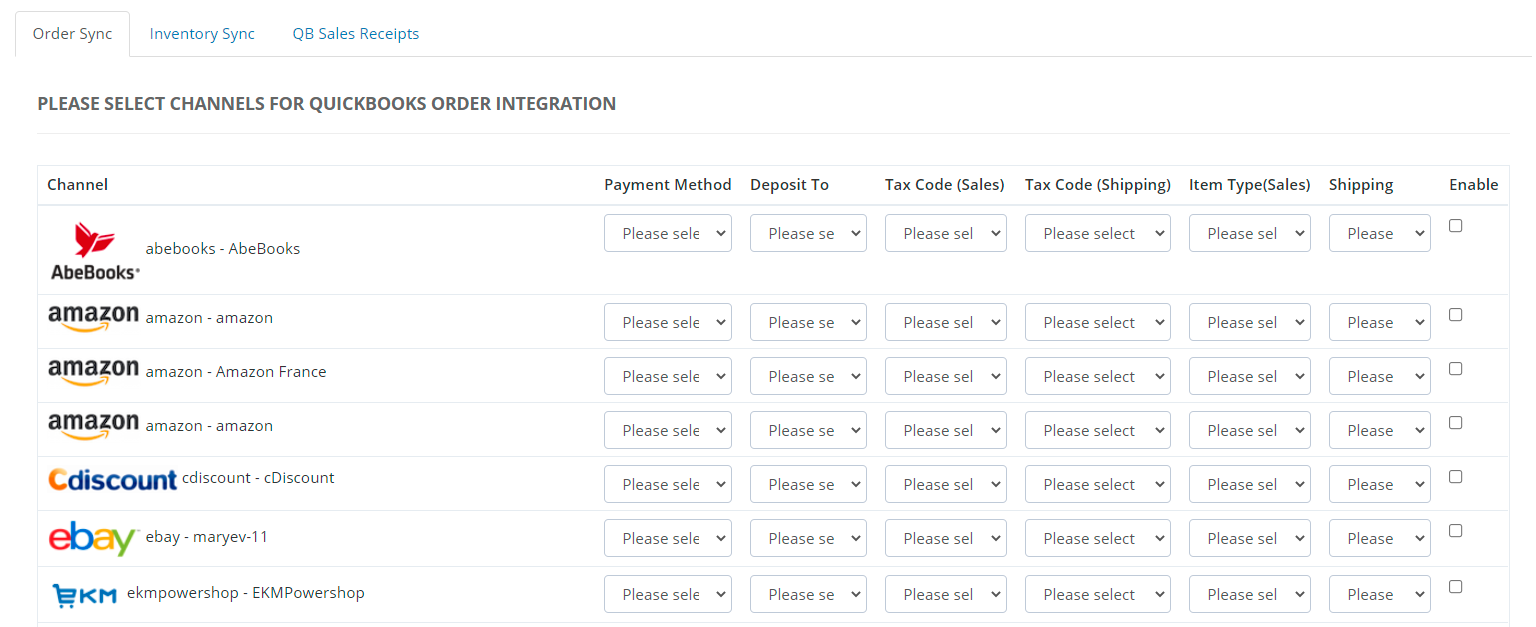 If you want to synchronise your inventory to QuickBooks, to send your product details across when creating a sales receipt please enable as pictured below.
You will then be able to view all of the synchronised products here.

To view sales receipts please select 'QB Sales Receipts'
Here you will be able to see the orders that are being sent to QuickBooks, you can see the status or the orders here too.
If your order hasn't been sent to QuickBooks you will be able to see the status under this section, to manually push the order to QuickBooks you can select 'Send to QB'

Please watch the video below to view a step by step tutorial on how to integrate your QuickBooks account in Selro.