To correct this error message you need to enter the item specific details under your listing template.
To do this please edit your listing
(edit the product details-> select the listing tab-> select edit for the relevant listing)

Next please select 'item specifics'

Next you can enter the missing item specifics here.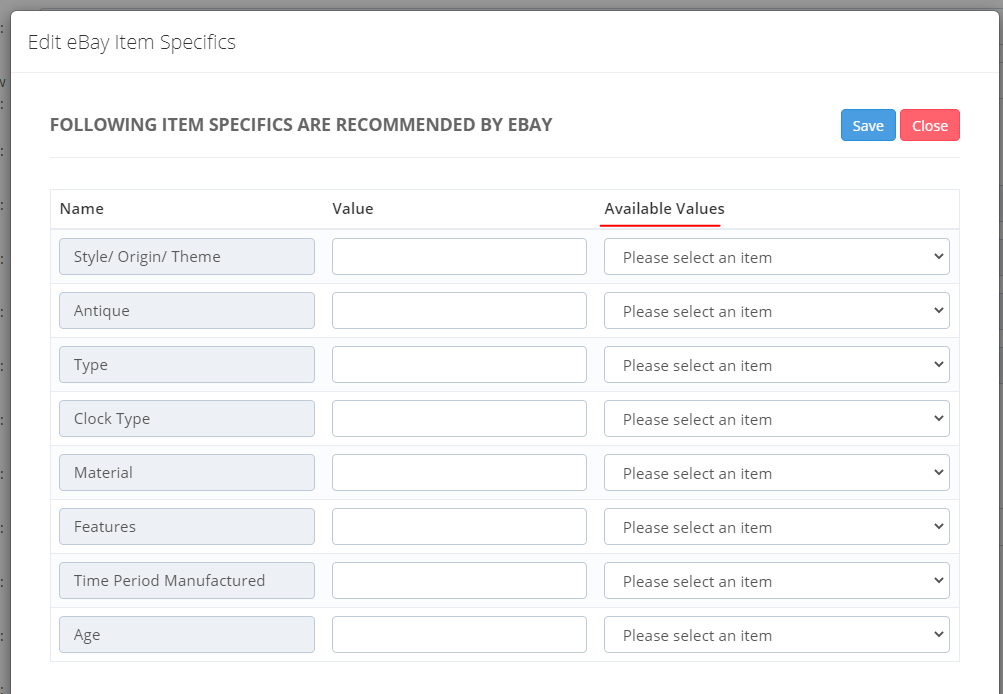 Once you have entered the item specifics please select 'list to eBay' and your listing should go through.
If you select the item specific link under the listing template and this appears blank this may be because you have set your item specifics in your eBay listing template.
Please click on your username-> select connections-> edit eBay-> listings profiles tab-> edit the relevant listing profile-> select the tab 'product attributes' and make sure your information for the missing item specific has been entered here.
If you have any questions regarding this error message please feel free to contact our support team at support@selro.com