Selro automated stock synchronisation will keep your stock levels in sync across all your marketplaces and e-commerce stores connected to your Selro account. e.g. if someone buys an item from your Shopify store, Selro will automatically adjust the stock levels in your eBay and Amazon stores.
Selro uses the SKU (Stock Keeping Unit) to link your listings from various marketplaces. If you don't use SKU in some marketplaces , please add the SKU before enabling the stock synchronisation. e.g It is very common for eBay items to not to have SKU (custom label ) if you have listed eBay items directly in eBay. Please update 'Custom Label' for each of your eBay items before enabling the stock control.
To enable stock synchronisation please follow the steps outlined below.
Please select Inventory-> Inventory Synchronise
You can enable your stock sync here.
You can enable stock sync for every channel or you can select which channels to include in the stock sync, any channel that does not have 'synchronise' enabled will not be included. This means if you sell a product on this channel your other marketplaces will not be updated to show the reduction in stock and vice versa.
For the stock sync to work you also need to enable order download per channel.
Please note the stock synchronisation works on the SKU number, so for the sync to work each product needs to have the same SKU number across each channel.
If your products have different SKU's you can merge your products together following the process outlined in the below user guide.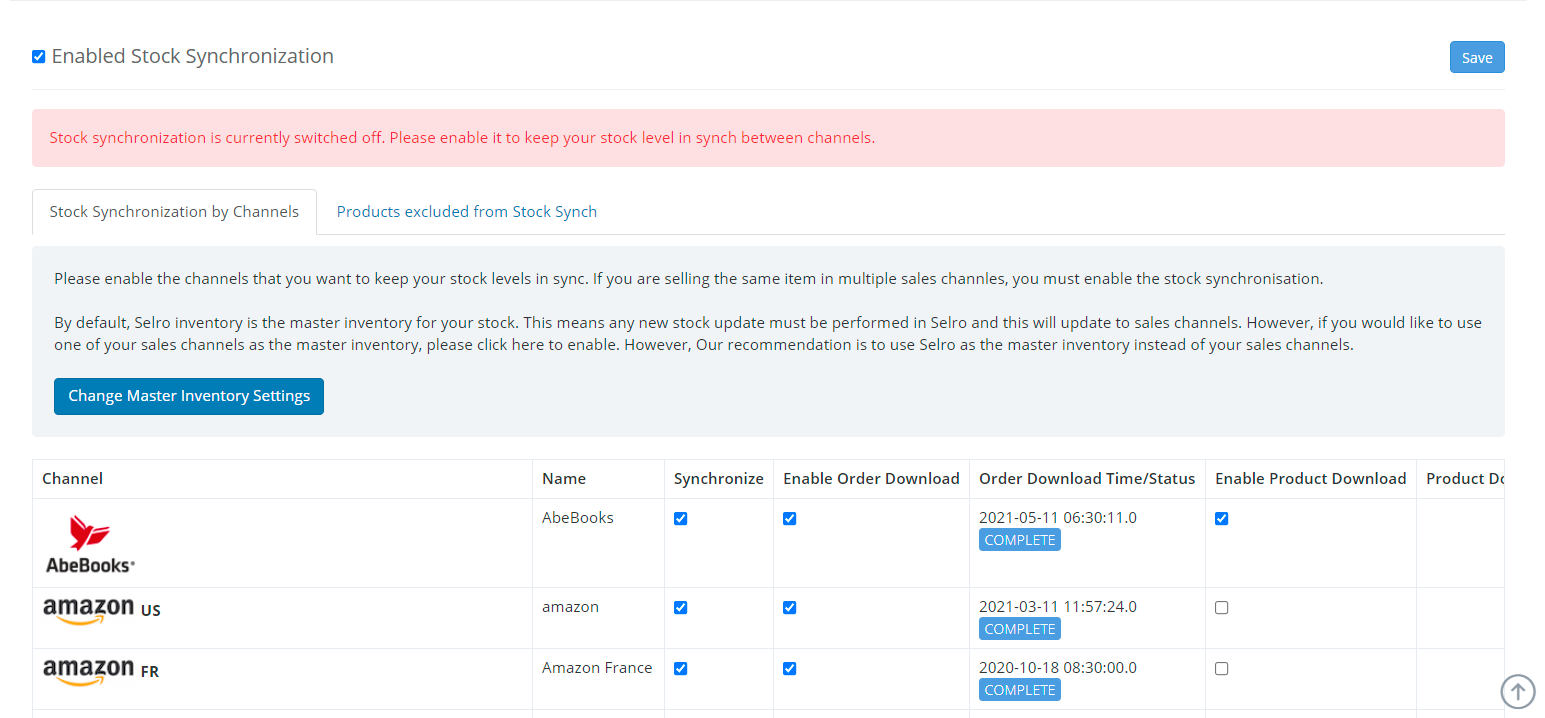 As default Selro is enabled to be the 'Master Inventory' this means the stock levels in Selro will be pushed to each marketplace enabled for stock sync. Any stock updates will need to be completed within Selro.
If you want to change the master inventory to one of your marketplaces please select 'change master inventory settings'
The below marketplaces are available to set as the Master Inventory.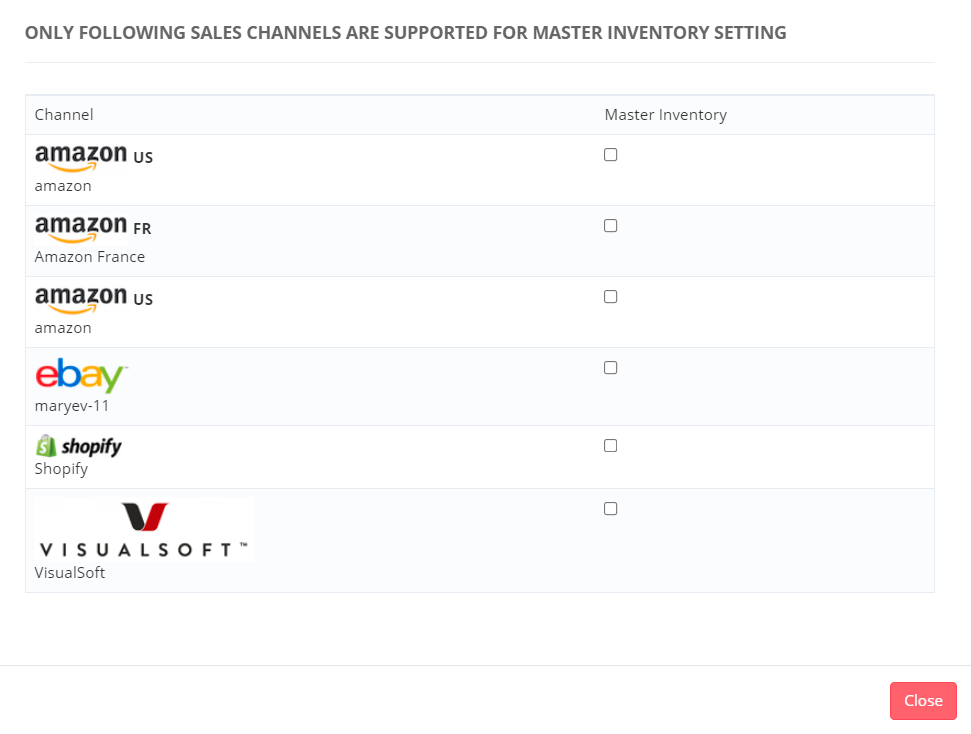 You can disable stock sync per SKU, if you wish.
To do this please select 'products excluded from stock sync'
If you select the link 'Please click here' you will be able to upload a CSV file of SKU's you want to exclude from stock sync.