Pease follows the below section to create/update listings (offers) into Kaufland (Formerly real.de) from Selro.
Please connect your Kaufland seller account with Selro selecting your username in the top right hand corner -> connections -> marketplaces-> Add Kaufland
Please enter Client Key and Secret Key. You can find these from your Kaufland Seller account Settings -> Shop Settings -> API. Please click 'Generate new API Keys' to generate new keys.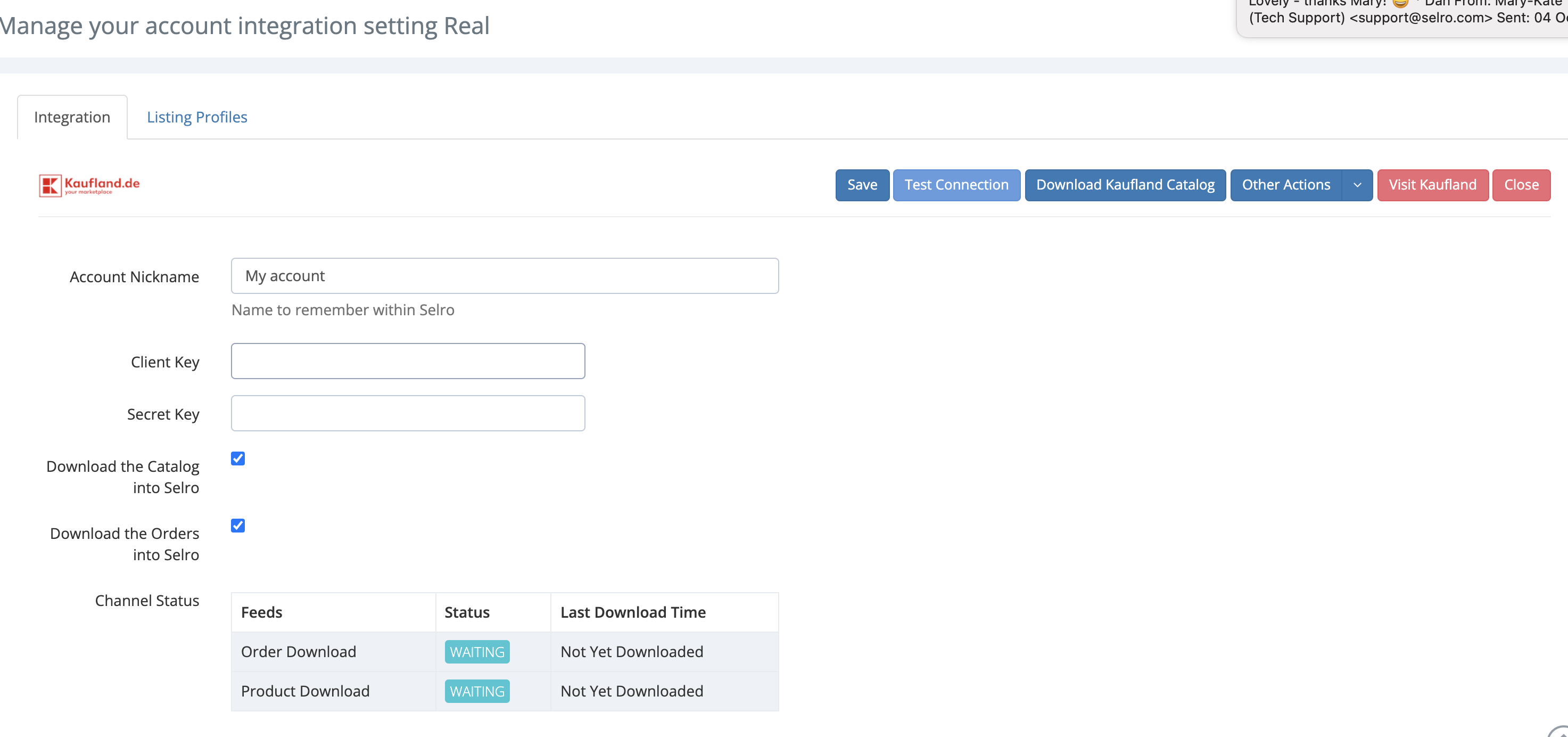 Once the Kaufland account is connected with Selro, Please go to 'Listing Profiles' tab and create a new listing profile.
It is recommended to create a new listing profile for each Kaufland category.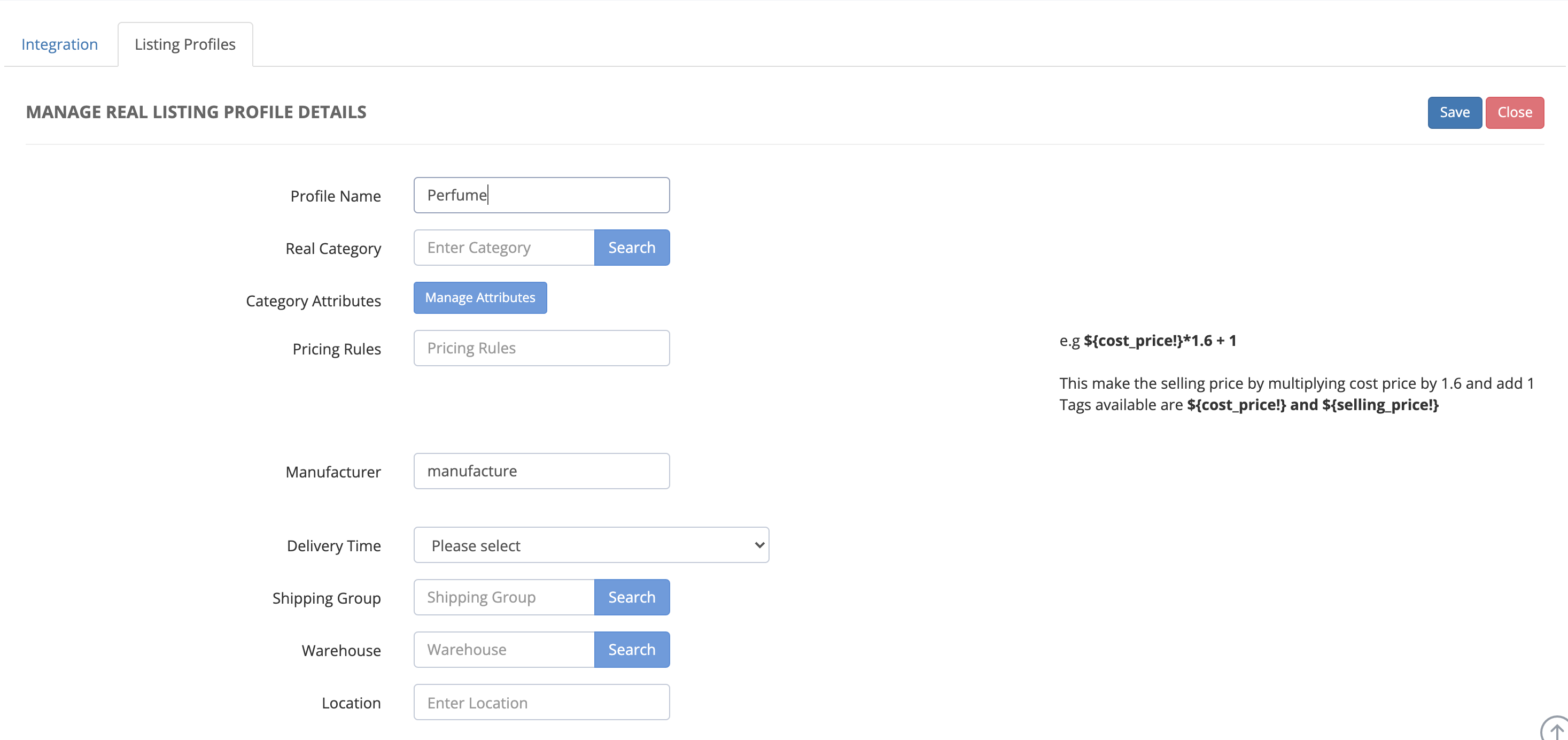 Please enter at least the 'Category' and 'Manufacture' name as these are mandatory to create a new product and an offer in Kaufland.
Once the listing profile is selected, you can start listing products in your Selro inventory into Kaufland. Please select the correct 'listing profile'
Selro will first try to find matching offers in Kaufland for the given EAN. If a matching offer is found, a new offer is created with the qty and price
If an offer is not found for the given EAN, Selro will send the create product request to Kaufland.
Once the product is created successfully, a new offer will be created for that product.
Please check out for any errors returns while creating new products into Kaufland. The errors are mainly for missing attributes. Please check for errors under 'Draft Listings'
If the error indicates any missing attributes, Please open the 'Listing Profile' and add the attribute name and the value.