You can create and manage product attributes from the attribute management centre in Selro.
You can find this under Inventory-> product attributes

From here you can create new product attributes individually and in bulk, you can also import product attributes from your marketplaces.

To create a single new attribute please select 'New Attribute'
From here you can enter:
Attribute Channel Display Name, whatever you enter here will be shown in your marketplace
Attribute Selro Name, this is for internal reference in Selro
Default Value, this value will be automatically applied when you add this attribute to a product
Values, you can enter all of the different attribute values here, then when you assign this attribute to a product, these values will be available to select from a dropdown menu.

To bulk create attributes in Selro please go to inventory-> bulk actions

Next please select the file type 'Import Attributes'
You can upload your attributes using the headers 'name' and 'value'
Please find attached sample file that demonstrates the format this upload needs to be in.
Bulk upload attributes and values.csv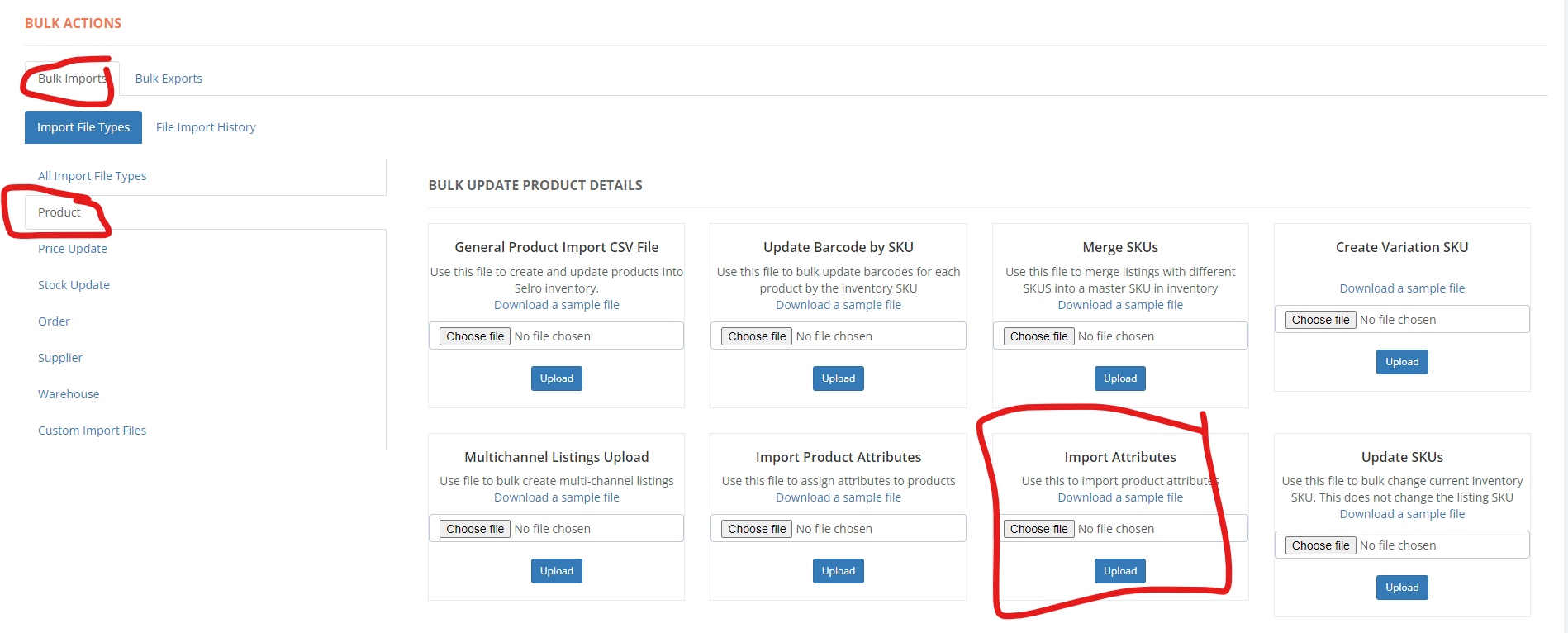 You can create as many attributes as you need.
Once you have created your attributes under the attribute management centre you can then assign them to your products. Either individually or in bulk via a CSV file.
To add the attributes to your products individually please watch the below video:
To add attributes to your products in bulk please upload your file using the file type Import product attributes as pictured below.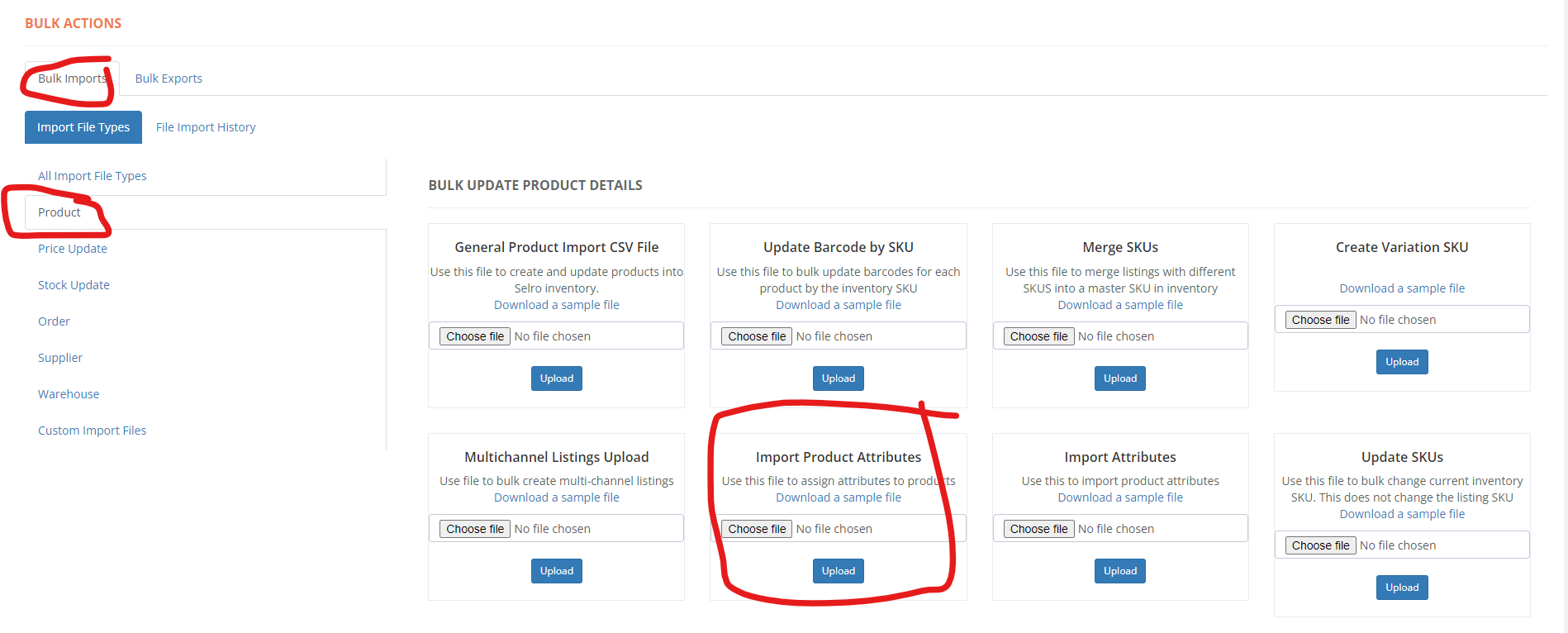 (Please note it will take 20-30 minutes for your CSV file to import, and you only upload up to 10,000 lines per CSV upload)
Please click on the link below to download a sample file.
Bulk Import Product attributes 2.csv
Please watch the video below for step by step instructions on this process.
You can also create attribute sets that you can then add to your eBay listing profile.
(To find your listing profiles please go to settings-> channel integration-> edit eBay-> listing profile)
To create an attribute set please select the tab 'attribute sets'

To create an attribute set select 'new attribute set'
You will then see the below page:
From here you can enter the name of your attribute set, and then select which attributes you want to include.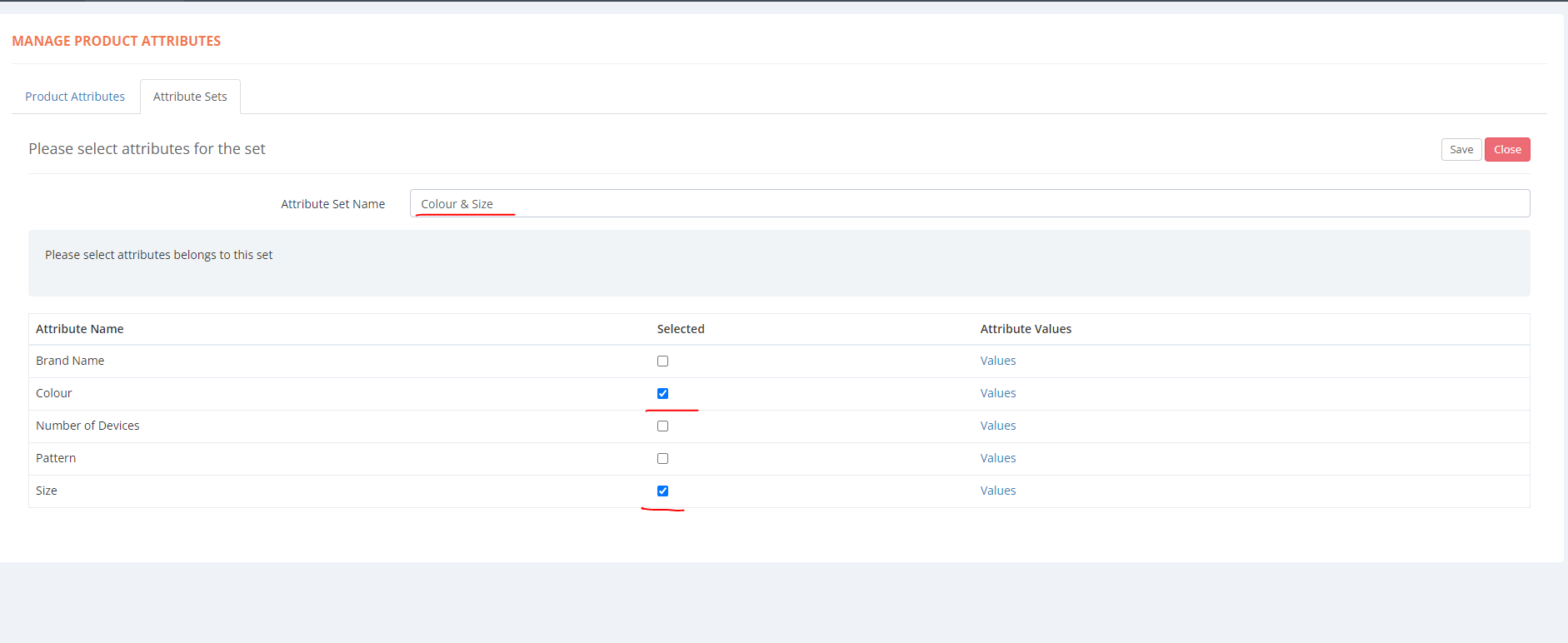 If you select the 'values link' you will see all of the available values for the selected attribute.
You can then select any values you do not want to be included as an option when creating variation values for your channels.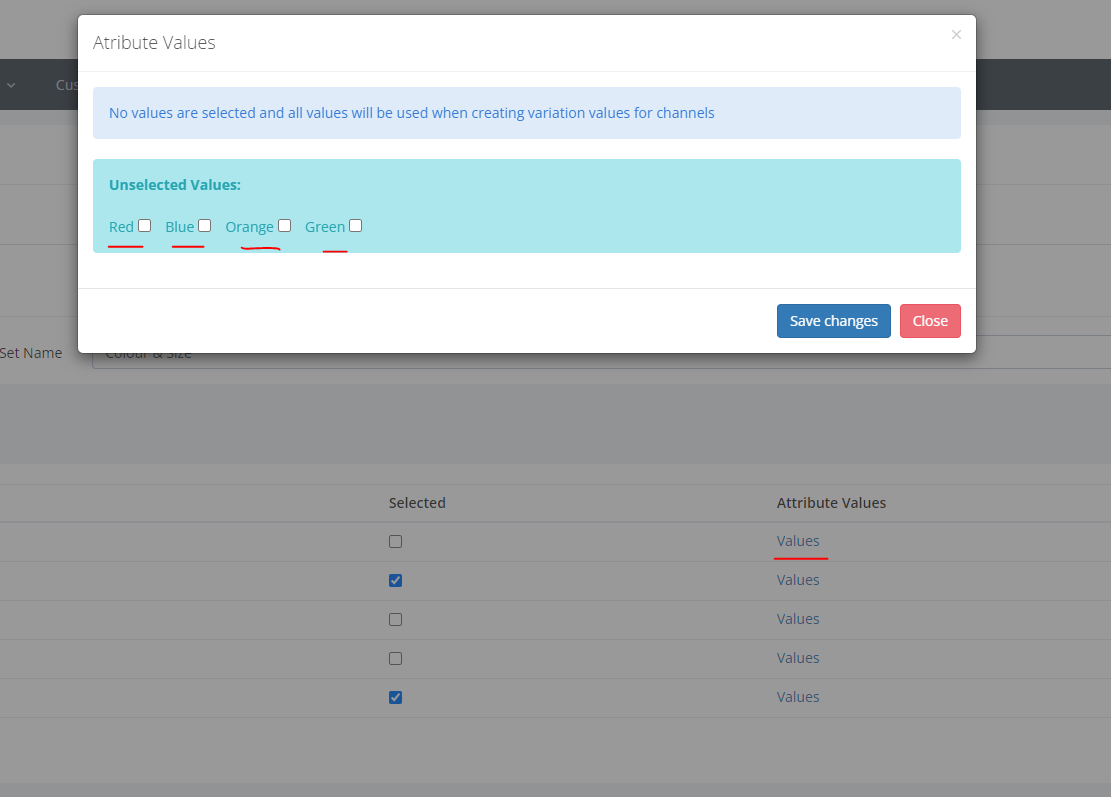 To add these attribute sets to your eBay listing profile, please go to:
Settings-> channel integration-> edit eBay-> listing profiles
From here you can select the product attributes tab and select the product attribute set you have just created.
You can also enter default values here, then when you create a new listing and assign this listing profile these attributes/ item specifics will be used and assigned to your listing automatically.