Please follow the below steps to connect the Facebook Shop with Selro to start selling your eBay, Amazon, Etsy items on your Facebook Shop.
Please select your username in the top right hand corner ->connections -> marketplaces-> facebook shop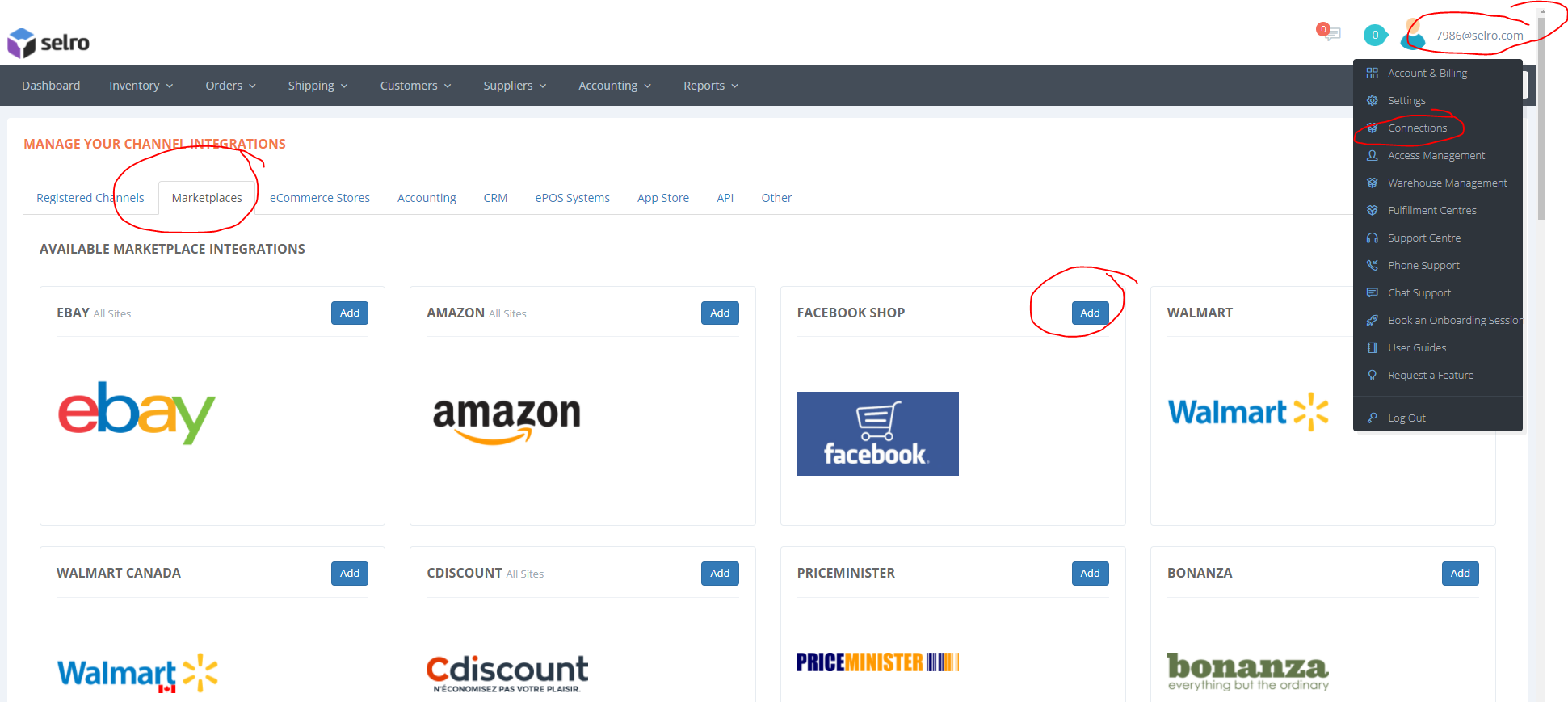 Next, please go to your Facebook business page and click 'Manage Shops'. The URL to the Facebook page would be something like 'https://www.facebook.com/<pagename>/manage_shops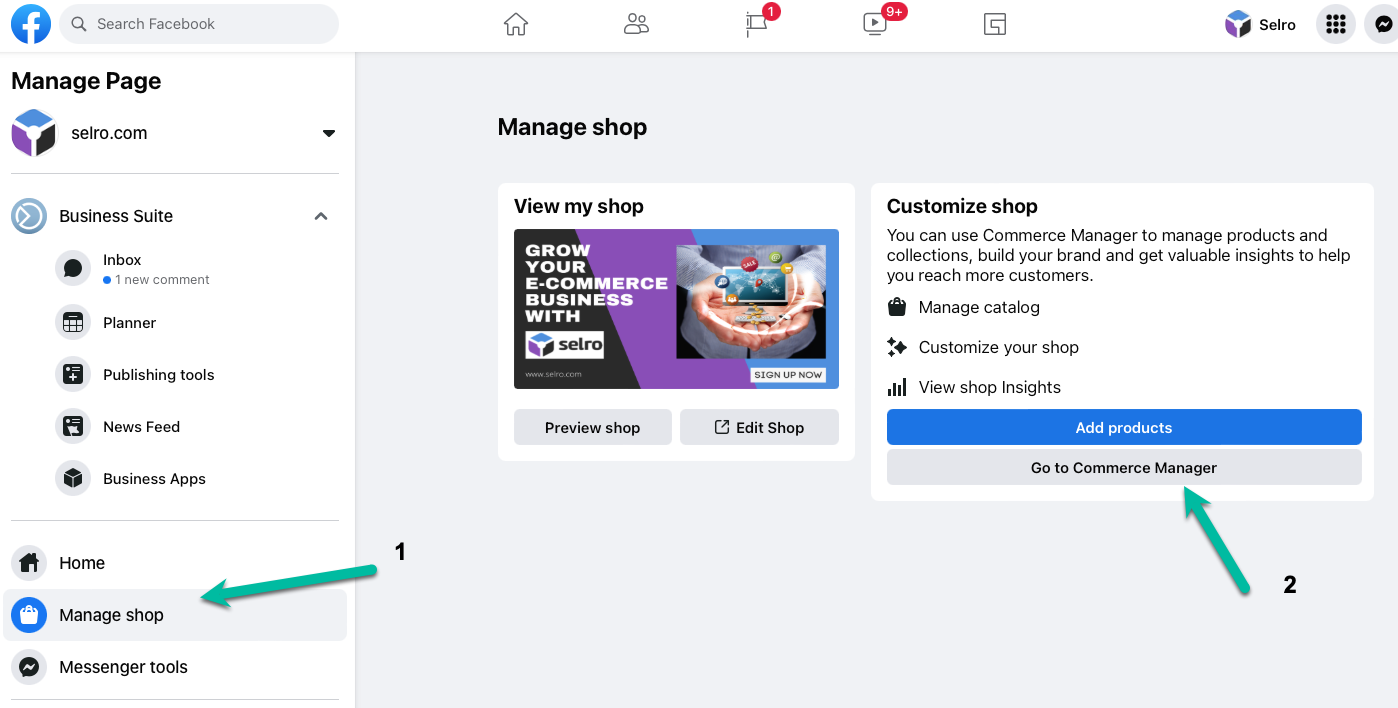 Click the 'Go to Commerce Manager' link. This will open the below page with the 'Commerce Manager'. Please select your business account and the 'Commerce Account' from the drop-down list. If you have not yet created a business account, please create it first before accessing the 'Commerce Manager'.
Then select 'add items'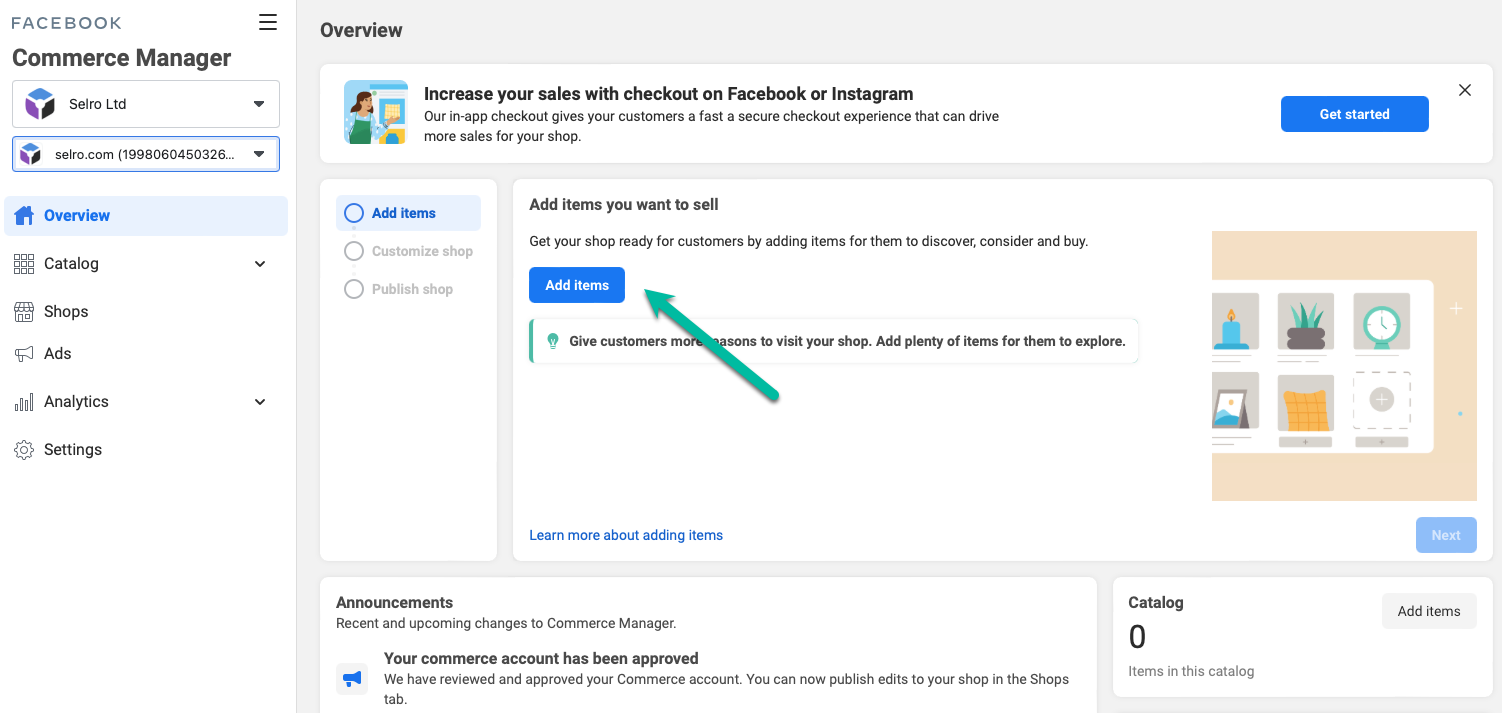 Next please select 'Data Feed'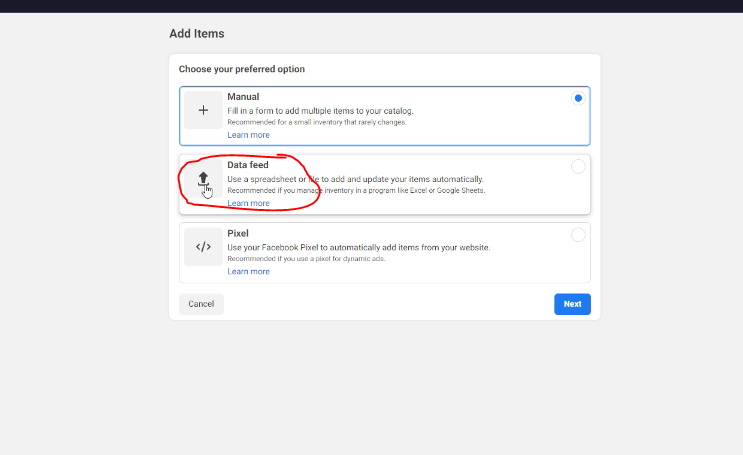 Then select 'scheduled feed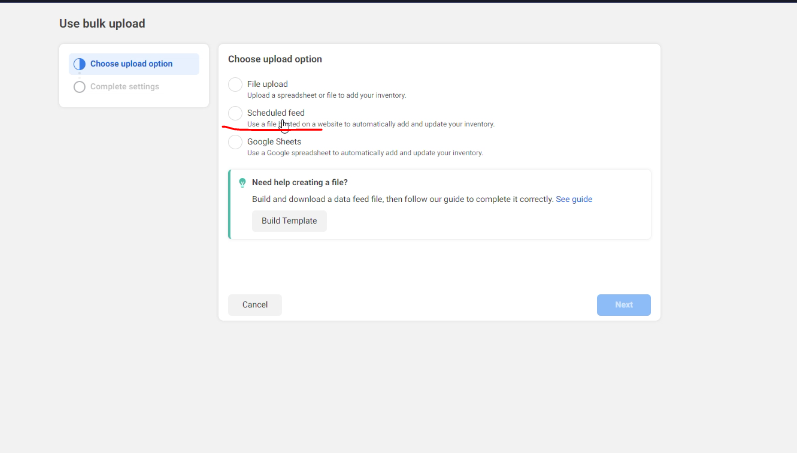 Next please copy the Facebook Shop Product Feed URL from Selro and enter the URL as pictured below on FB.
You don't need to enter a username or password at this point.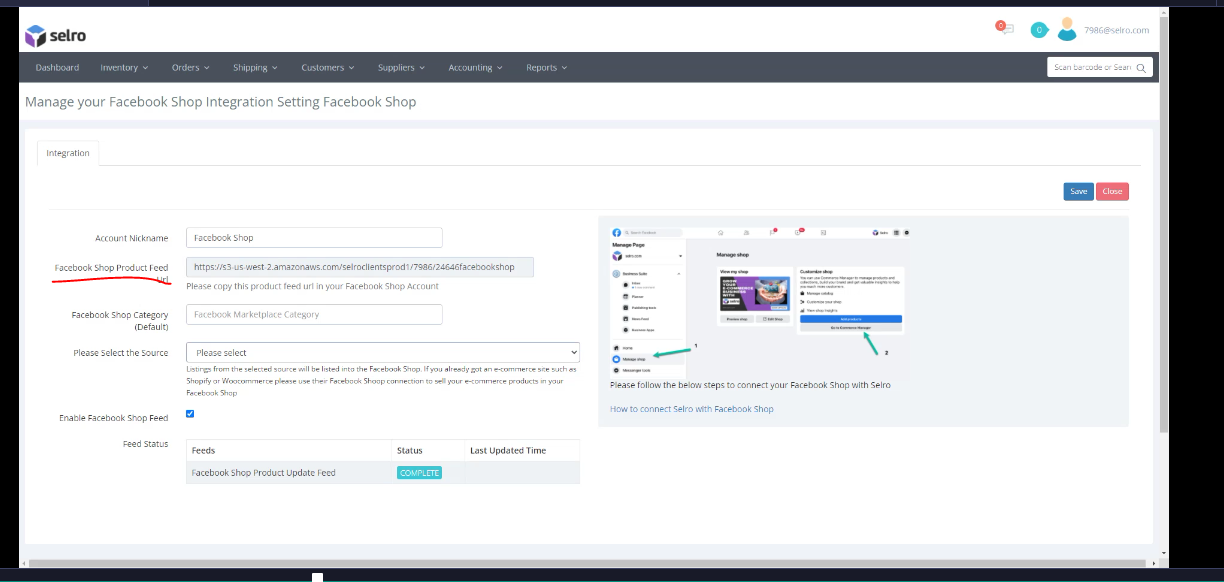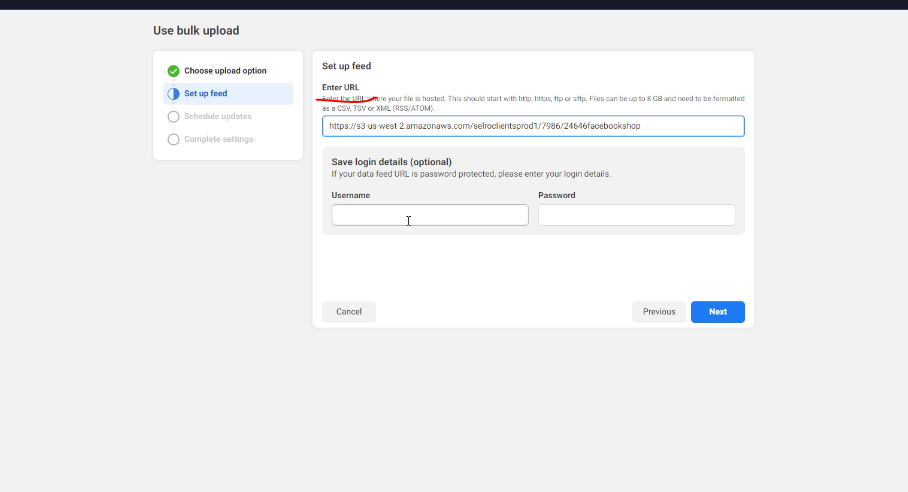 Next please plan your update schedule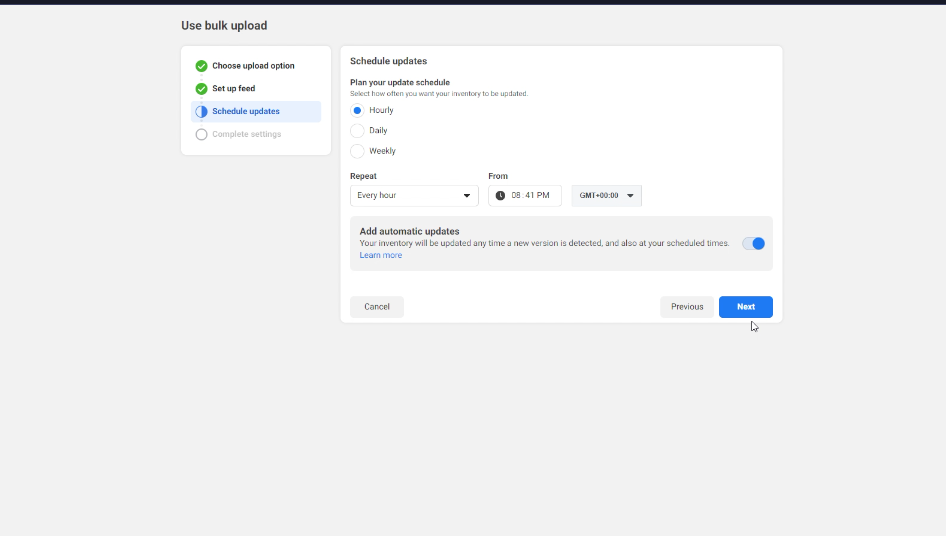 Next name your feed, this is just for your internal reference.
Next please select the default currency and upload.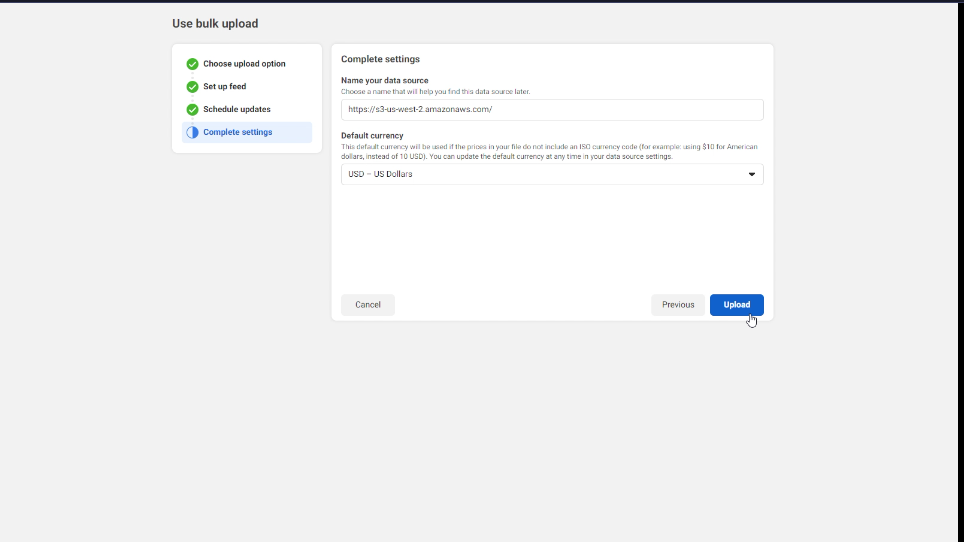 In Selro please enter the Facebook Shop default category and then select which source you want to use, (Currently only Etsy and eBay are available as the source channels)
Listings from the selected source will be listed in the Facebook Shop. If you already have an e-commerce site such as Shopify or Woocommerce please use their Facebook Shop connection to sell your e-commerce products in your Facebook Shop
Finally please select 'enable Facebook shop feed'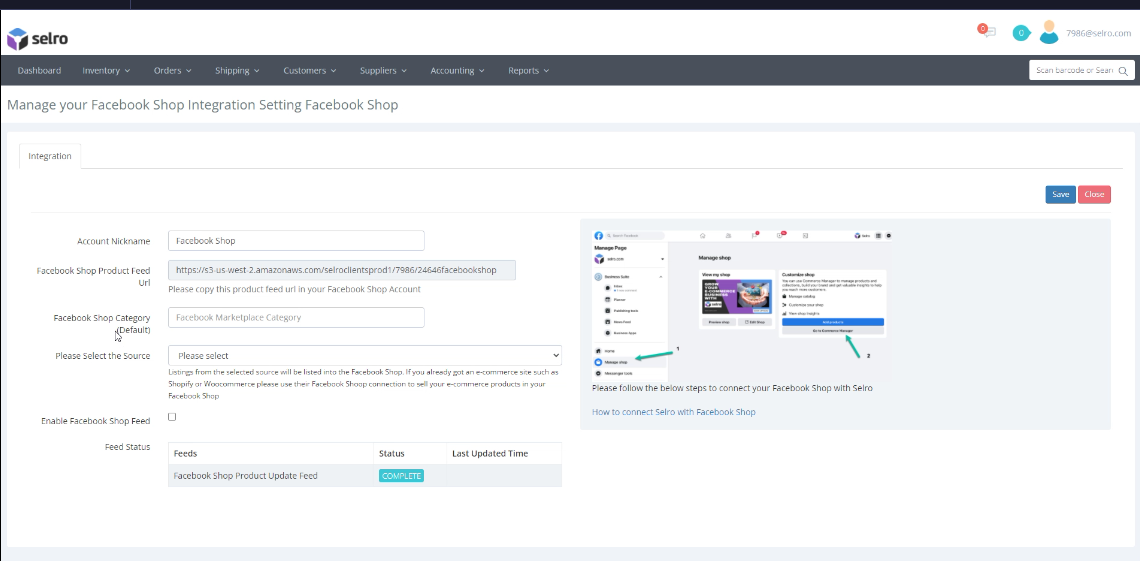 The below video will take you through this process.