To add Spring Global as a shipping courier please follow the steps outlined below.
Please select shipping-> shipping courier set up-> available couriers->set up 'Spring'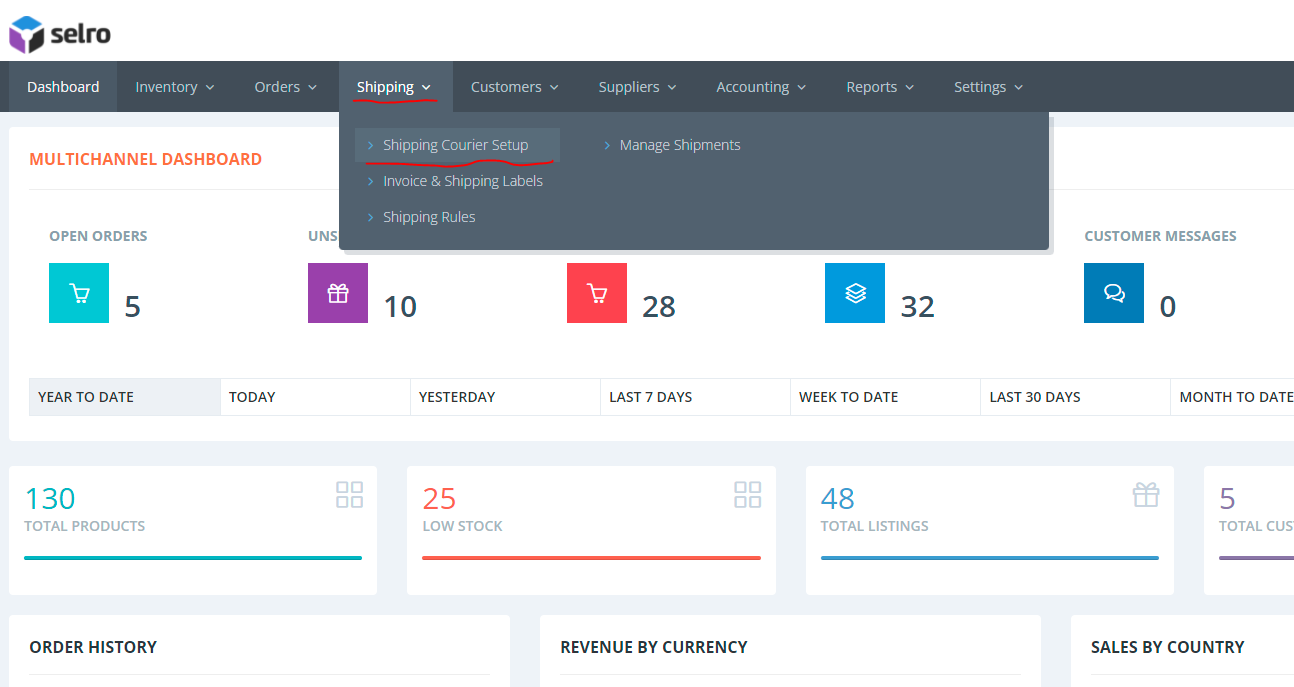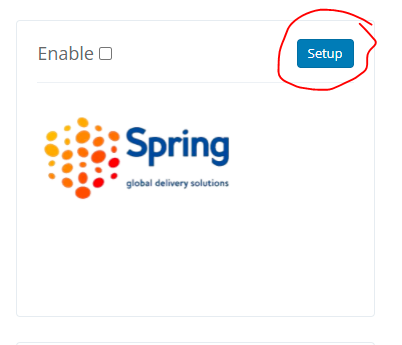 Next please enter your account information as pictured below.
Your nickname is for internal reference within Selro.
If you are unsure f your client ID or secret, please contact your account manager at Spring and they will be able to provide this information for you.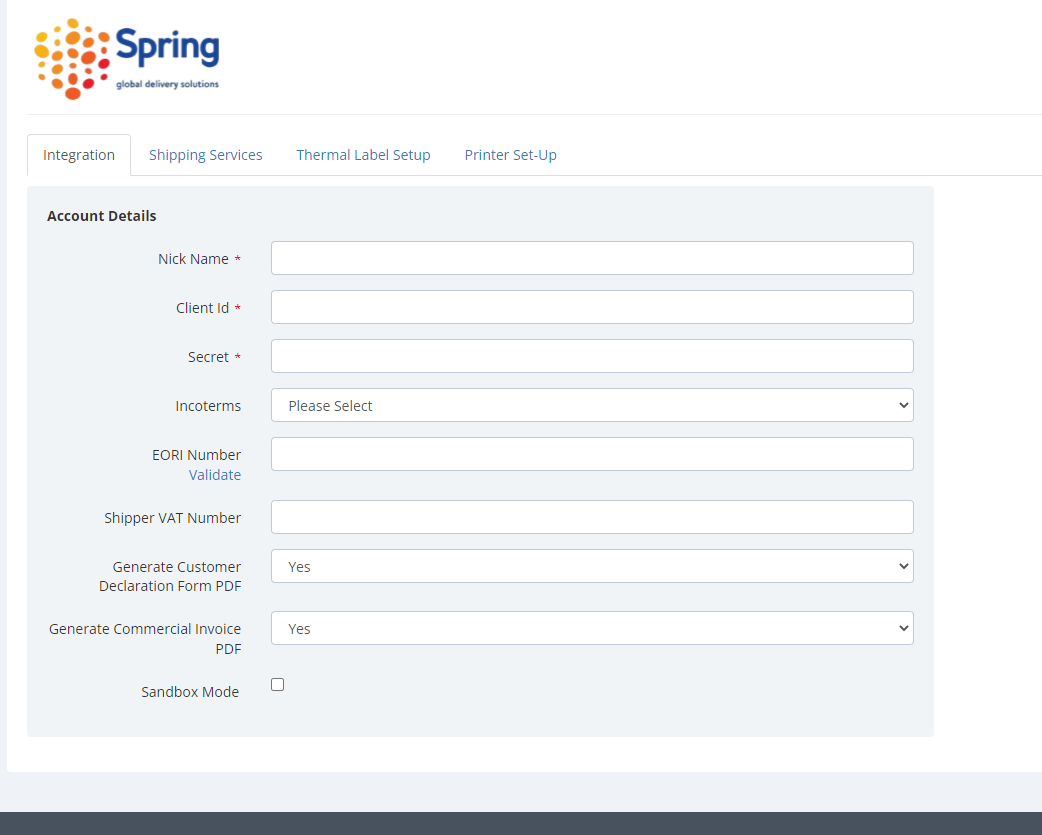 You can then select all of the shipping services you want to use from under the 'shipping services' tab.
Before selecting the services you want to use please select the field 'ship from country', and then enable the services you wish to use.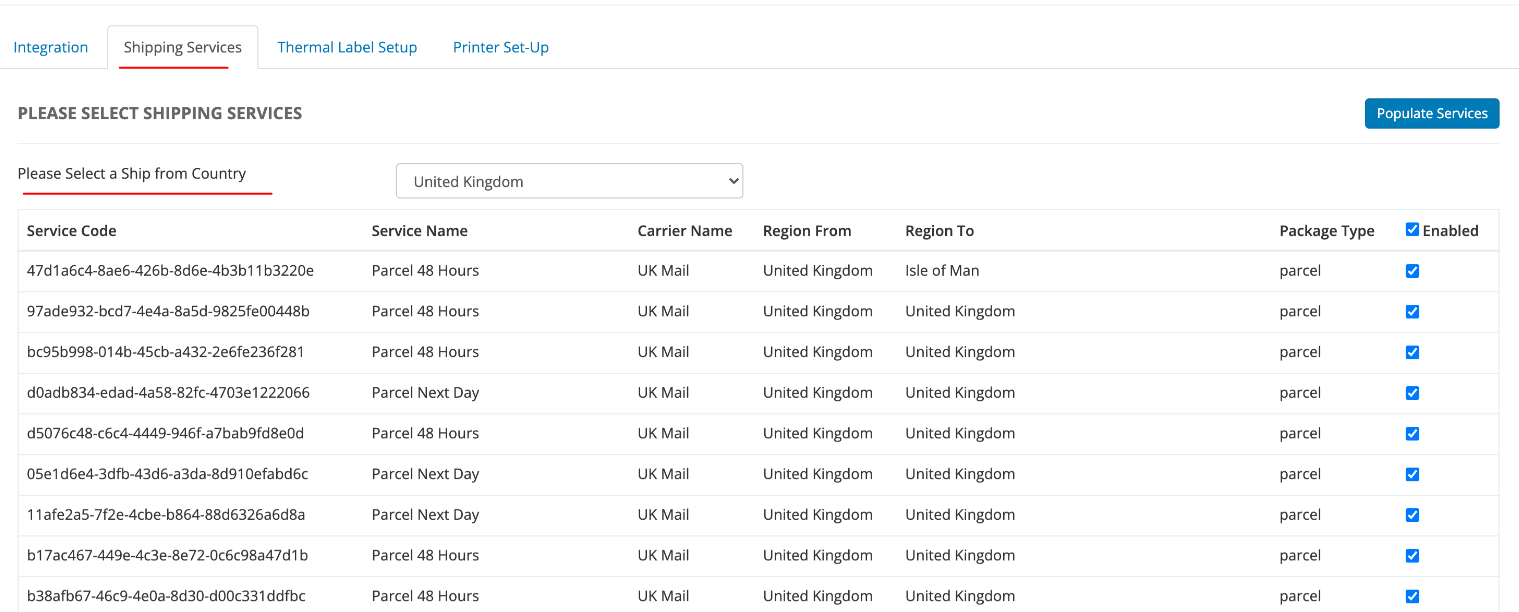 Under the Thermal Label setup tab you are given to options.
-Print Label Only, this will send just your shipping label to your thermal printer this option is enabled as default
-Print Label and Order Summary on a separate 4x6 page, if you enable this option your label will be sent to the printer followed by an order summary, both will be sent and printed from your thermal printer.

To connect your printer and start printing your labels please select the 'printer set-up' tab
From here please download the relevant software for your computer, once installed please select 'search' to locate and connect your printer.

As a default, your label will be sent to your thermal printer on its own.
If you also want to print your order summary to your thermal printer you can enable this setting under the 'thermal label setup' tab