To integrate your Shopify account into Selro please follow the steps outlined below:
Please select your username in the top right hand corner-> select connections-> next select eCommerce stores-> add Shopify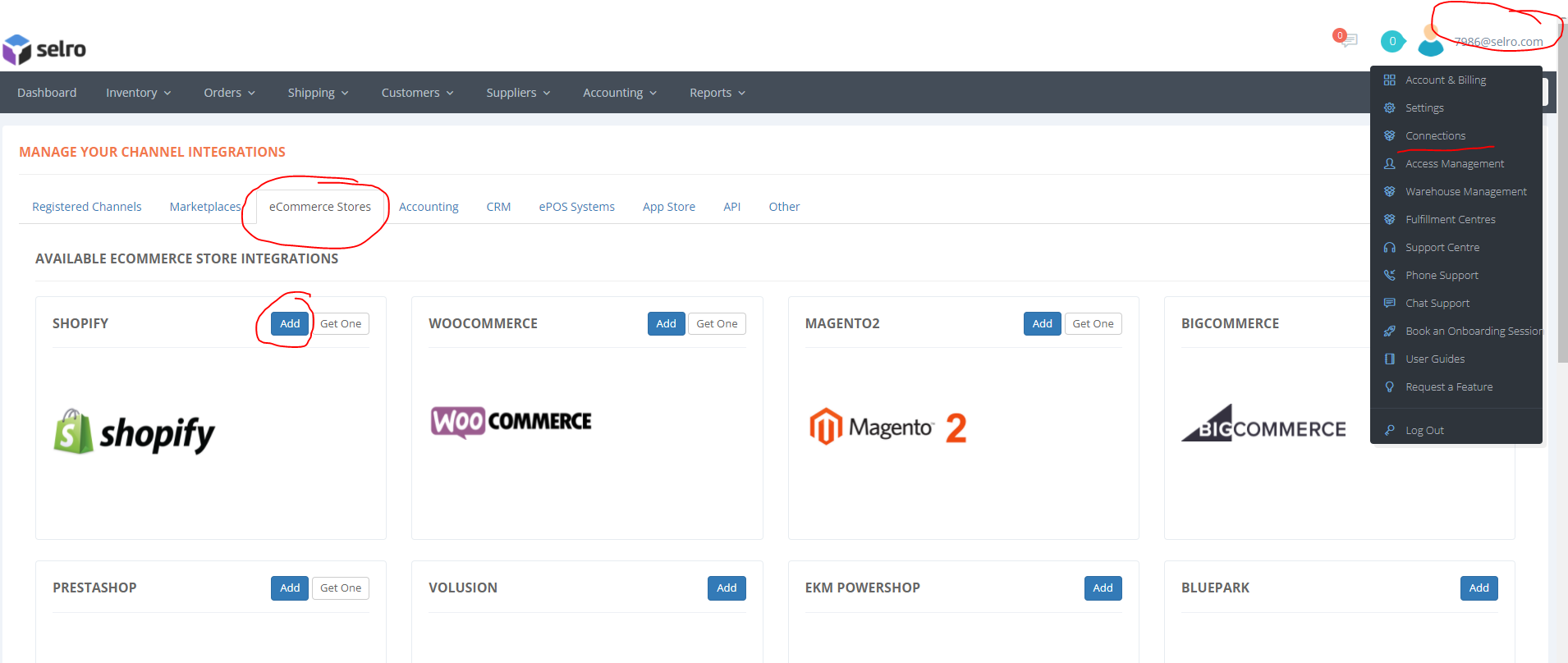 From here please enter your Shopify account nickname, this is just for your internal reference within Selro.
Please enter your Shopify shop URL
(Follow the steps below to find your password in Shopify)
Enter your default product type, if this is empty 'other' will be used.
If you want to import your products from Shopify please enable 'download the catalog into Selro' please note it will take around an hour to import all of your products into Selro.
If you want to import your orders (or enable stock synchronization) please enable 'download the orders into Selro'
If you want to Selro to manage the stock levels for Shopify please ensure 'Shopify Inventory Policy' is set to Shopify tracks this products inventory.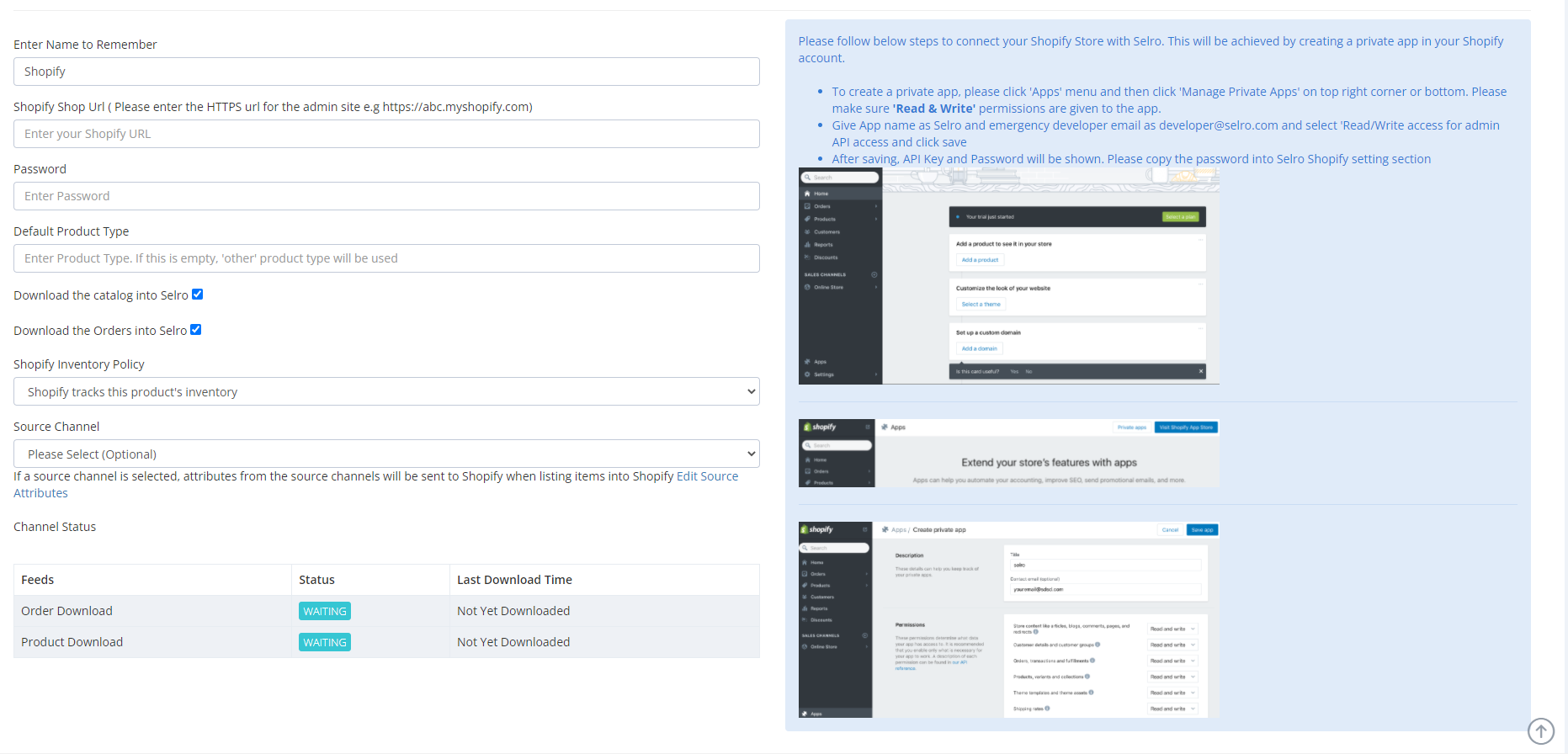 Next please log into your Shopify account
Select apps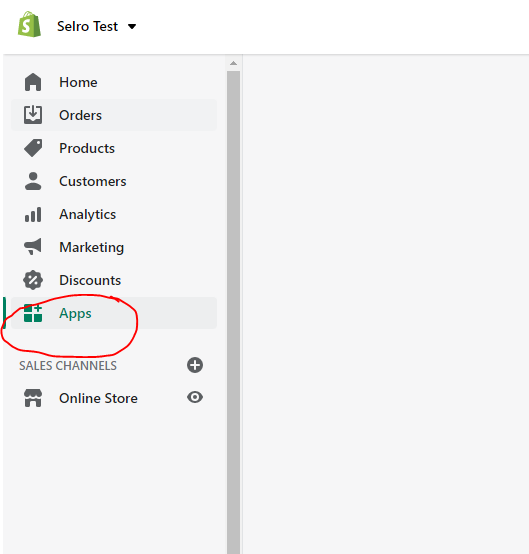 Next select develop apps for your store: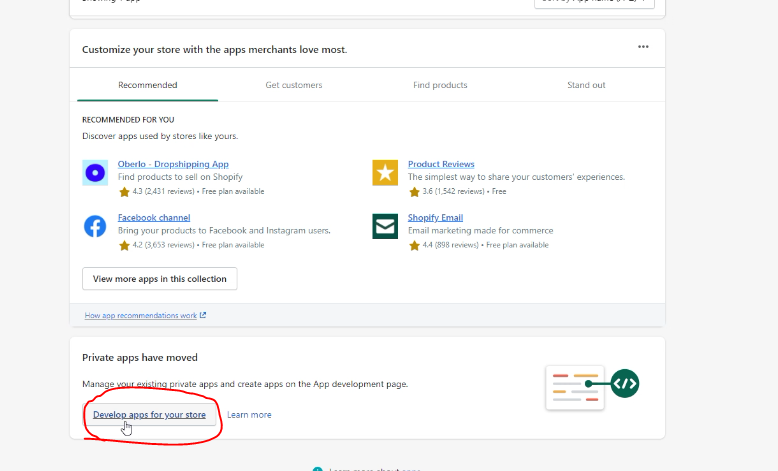 Select create an app: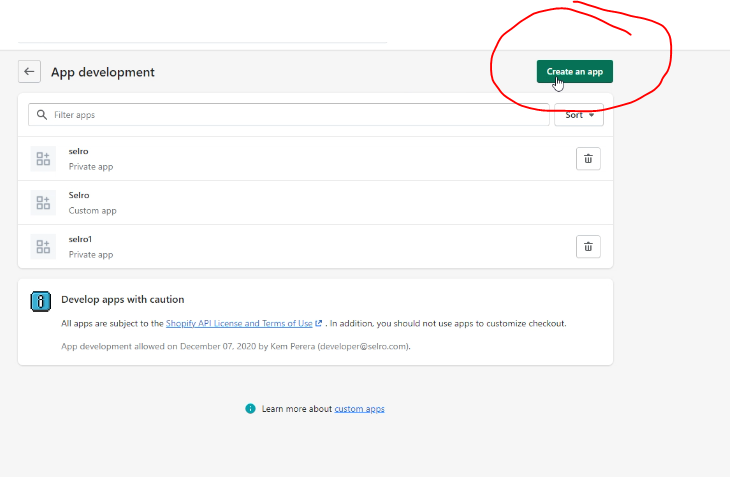 For app name please enter Selro, please enter your own email address as the app developer.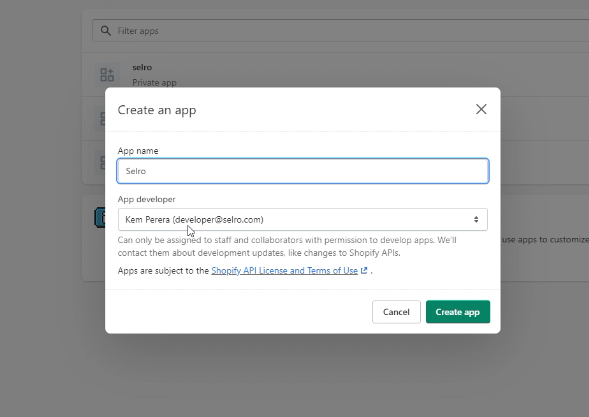 next select 'configure admin API scopes'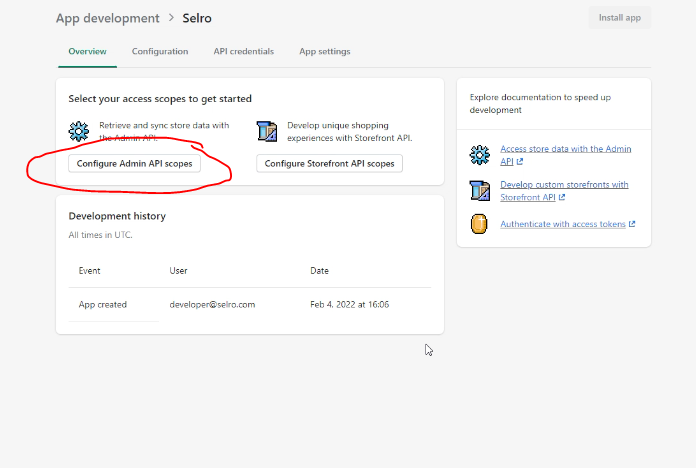 Next please enable the following access scopes:
(please select both boxes if applicable)
Analytics
Assigned fulfillment orders
Customers
Discounts
Draft orders
Files
Fulfillment Services
Inventory
Locations
Merchant-managed fulfillment orders
Order editing
Orders
Product listings
Products
Shipping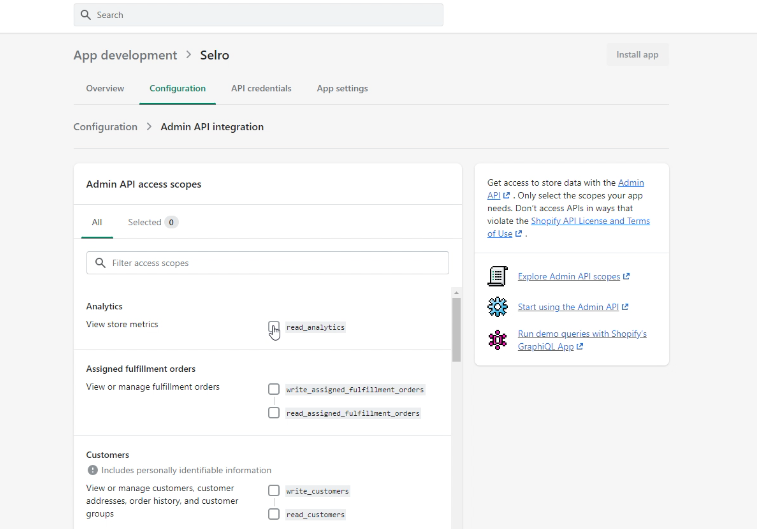 Next click save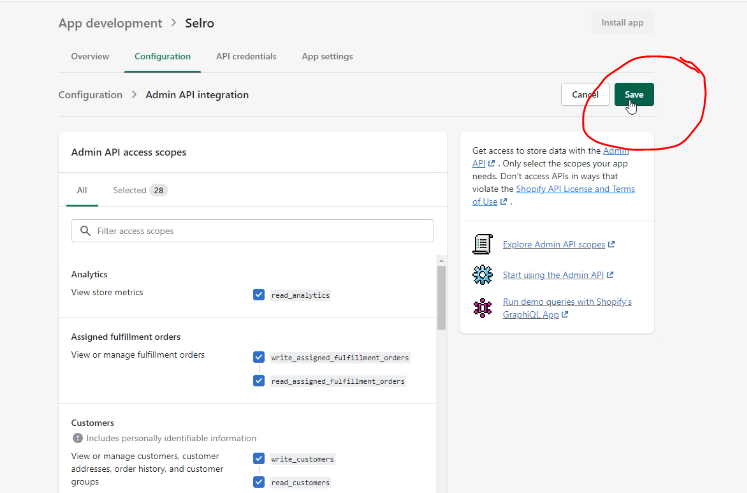 Then you should be able to select 'install app'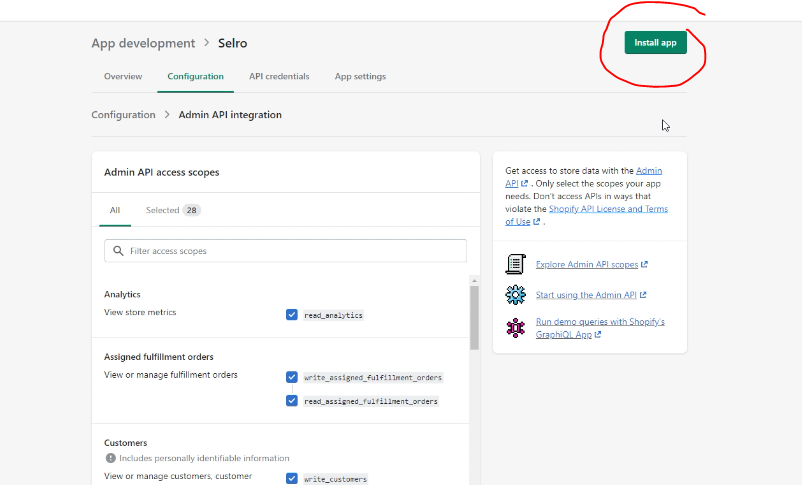 Then click install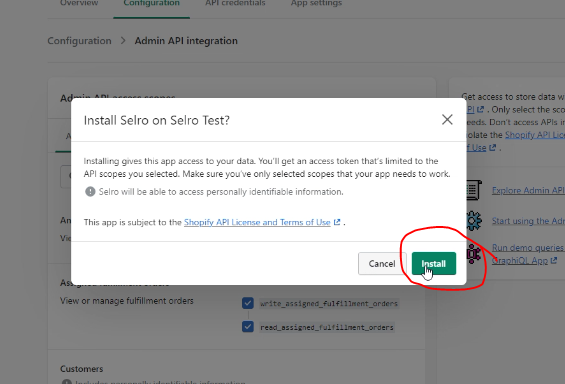 Copy this token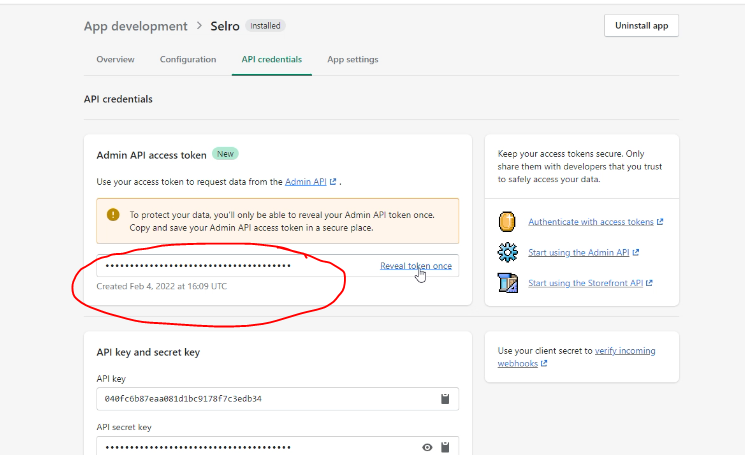 And paste this into Selro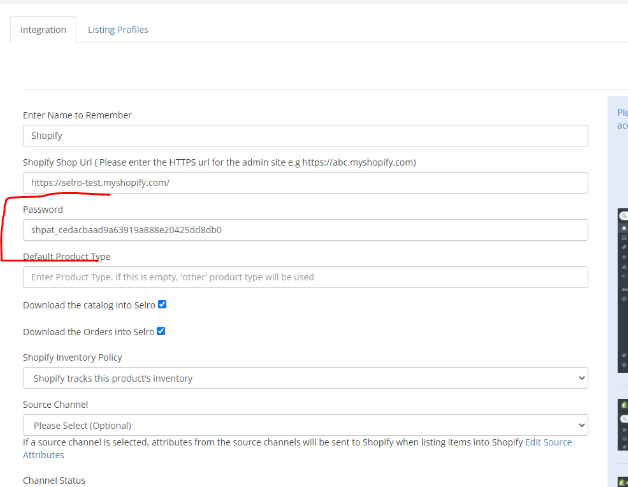 Once entered please select 'test connection' to ensure this is working correctly.
If you are planning to create new listings from Selro to Shopify you may find it helpful to create some listing profiles.
You can create as many listing profiles as you need, whatever information you enter in the listing profile will be automatically added to the new listings you create from Selro when this profile is assigned.
Please watch the video please for a step-by-step tutorial on how to connect your Shopify account in Selro.