You can either import images individually one at a time, or you can bulk import your images via a CSV file.
This user guide will take you through both import options.
To import a single image please follow the steps outlined below:
Please go to inventory-> inventory & listings-> edit your listing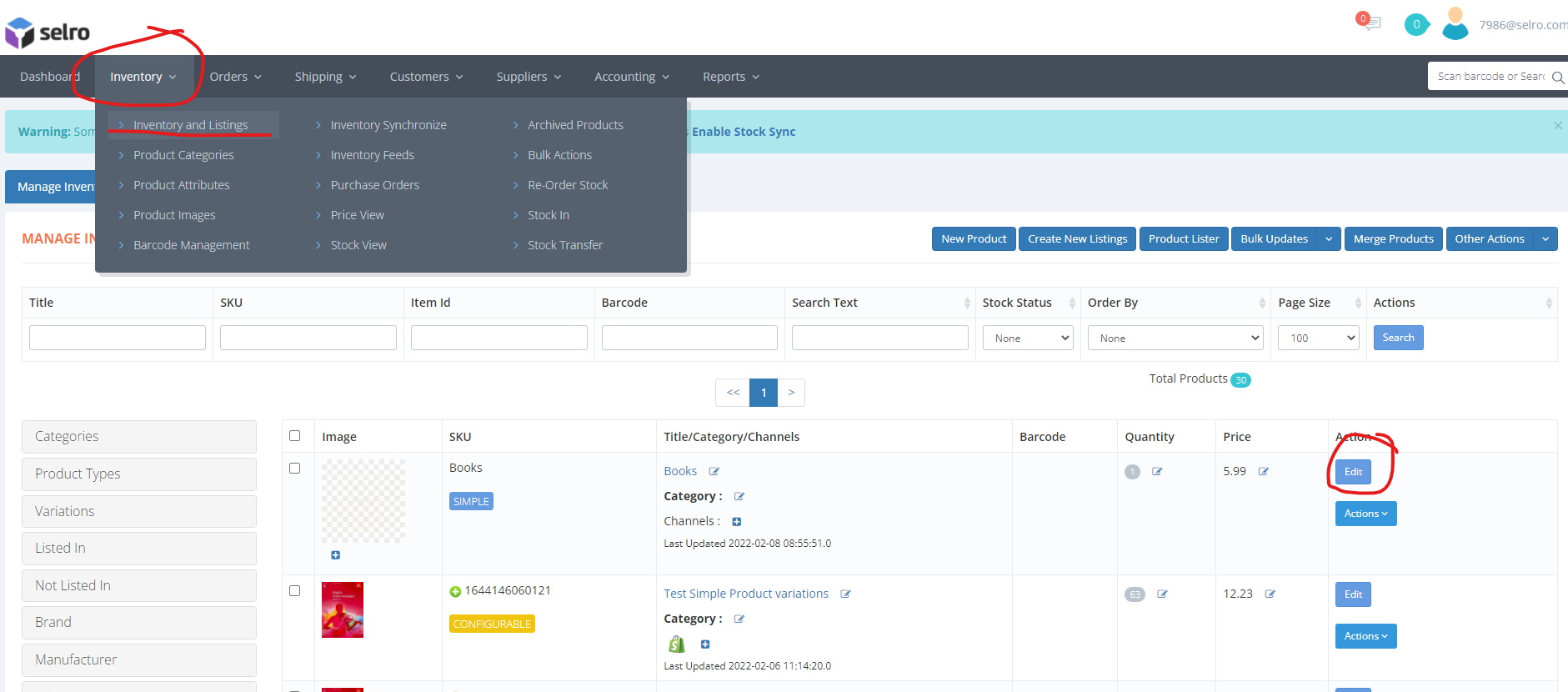 Next please select the images tab
From here you can either upload your image from your desktop or add your image URLs using the options below.

To bulk import multiple images please follow the steps outlined below:
To create your CSV file please use the available headers below.
SKU
IMAGE_URL1
IMAGE_URL2
IMAGE_URL3
IMAGE_URL4
IMAGE_URL5
IMAGE_URL6
Every line must have an existing SKU reference in Selro.
Please do not upload more than 10,000 lines per CSV file (if you have over 10,000 SKU's to update you will need to break this down into separate CSV files)
(If you only want to upload 1 image per SKU then you would only need to use the headers SKU & IMAGE_URL1)
Please do not re-upload image URLS into Selro.
It is best practice not to share images between products, or copy the image URL from one product to another if it is hosted in Selro, because if you delete or changes the original image then it will also be removed from your second product.
Please see below an example CSV file

From here please select the file type 'Import product images' and upload your CSV file.
It can take around 20 minutes to process your file.