eBay's strike through pricing allows you to show potential buyers that your listing has been discounted by striking a line through the list price for the item on sale.
To enable this feature in Selro please go to your username in the top right hand corner-> select connections-> edit eBay-> enable strike through price here.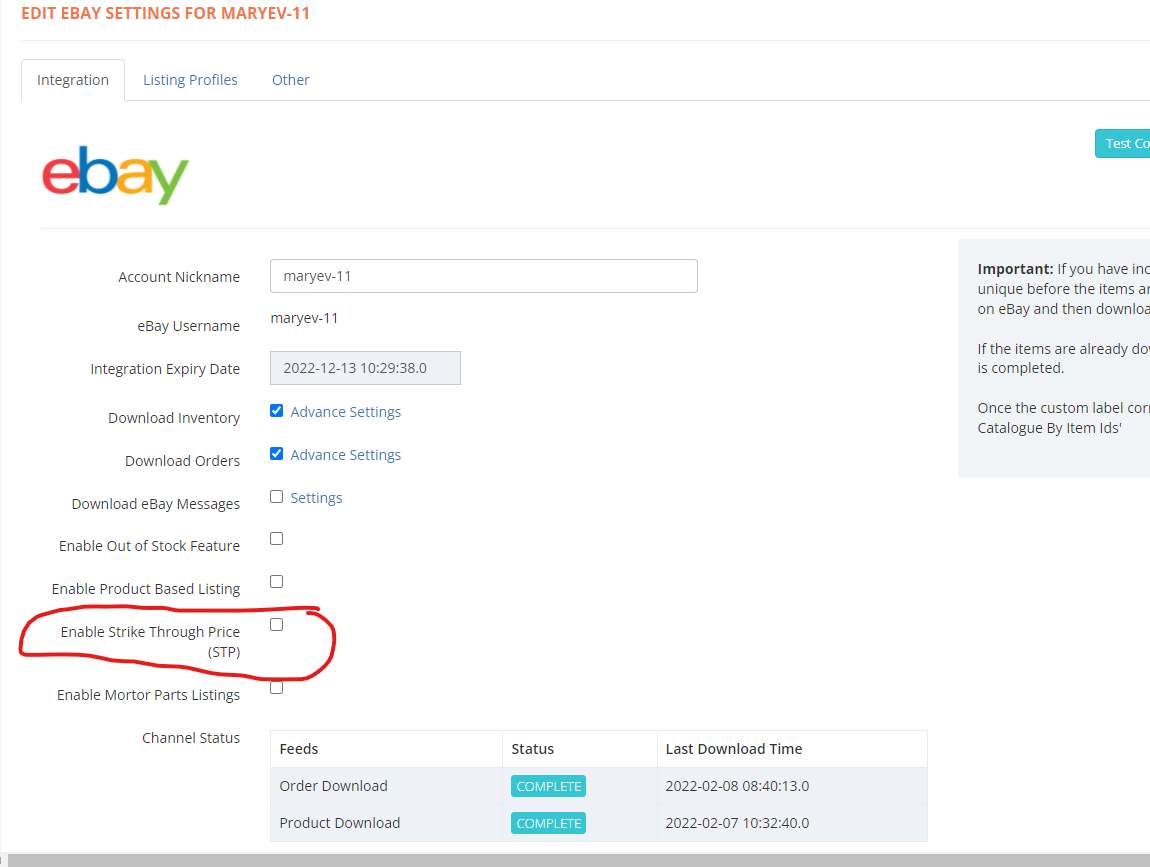 For this to work you also need to make sure that you have entered the recommended retail price (RRP) at the SKU or listing level. The RRP price will show with a line through it underneath your selling price (Inc Tax).