Please follow the steps below to connect your Booklocker account in Selro.
Please select your username in the top right hand corner ->connections -> marketplaces->Booklocker.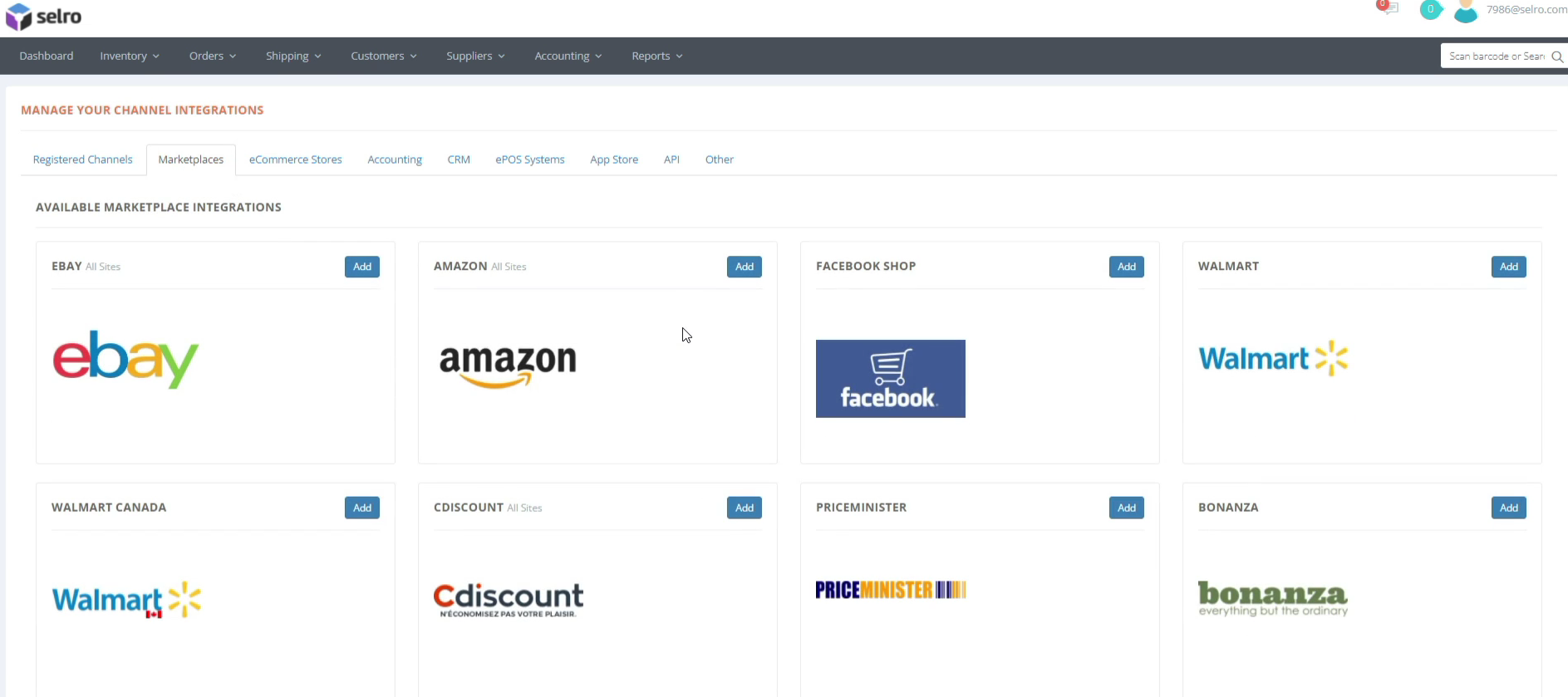 Please fill in your account username and your API key.

You can find your API Key by going to your Booklocker account, and selecting 'Personal Data.'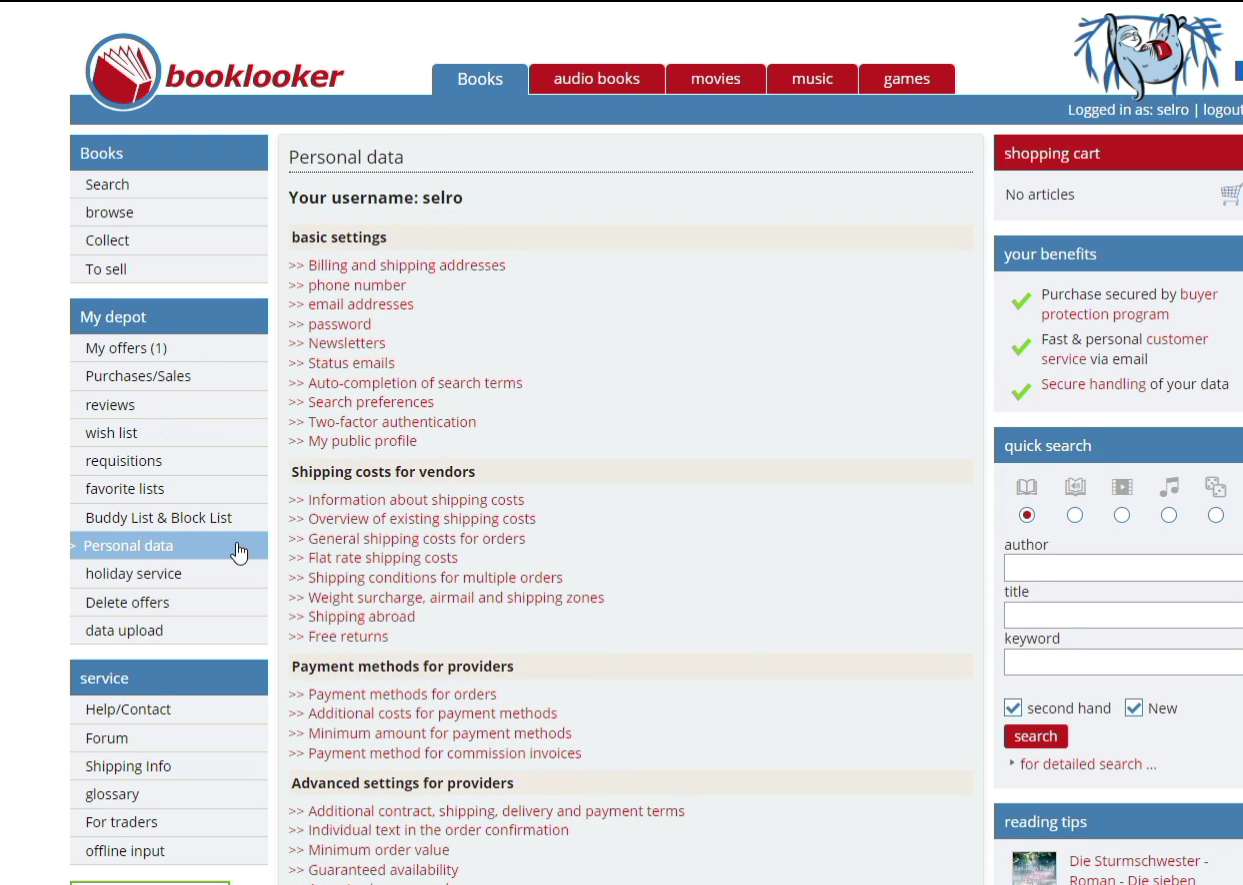 Please scroll down and select 'Access to Booklocker REST API'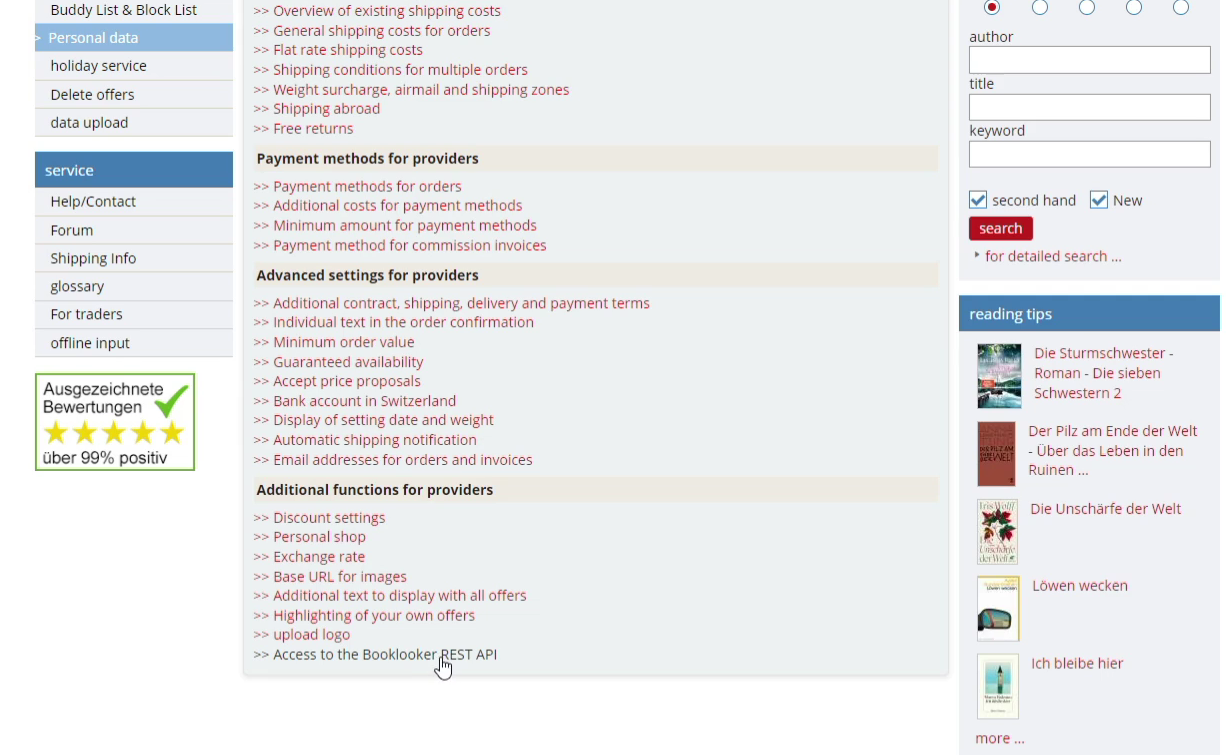 You'll then have access to your API key, copy that and paste it into Selro.

Be sure to select 'Download the orders into Selro' if you would like your orders to come into Selro automatically.
Please then select 'Test Connection' to be sure that your Booklocker account has successfully connected.
Thank you.
The following video will take you through this process.