If you plan to create listings from Selro to eBay you will need to set up your listing profiles.
To set up your listing profiles please select your username in the top right hand corner-> select connections-> edit eBay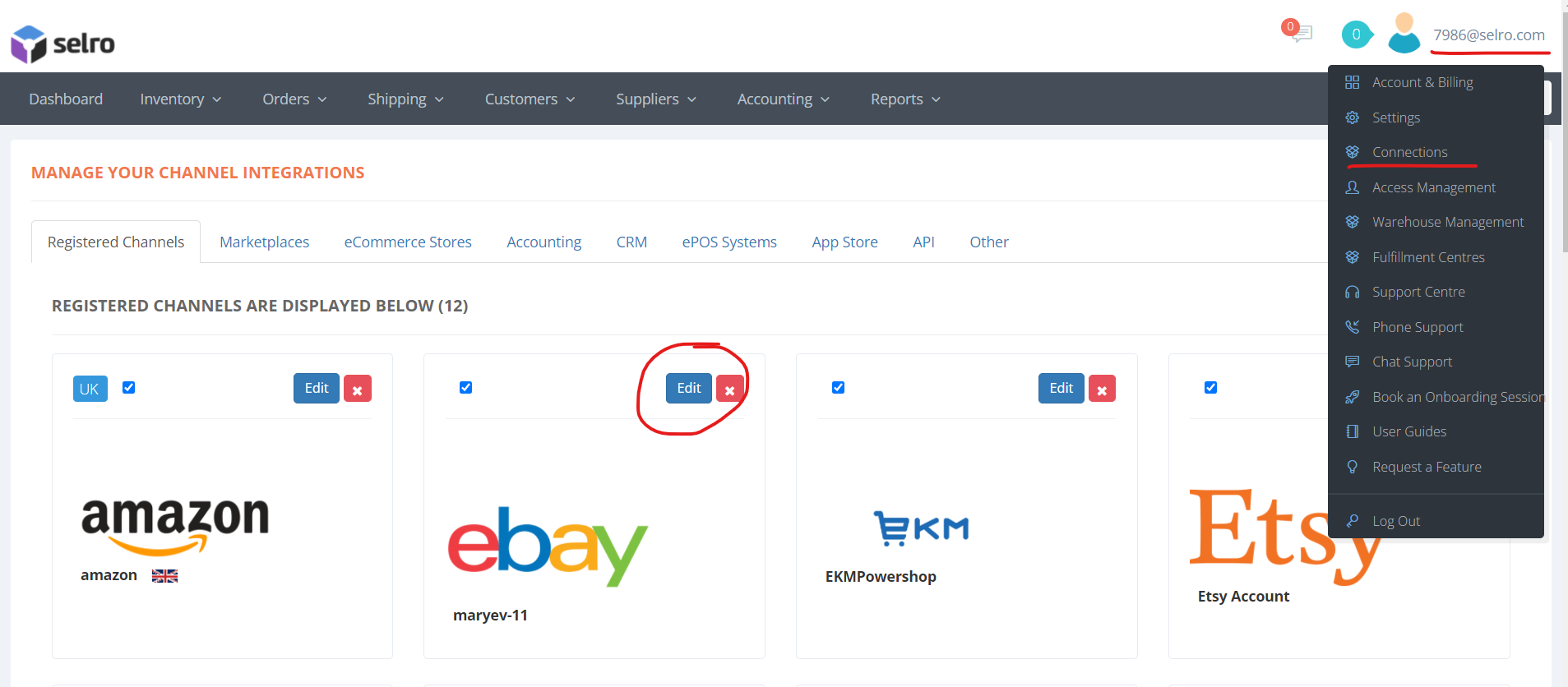 Next select listing profiles.
You can create as many listing profiles as you require. Some people find it helpful to have a listing profile per category.

From here you have several tabs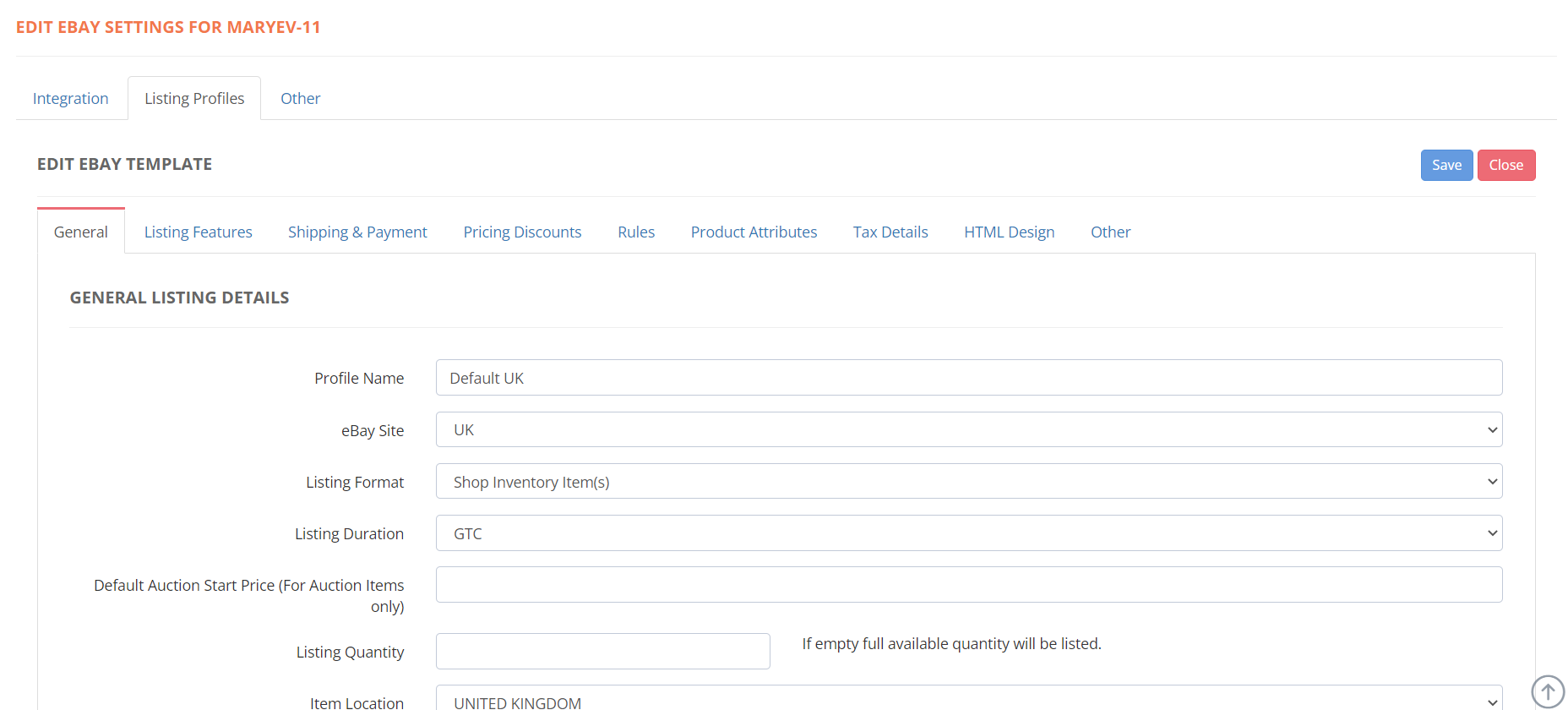 For your listings to be sent to eBay you must complete the following fields:
(All other fields are optional, you can either populate in the listing template here, or you can enter these options when creating your listings.)
Under the general tab
eBay Site
Listing format
Listing duration
Item location
Under the shipping & payment tab
Please select your shipping policy profile (you can download your policies from eBay from this page)
Payment policy profile
Return policy profile
(When you import your policies into Selro only the policy name will be imported, you cannot amend any details in these policies, any such changes have to be completed directly in eBay.)
From your listing profile you can also enter your HTML description design.
Simply select edit HTML source and input your HTML design.