To connect Priceminister in your Selro account please follow the steps outlined below.
Please select your username in the top right hand corner-> select connections-> select marketplaces-> add Priceminister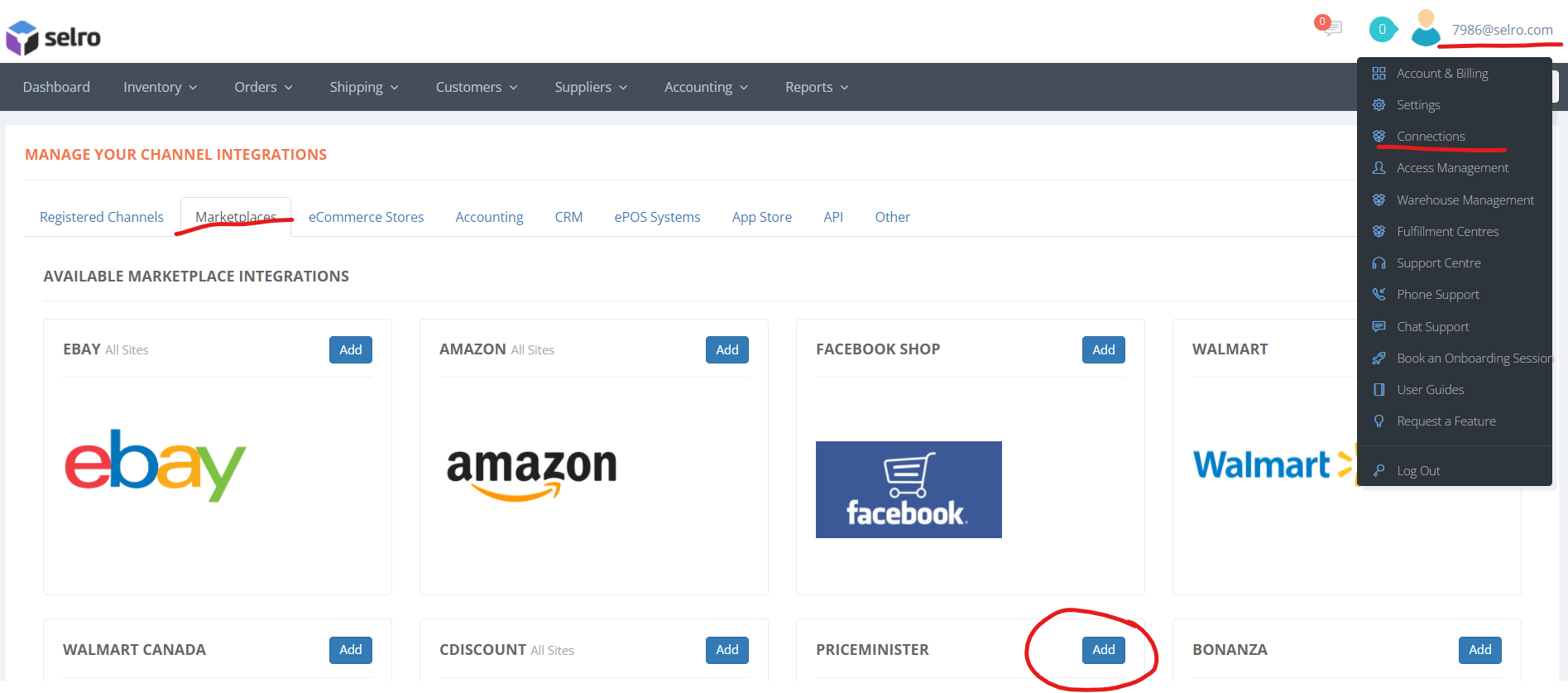 Next please enter your API details, and then select test connection to ensure your account has been successfully connected.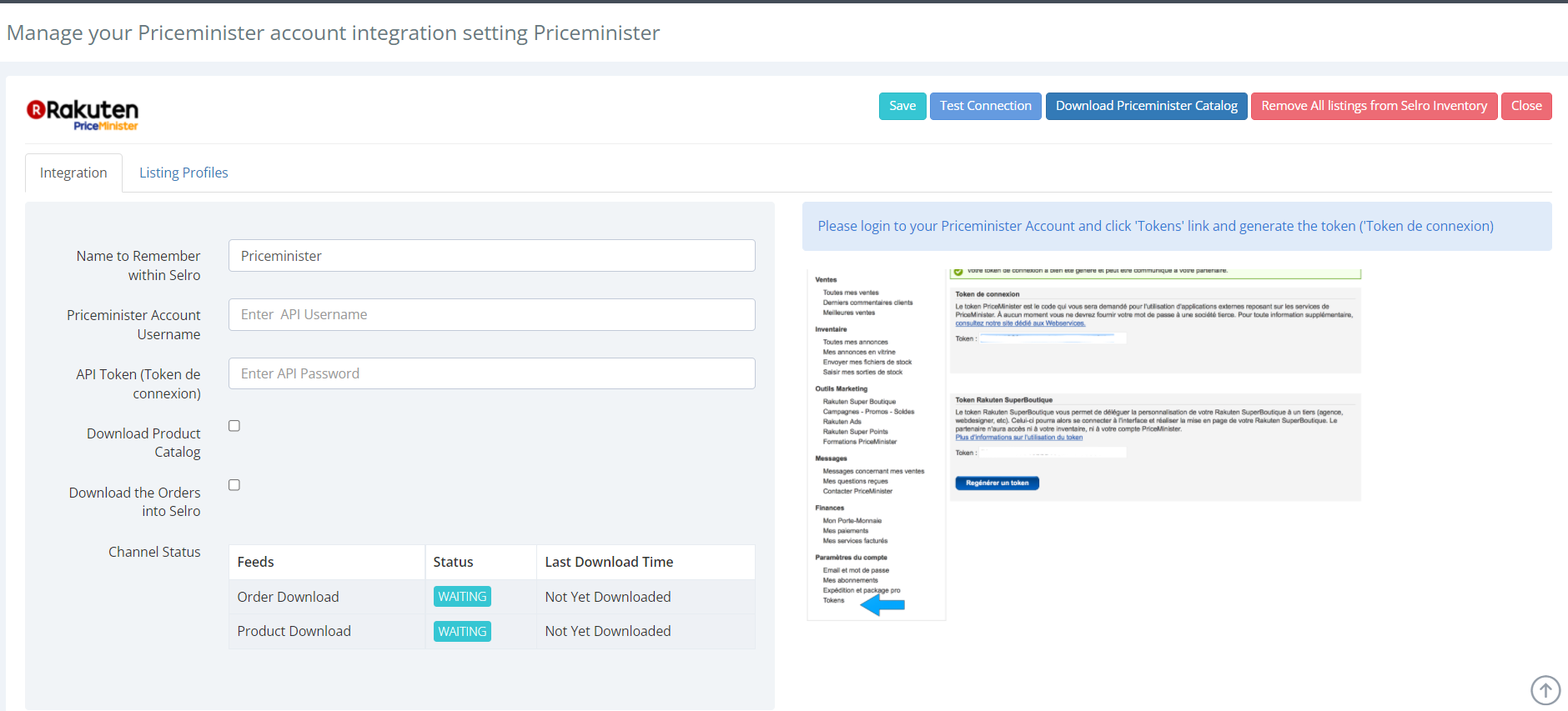 To get your API details please log into your Priceminister account, select tokens and then generate token.
Please copy this token into your Selro account.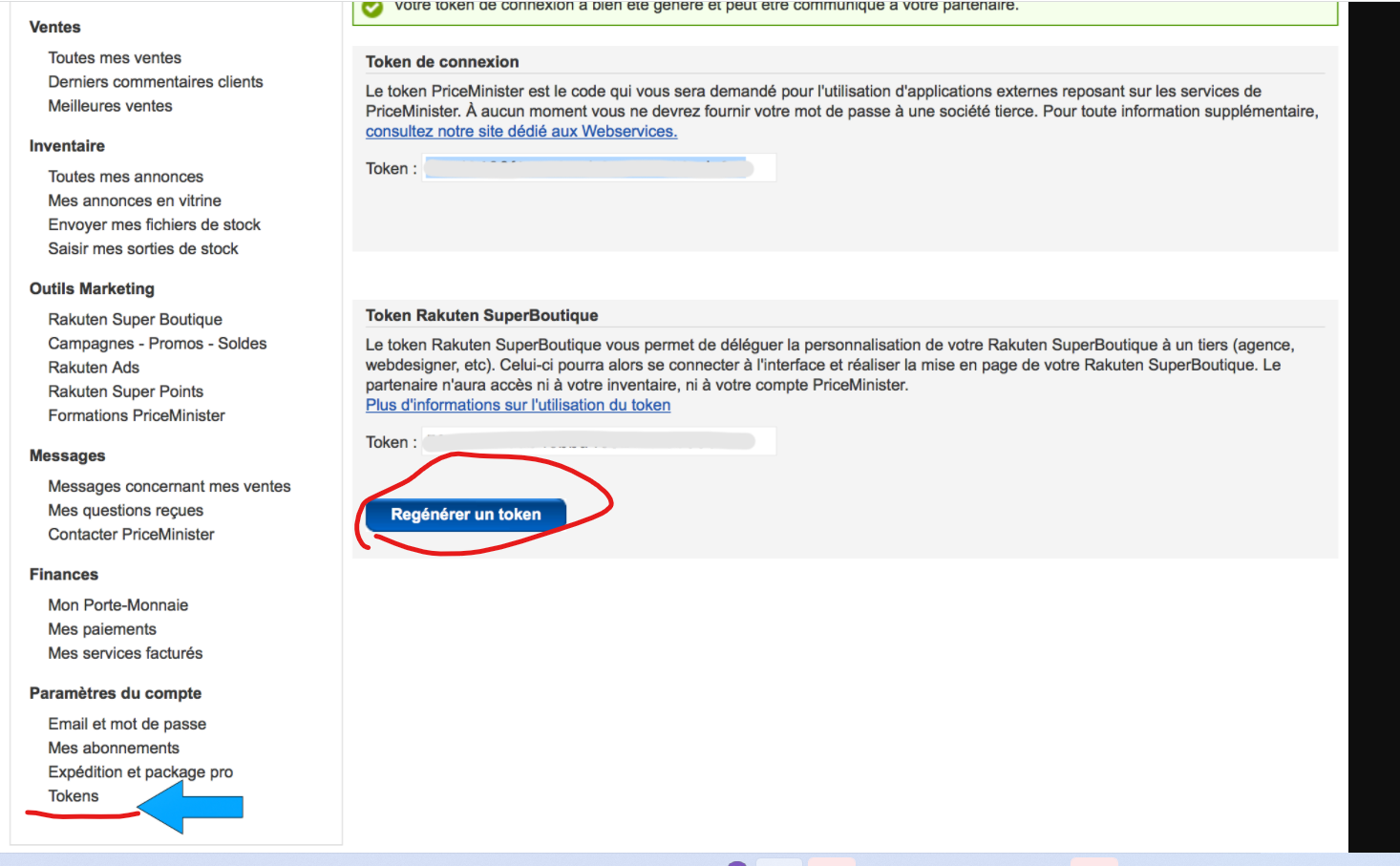 Please watch the below video for a step by step tutorial on this integration.