Please follow the steps below to connect your Bigcommerce account in Selro.
Please select your username in the top right hand corner ->connections -> ecommerce stores->Bigcommerce.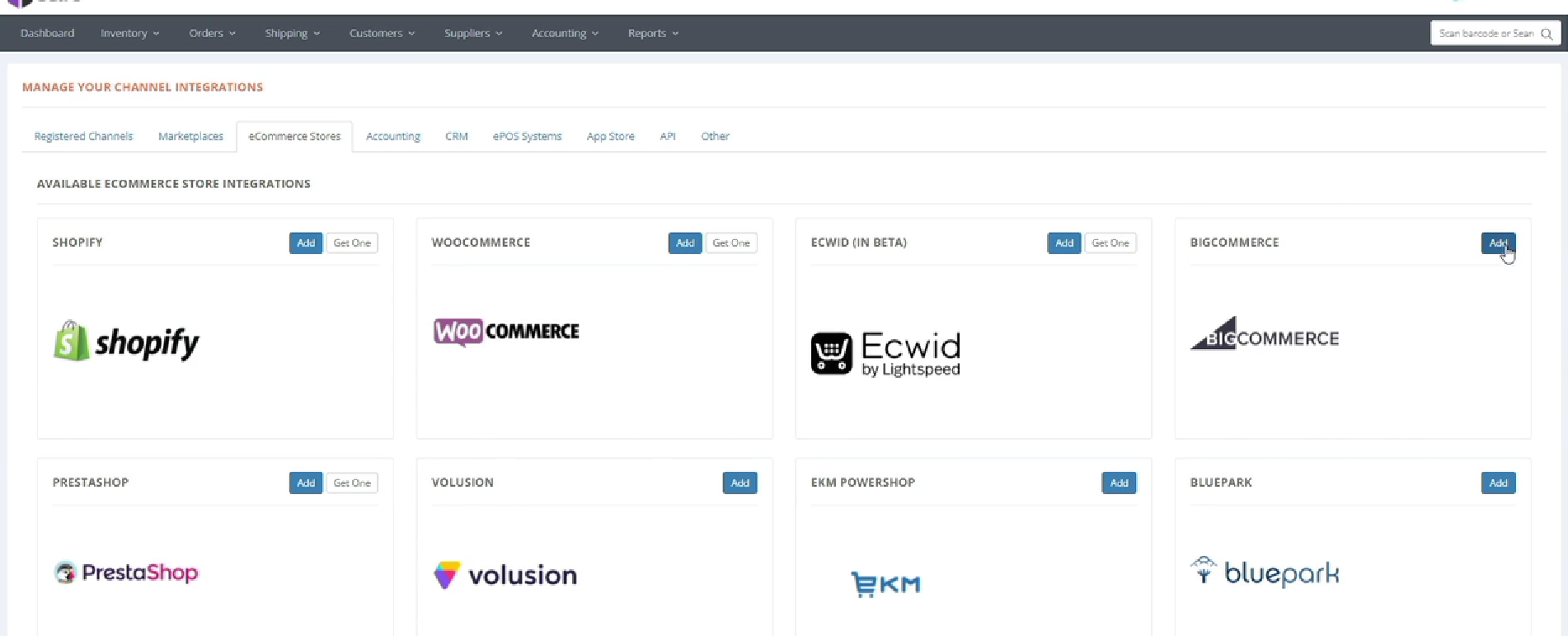 Next, in the API accounts of your Bigcommerce account, you can create an access token.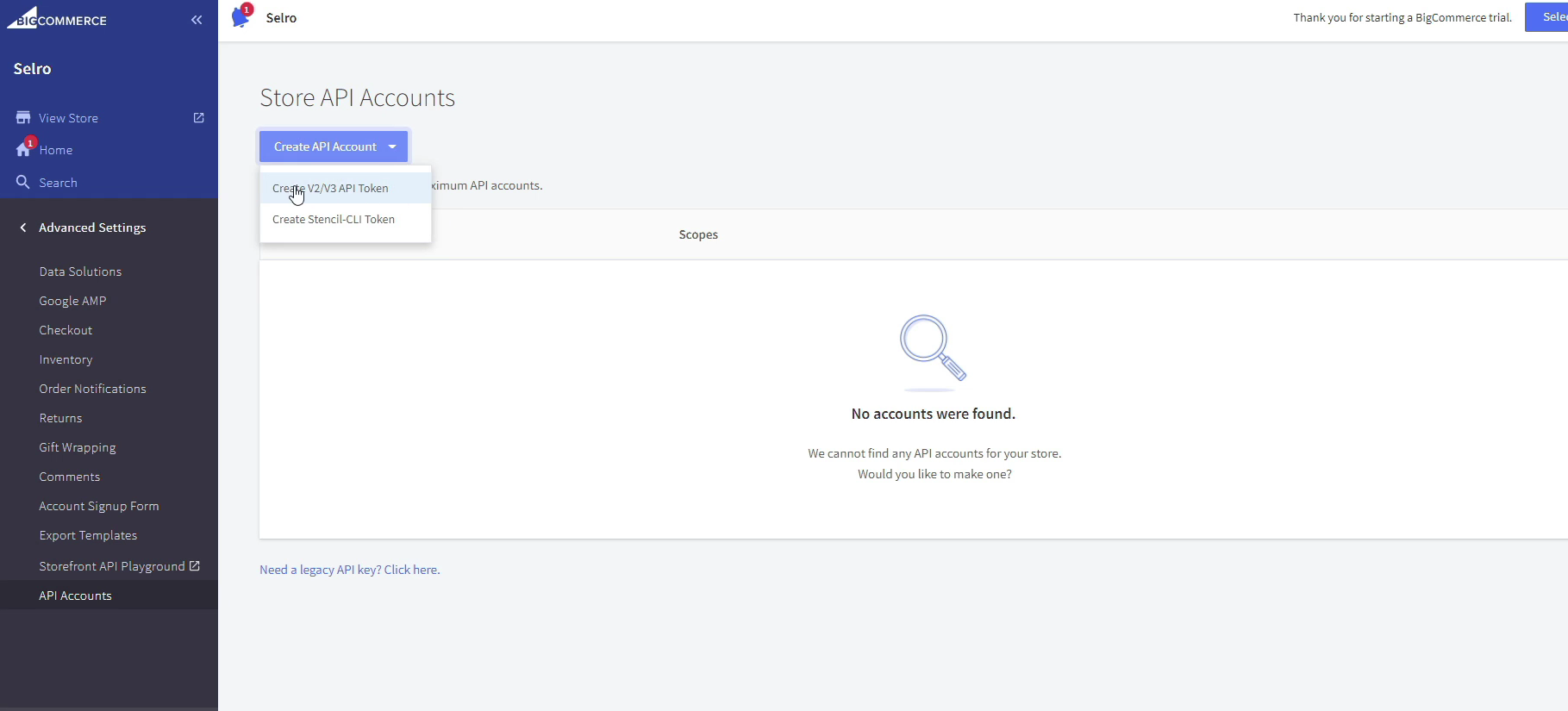 Cope the API Path link that it will then provide, and paste that in your Selro account as pictures below.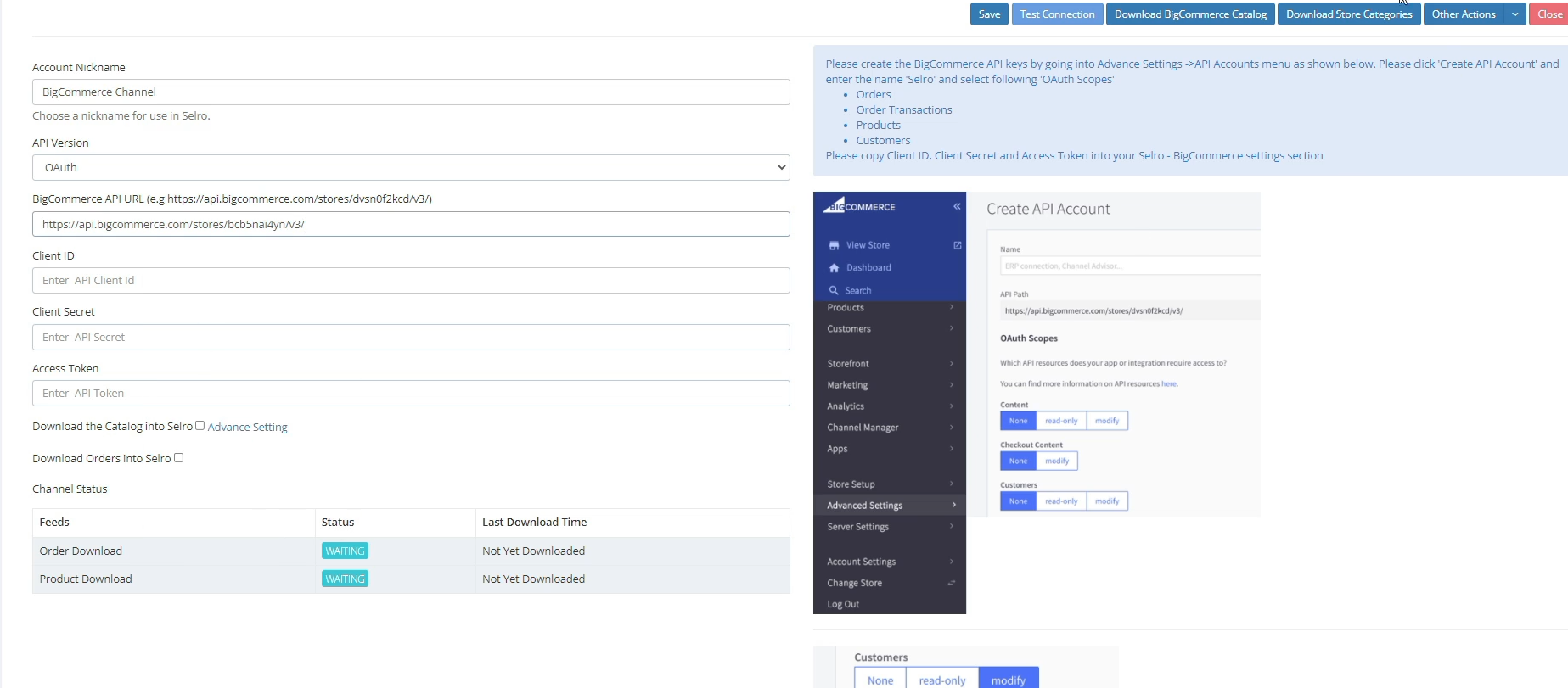 Next, please go back into your Bigcommerce account and be sure to apply to correct settings as below.
Customers: Modify
Orders: Modify
Order Transactions: Modify
Products: Modify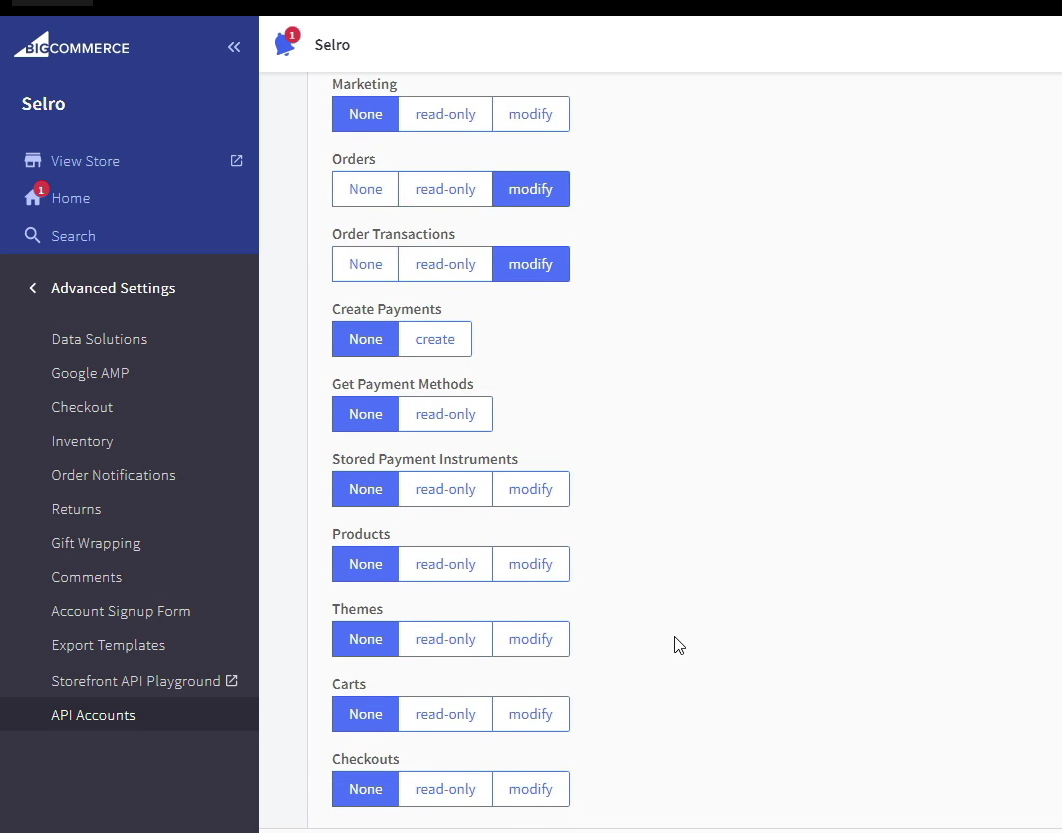 Be sure to then 'save' this page and the correct settings.
Next, if this applies to you as pictures, please copy the Client ID key, Client Secret key and the Access Token and paste these into your Selro account.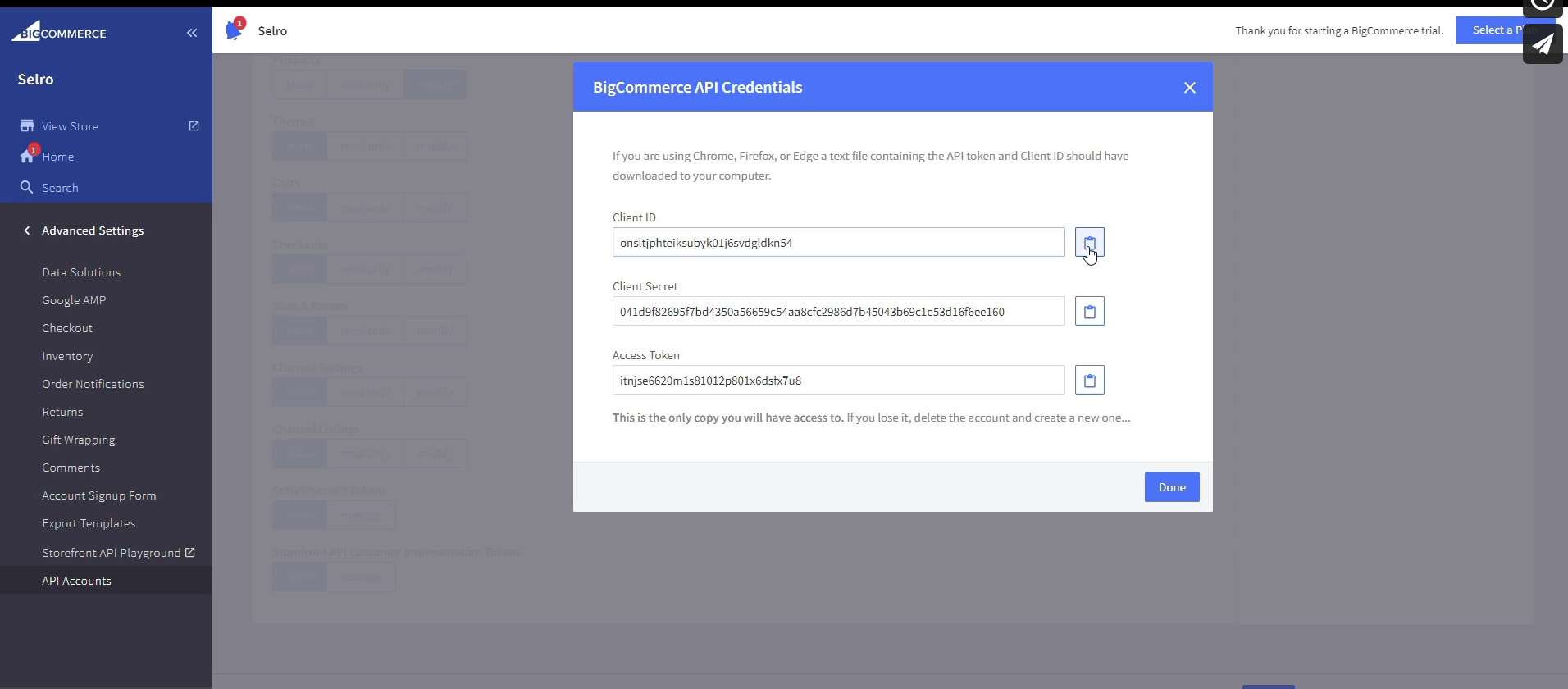 You are now ready to select 'Test Connection' in order to be sure your Bigcommerce is fully connected.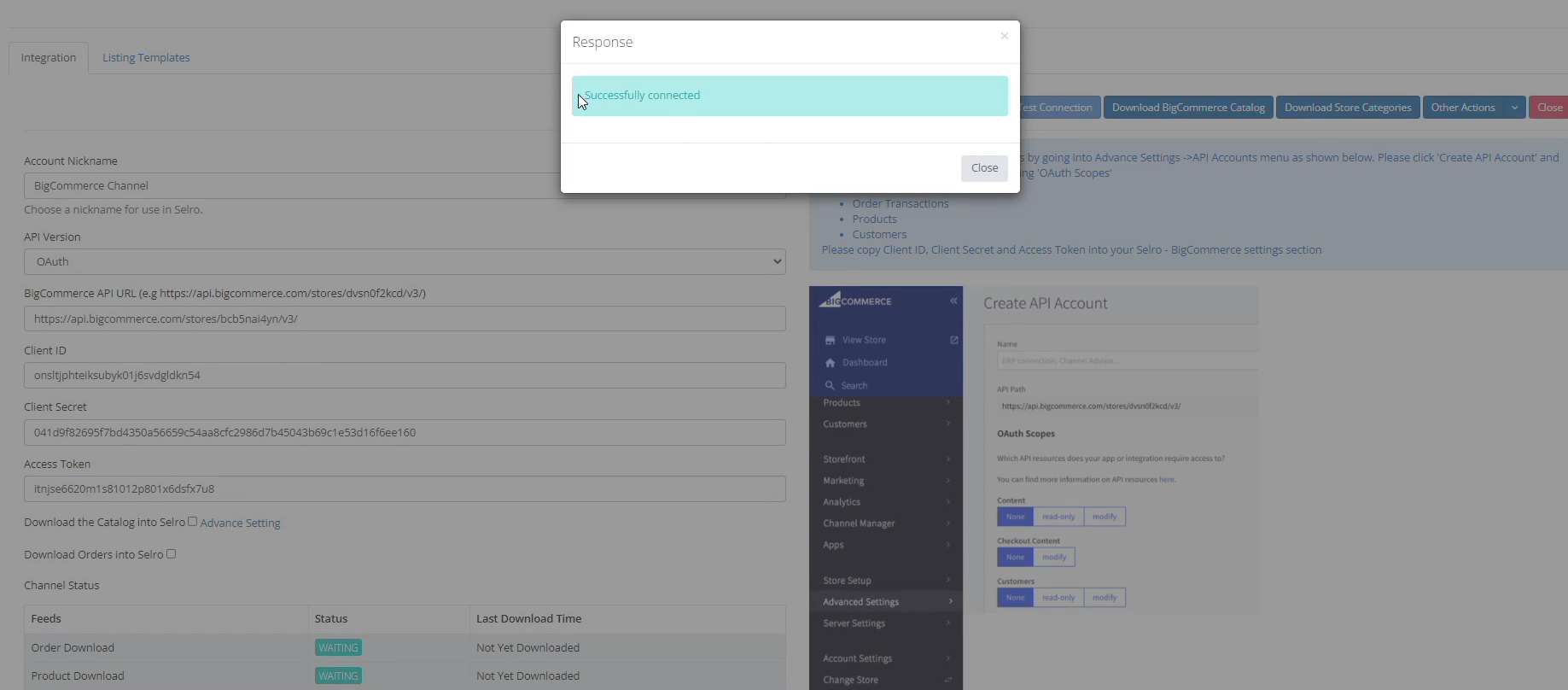 Please check your settings for Product and Order download, and check under 'Advanced Settings' and set these accordingly.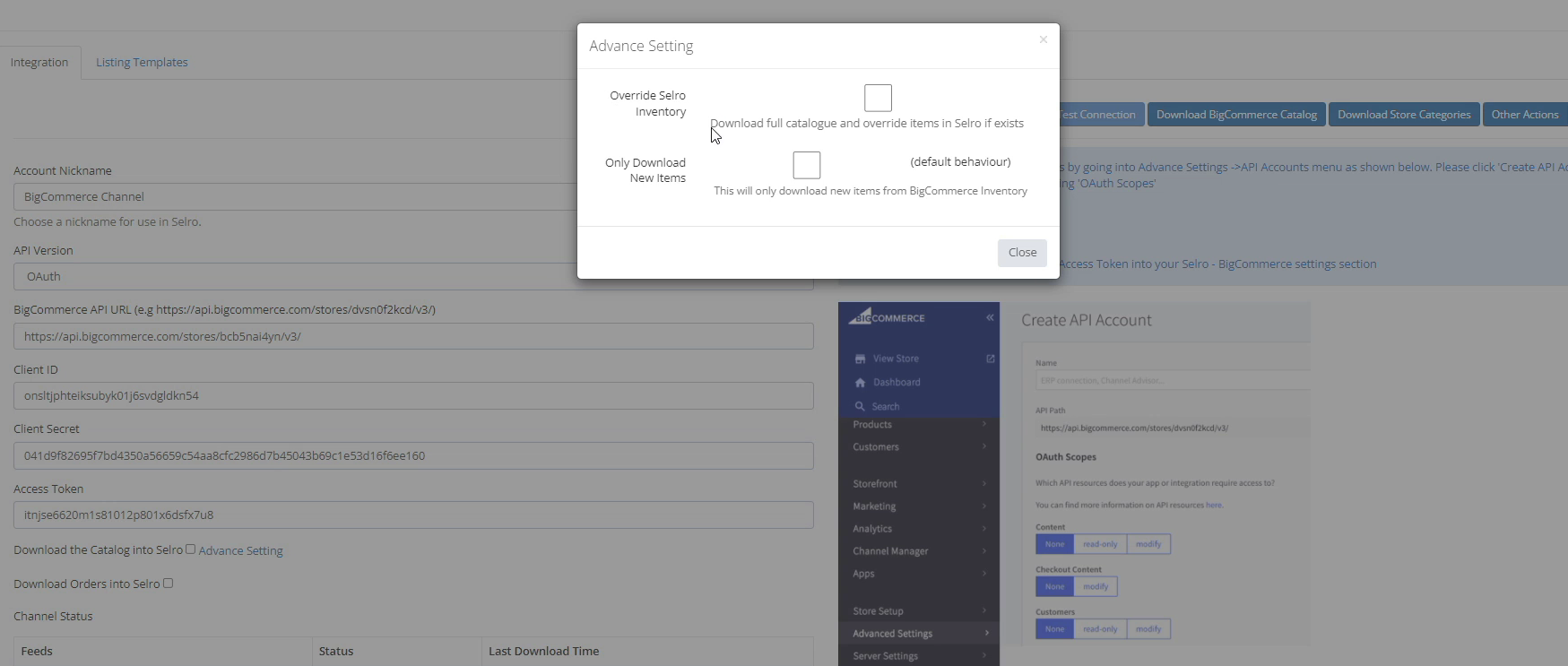 The video below will take you through this process.