Please follow the steps below to connect your Ecwid account in Selro.
Please select your username in the top right hand corner ->connections -> ecommerce stores->Ecwid.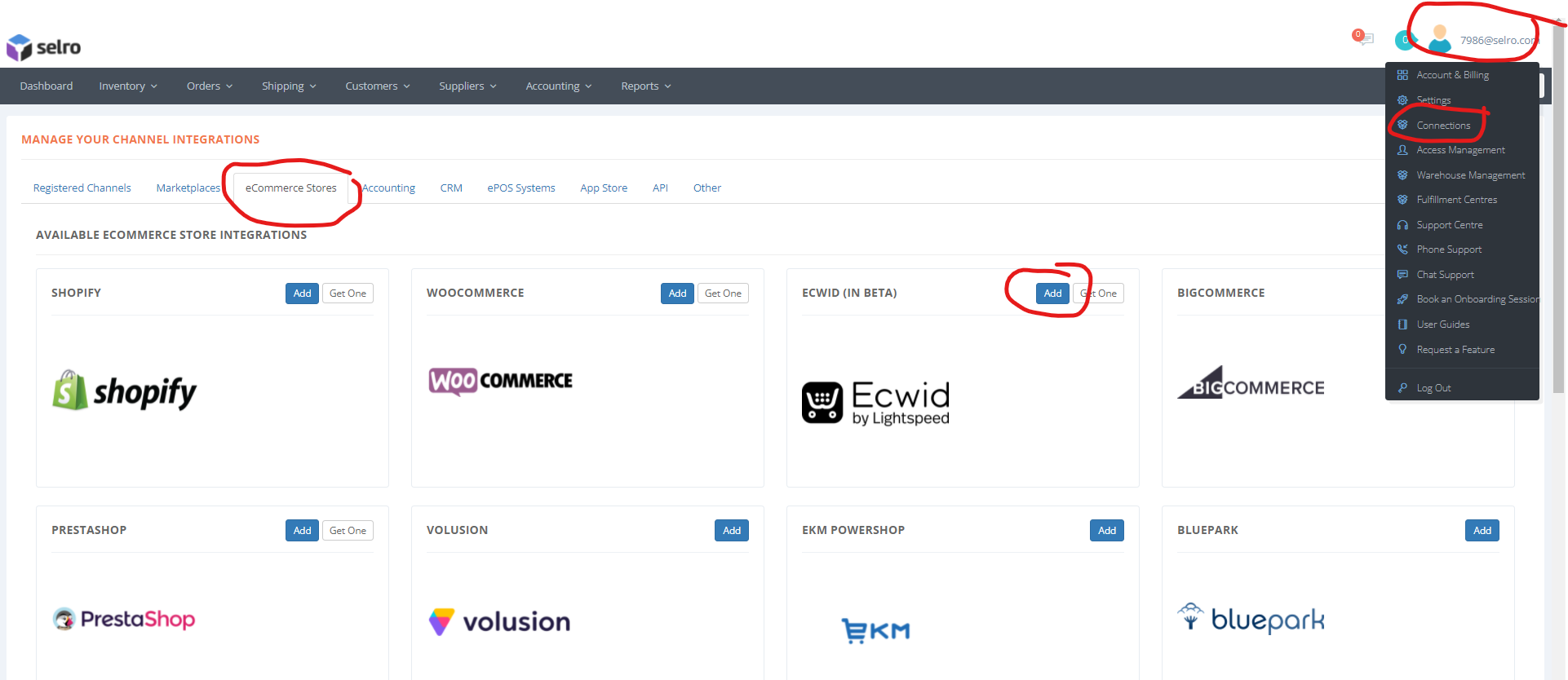 Please then add an account nickname to appear in Selro, and select 'Connect.'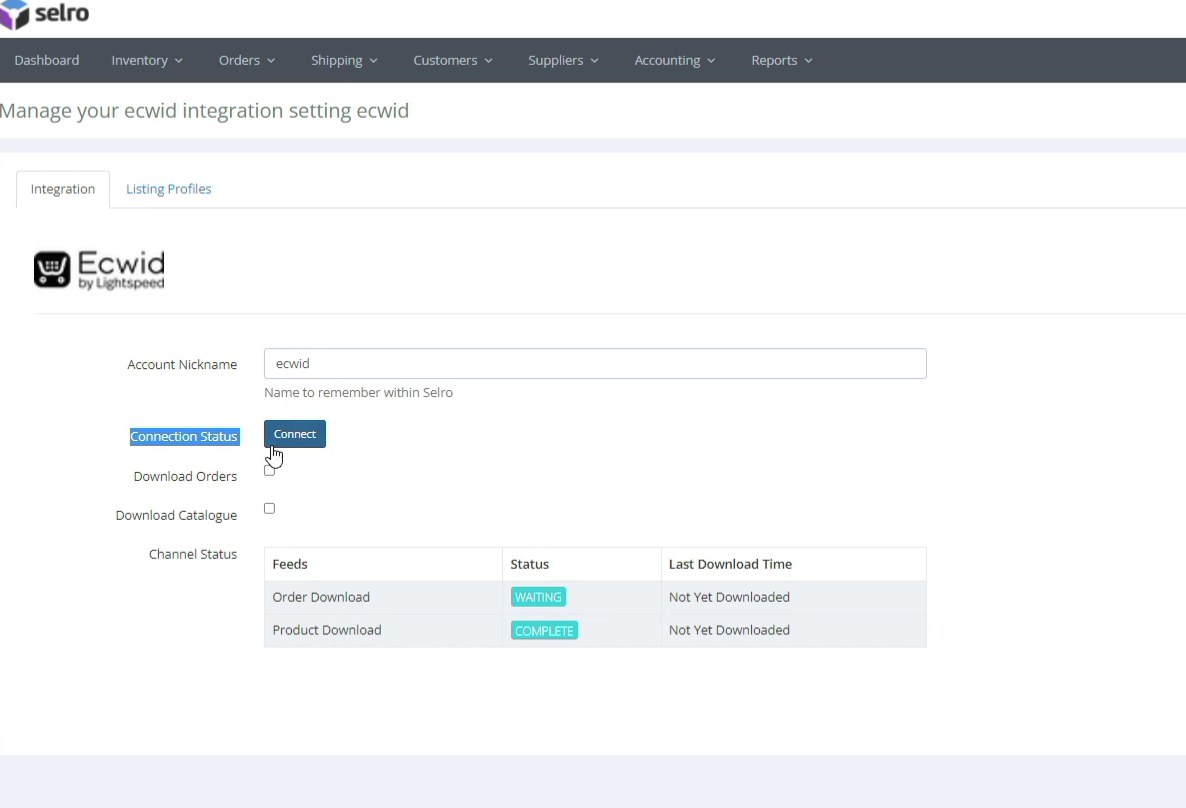 Now you will want to inset your account information and log in.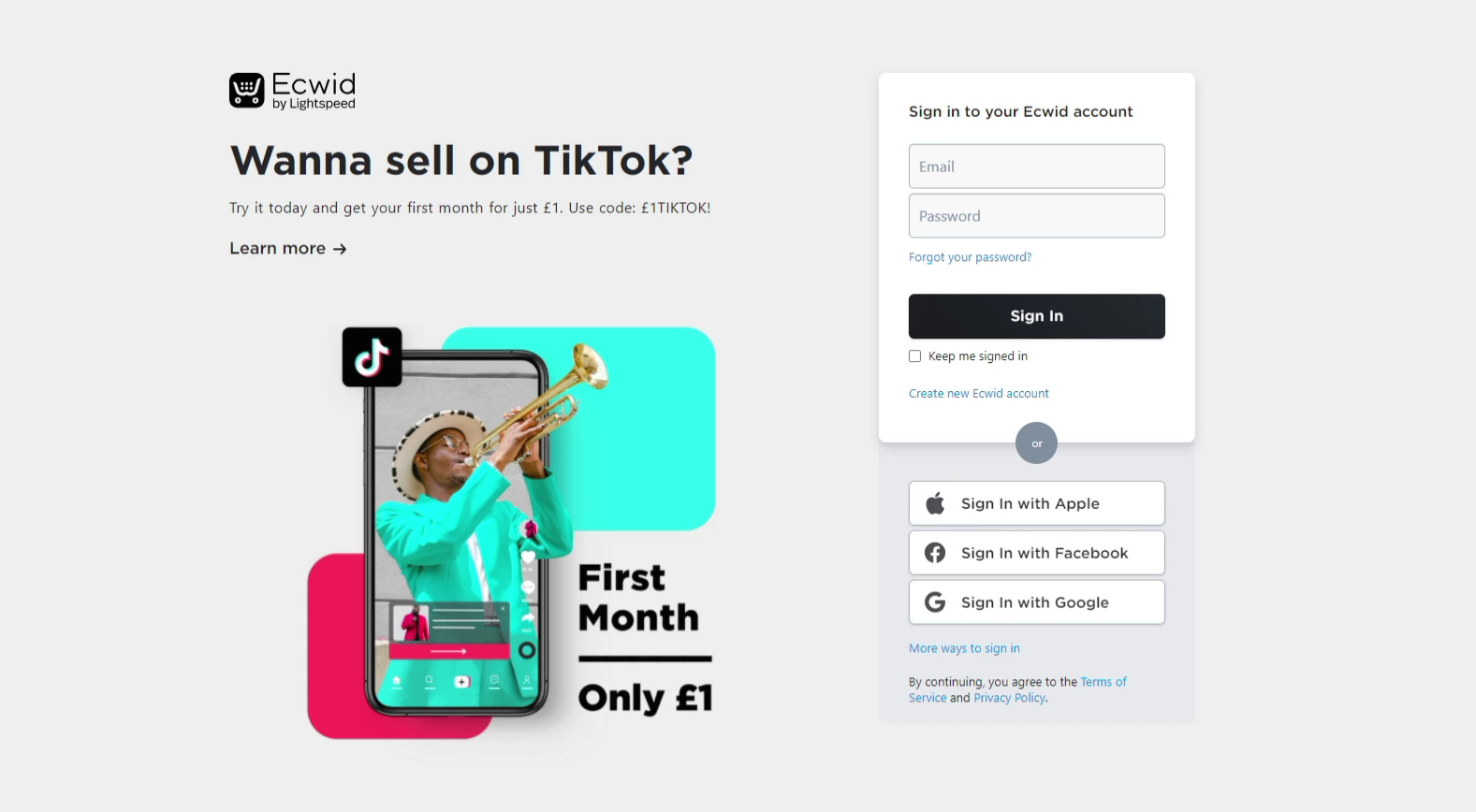 You'll then be redirected back to Selro.
Please select 'Test Connection' to be sure that Ecwid is fully connected to Selro.

The below video will walk you through these steps.