This user guide will take you through the process of listing a single item to Amazon.
For any new Selro users we always recommend listing a single item first, once you are familiar with the process you can then bulk list your products to Amazon.
You can create both simple and variation products into Amazon via Selro. You must have a valid UPC/EAN in order to create new products into Amazon product catalogue via Selro.
Following values must be filled in if you are creating a new product into Amazon product catalogue.
(If you are linking with an existing item in Amazon , all you need is the ASIN.)
UPC/EAN This is the barcode. This must be a new barcode not used in Amazon before
Amazon category and sub category
Browser Nodes
Title, description and Bullet Points
Search Key words (Optional but recommended)
To list a single item to Amazon please follow the process below.
Please select Inventory-> Inventory & listings-> from here edit the product you want to list to Amazon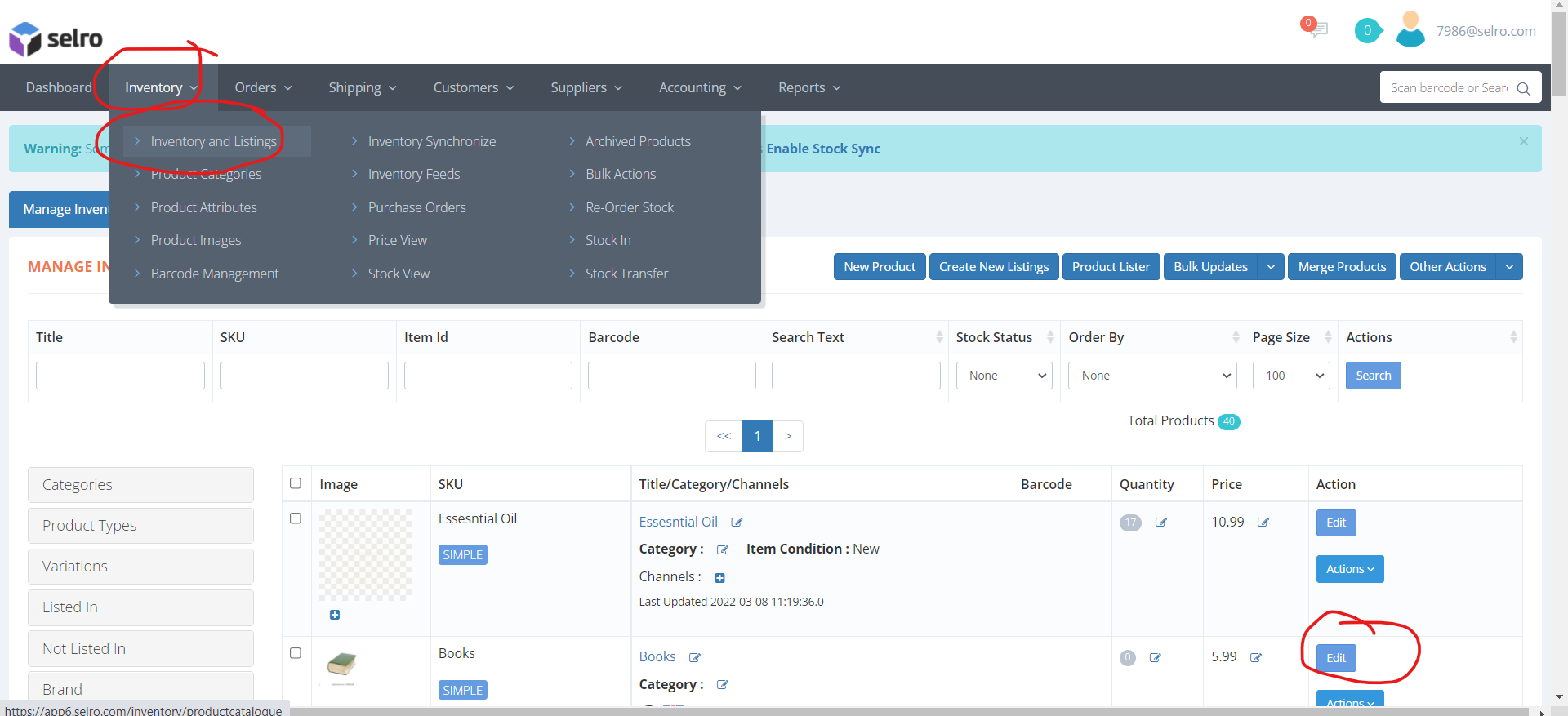 Next please select the listings tab -> select create a new listing

From here you can select the listing template you want to assign to your listing profile.
Please view our user guide below on creating Amazon listing profiles.
You can change the SKU number, title and selling price at this point if you wish.
Please select link to ASINs

From here you can enter a valid ASIN and search for this on Amazon, you can then list against this existing ASIN to Amazon if you wish.

Next please ensure all of your product data has been entered.
Once you are happy that all of your information is correct and categories/ browser nodes have been entered please select 'list to Amazon'
(If you have assigned a listing profile much of this information can be prepopulated, but you can still amend and change any information from this page.)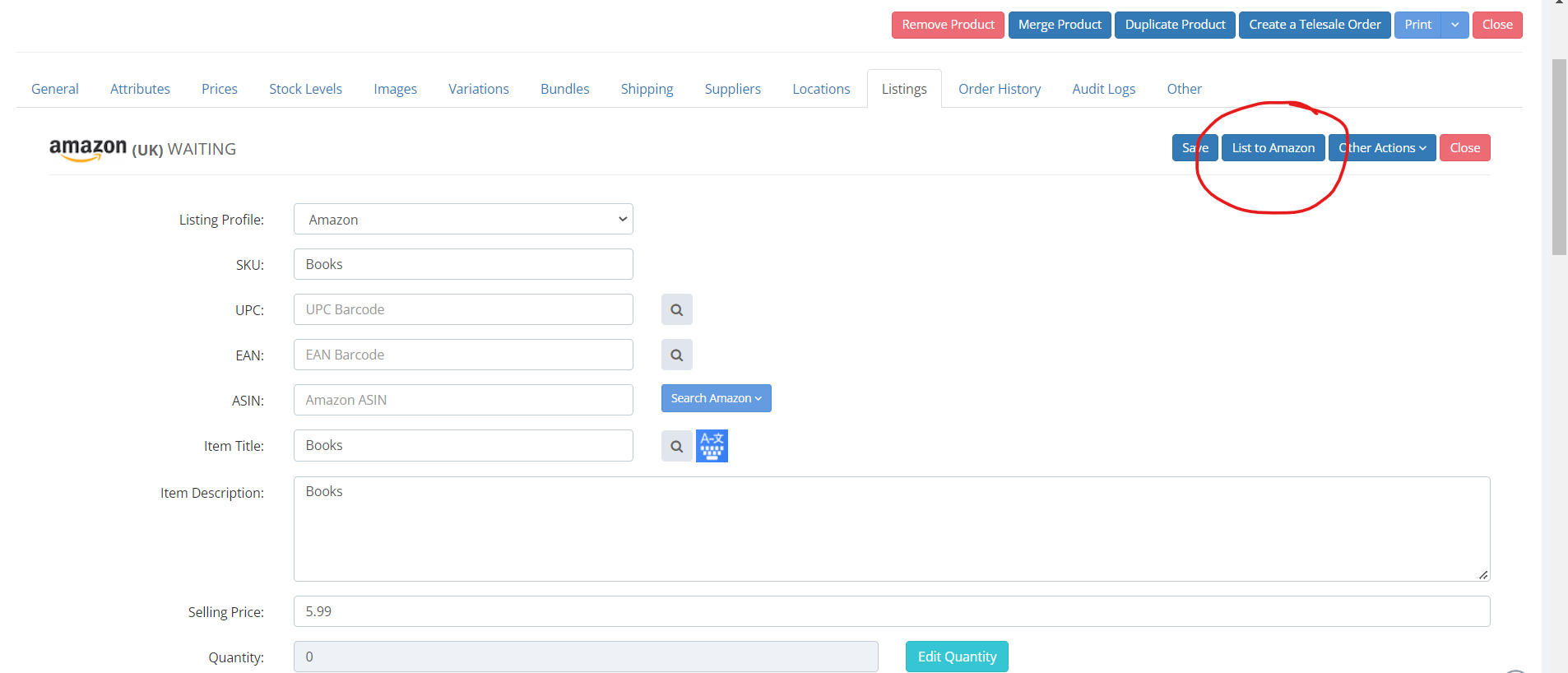 Once you have selected list to Amazon the below pop up window will appear.
It can take up to an hour for your listing to process.
(Please note at this point if any information is incorrect or missing an error message may appear please click on the link below to view our user guides on how to correct common Amazon error messages, you can also contact our support team at support@selro.com if you need any assistance correcting an error message.)

You can check on the status of your listing by going to inventory->Inventory & listings-> manage listings-> Listing Status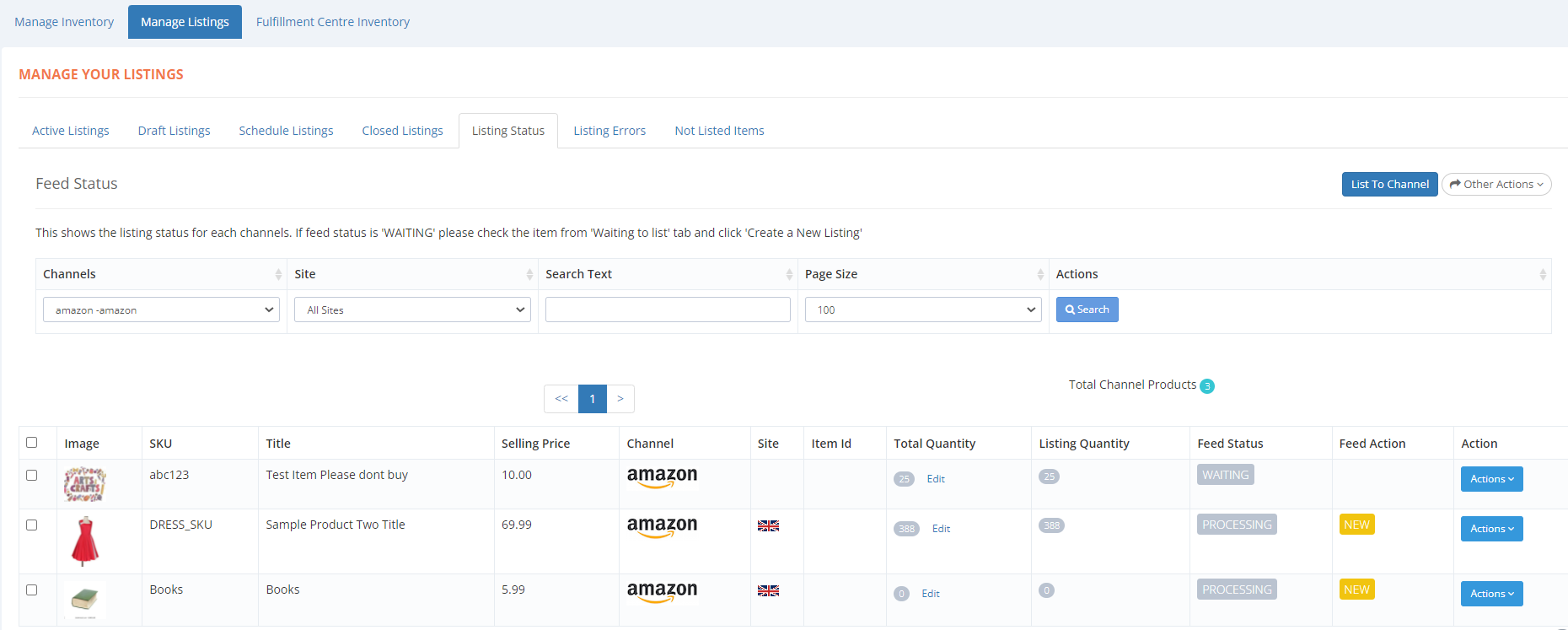 The below video has a step by step tutorial on this process.