You can either bulk list products via the UI or via a CSV file.
To bulk list from the UI inventory page please follow the steps outlined below.
Please select Inventory-> Inventory & Listings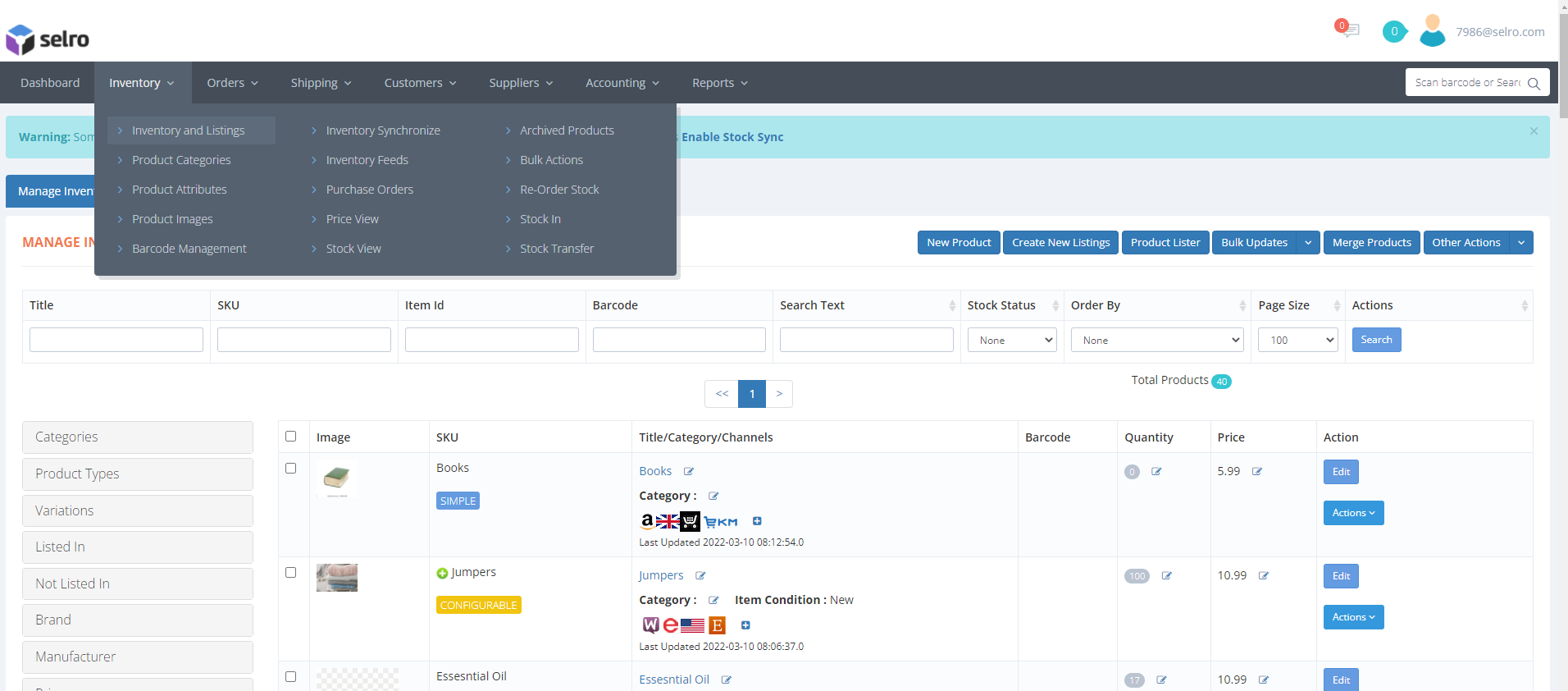 From here you can use the filters along the left hand side and filter your products by Selro categories, brand, manufacturer etc.
You can list up to 1,000 products at a time from this page by amending the page size from 100 (set as default) to 1,000.
Once you are happy with your product selections please select the check box (pictured below) and select 'create new listings'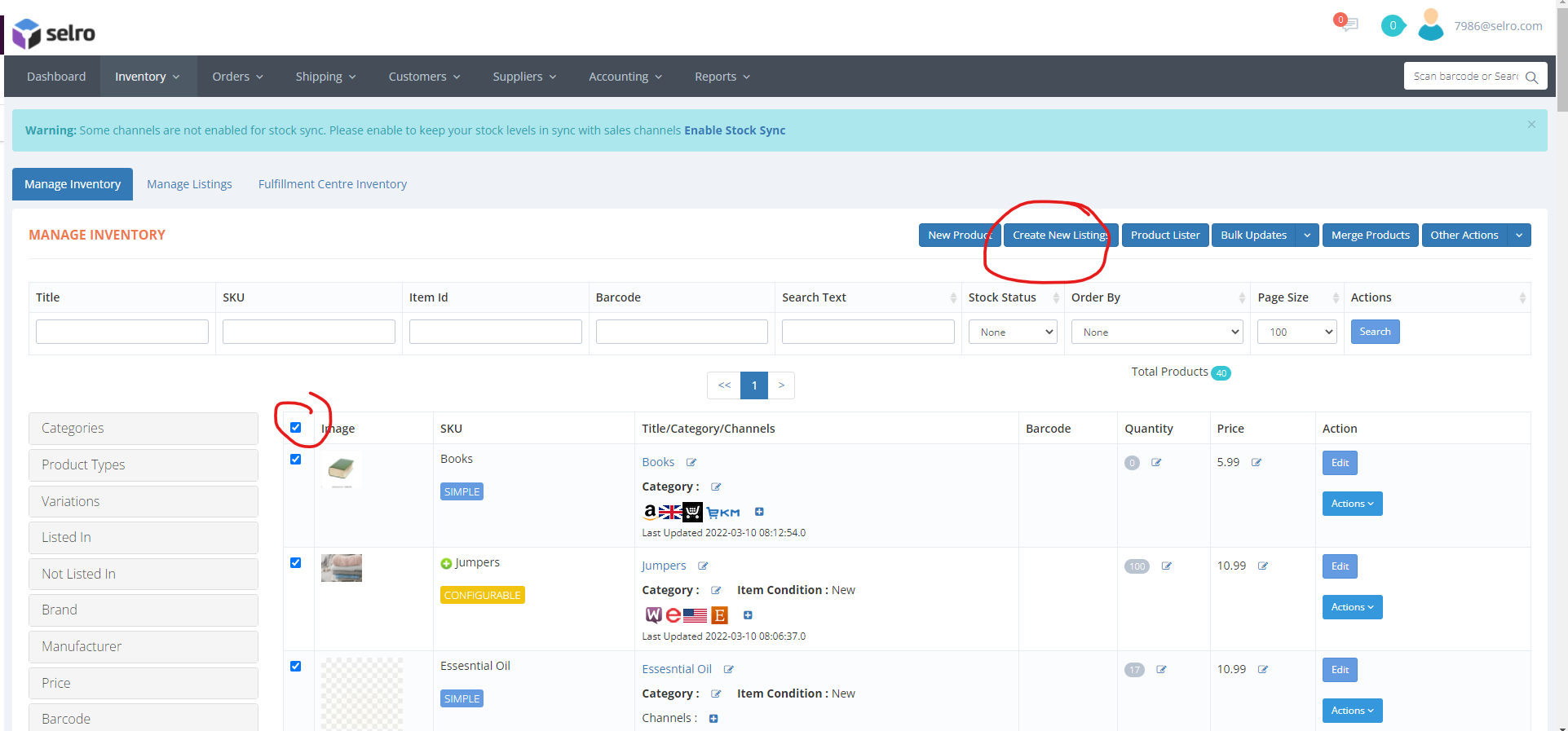 From here please select the listing profile you want to use to create your listings, check 'select' and click next.
If you are listing 1,000 listings at a time it may take some time to complete the listing process.
Please go to Inventory-> inventory & listings-> manage Listings-> listing status, this will show you how many listings are still processing and the current status.
You can also check for any error's that have been generate by going to:
Inventory -> inventory & listings-> manage listings-> listing errors.

How to List to eBay via a CSV file.
Select Inventory-> bulk actions-> bulk imports-> select the file type 'Multichannel listings'-> upload your file here.
You can download a sample file to populate from this section.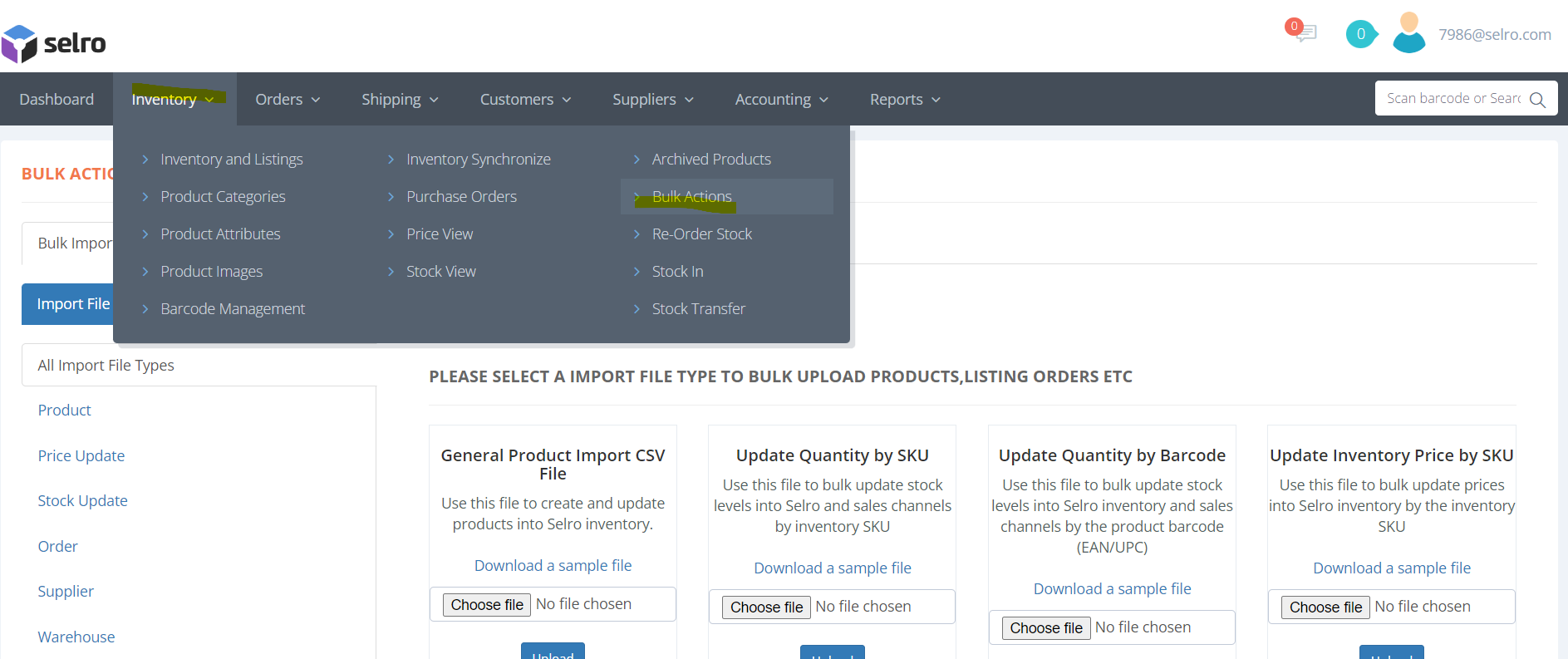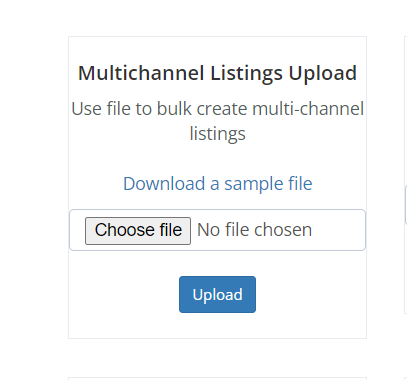 You can also bulk list products under the channel integration section.
Click on your username in the top right hand corner-> connections-> edit eBay-> other actions-> Bulk import product details.

You can download a sample file from this page and upload your CSV file, this will update your current listings to your channel and you can also create new listings from here.